Tyrese Gibson is once again taking issue with the judge in his divorce case in Georgia … he wants a new robe to step in, claiming the current judge is biased against him.
The actor filed new legal docs this week, obtained by TMZ, complaining about the way Judge Kevin Farmer is handling the case and saying he deserves a new judge.
Tyrese says Judge Farmer abruptly canceled a court hearing and ordered him to come up with a massive $450,000 bond within 10 days in connection with his appeal of an order in the case … without giving him his day in court to explain how it would be impossible to come up with the cash that quickly.
In the docs, Tyrese says he was going to use the hearing to explain why he couldn't pay the $450K due to the Hollywood strikes impacting his ability to work and make money this year.
But, Tyrese says Judge Farmer scrapped the hearing only a few days before it was scheduled to go down … which TG feels is another example of hizzoner having it out for him.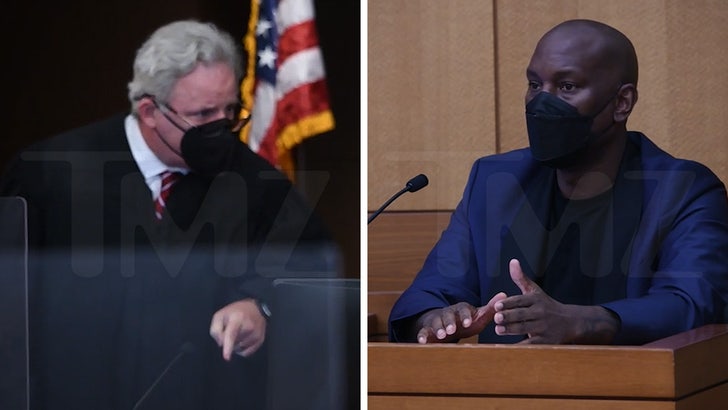 8/30/22
Dennis Byron/Hip Hop Enquirer
Tyrese has tried to get Judge Farmer taken off the case before … as we first reported back in September 2022, Tyrese claimed the judge told him he thought the child support ordered in the case was appropriate and that he didn't care if Tyrese's ex, Samantha Lee Gibson, was a "greedy, gold-digging bitch."
Tyrese also claimed the judge belittled him with admonishments during his testimony.
It will be interesting to see if Tyrese's claims this time around are enough to warrant a new judge on the case … especially seeing as how he struck out the first time.