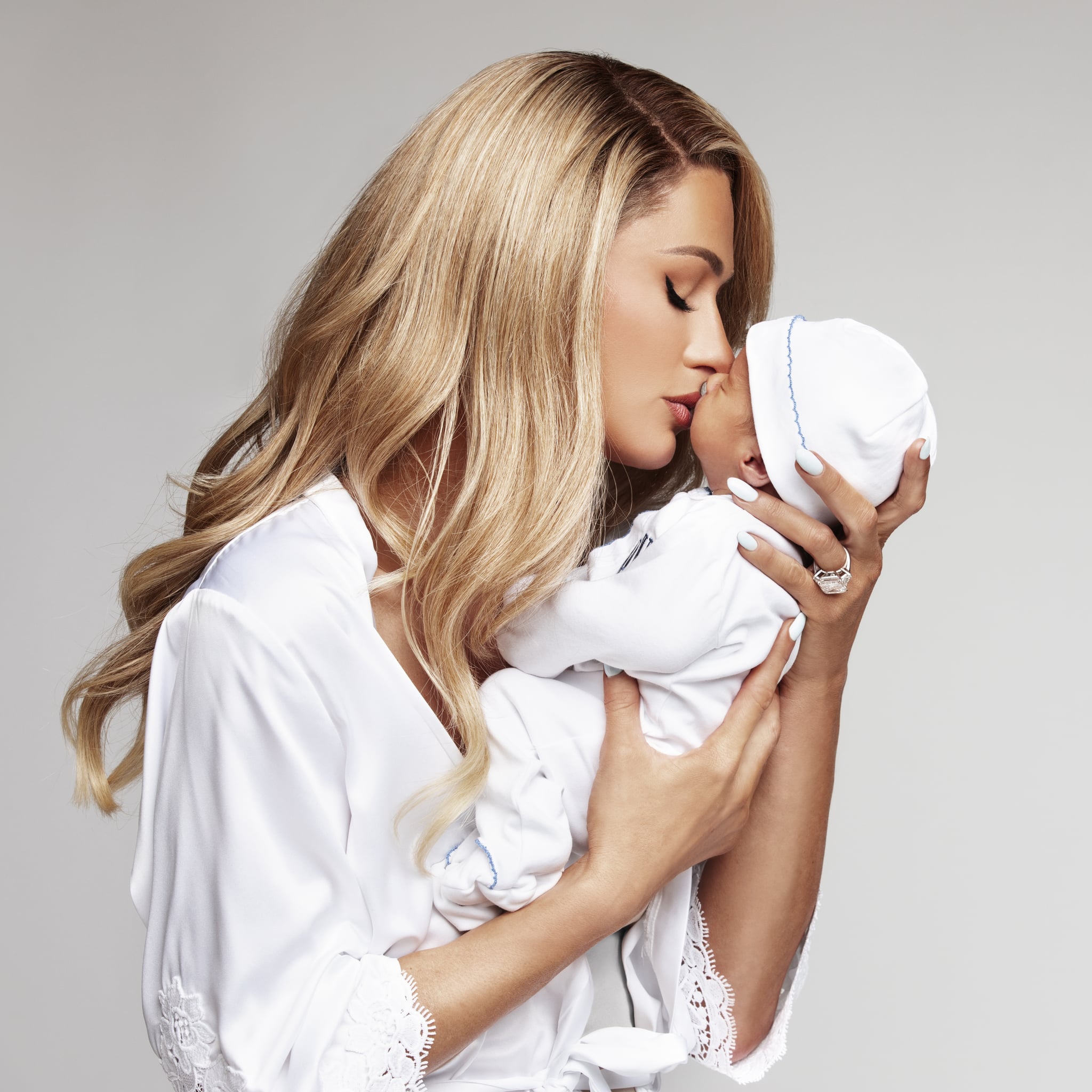 Image Source: Dennis Gocer
Around bedtime at Paris Hilton's home, you won't hear any traditional lullabies. Instead, Hilton is crooning lyrics that dominated the airwaves back in 2006: "Let's see what this love can do / Maybe I'm perfect for you." And Hilton really is the perfect performer for her new audience: her infant son, Phoenix, whom she introduced to the world in January.
"His favorite lullaby is 'Stars Are Blind,' which I sing to him almost every single night," she tells POPSUGAR proudly during a March 13 interview, an anecdote she repeated that night during an appearance on "The Tonight Show Starring Jimmy Fallon."
Phoenix is soaking up every minute with his mother, she says. Beaming, Hilton calls her son "so attentive and aware and so curious." She adds, "Ever since he was born, everyone's like, 'Oh, does he sleep all the time?' I'm like, 'Yes. But when he's up, he's just always looking around. He wants to know what's happening.' I can tell that he's going to be a very brilliant baby."
"[Reum] is so sweet and so patient, and [they're] just so cute together."
Mom isn't the only one who's hands on. Hilton's husband, Carter Reum, whom she wed in November 2021 in Los Angeles, is relishing being a father to Phoenix. "He is just the best dad," Hilton praises. "He's so sweet and so patient, and [they're] just so cute together. Every night, we lay with Phoenix in bed, and just when I walk in and just see him laying on his chest, my heart melts."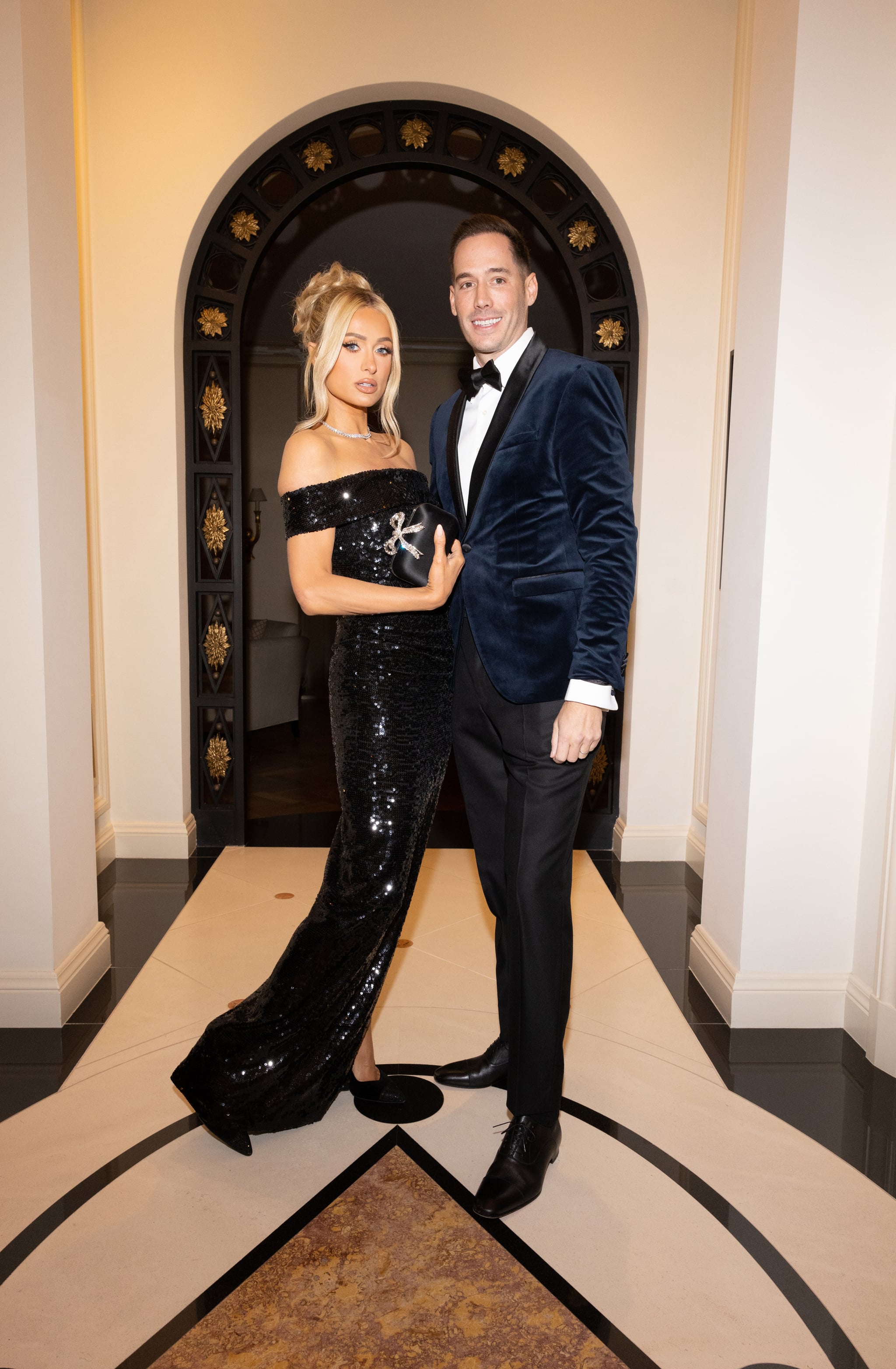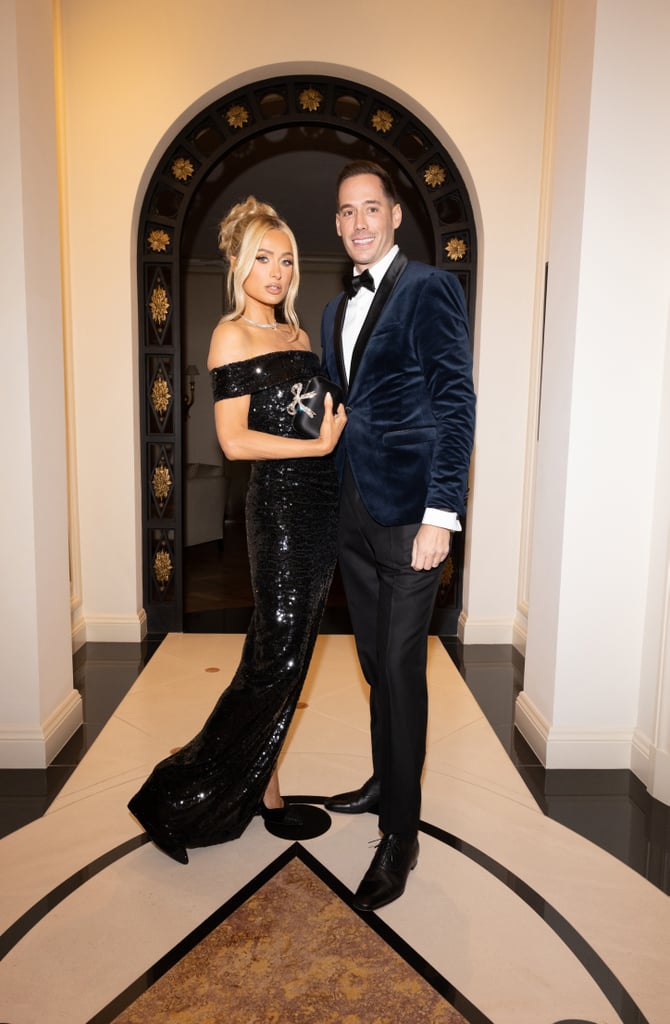 Image Source: Kevin Ostajewski
Hilton previously revealed that long before Phoenix's arrival, she'd settled on his moniker. "I really believe that names have power, and we wanted a name for our baby boy that was uniquely remarkable," she explained in a February episode of her "This Is Paris" podcast. She also delves into her son's name in her just-released memoir, aptly titled "Paris," which was the impetus for her chat with POPSUGAR. "Phoenix has a few good pop culture reference points, but more important, it's the bird that flames out and then rises from the ashes to fly again," she writes in her book.
As Hilton's parenting journey begins, she's got a great guiding star: her sister, Nicky Hilton Rothschild, who added to her family of four last summer, welcoming a baby boy to join older siblings Lily-Grace, 6, and Teddy, 5. "Nicky has always been of support to me," Hilton says. "I've always looked up to her as if she was my big sister. She has three babies, so I'm always asking for her advice, and it's just great to have a sister who's there who has lived everything before me, so she can tell me all the secrets and tricks."
Hilton's book, "Paris: The Memoir," is available to purchase now.