The 1980s revival has been going on in music since… well… around 1991, but long have we been looking forward to the literary equivalent here in the crime fiction genre. Step forward, Val McDermid, to lead the way and be the Kate Bush of the crime scene! The leading Scottish author's 1989 is top of the pops in this week's book pile, backed up by some heavy beats emanating from Iceland, New York City and London, of course.
Read on and choose your next crime read.
1989 by Val McDermid
It's time to immerse yourself in the 1980s, crime fiction fans, as Val McDermid's most recent creation, journalist Allie Burns returns for a second instalment in the aptly titled 1989. The rookie reporter has another 10 years of experience under her belt since 1979 as we enter a world steeped in HIV hysteria and the crumbling Iron Curtain. Allie is running the northern news operation of the Sunday Globe, and desperately missing the cut and thrust of investigative journalism. The newspaper business is in a state of flux and she is stuck behind a desk when Allie stumbles upon a deadly new case destined to put her in the firing line once again. 1989 is out today.
Order now on Amazon or Bookshop.org
Harm by Solveig Palsdottir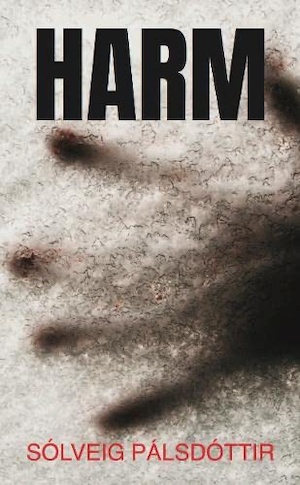 We've reached book three in Solveig Palsdottir's Ice and Crime series, and this time Icelandic detectives Guðgeir Fransson and Elsa Guðrún are called to the Westman Islands to investigate what looks like murder. Wealthy doctor Ríkharður Magnússon fell asleep in his luxury caravan and didn't wake up – could Ríkharður's young, beautiful and deeply troubled girlfriend be the killer? As Frannson and Guðrún investigate, they must deal with family feuds, disgruntled friends and colleagues, and the presence of a group of fitness-obsessed over-achievers with secrets of their own. Harm is published on 30 August.
Order now on Amazon
Hell of a Mess by Nick Kolakowski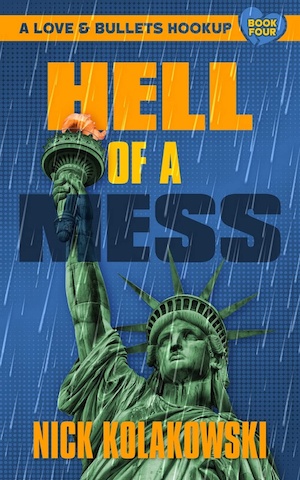 Fans of Nick Kolakowski's darkly addictive prose will be delighted to hear that the latest chapter in the Love and Bullets series is out on 26 August – and as the title suggests, master thief and occasional assassin Fiona is in a Hell of a Mess. It's a simple job: infiltrate the top floor of a luxury New York City penthouse, steal a server with compromising data from under the noses of the unsuspecting guards, and slip back out. But what Fiona finds in the master bedroom sends her on the run, trying to stay a step ahead of rising floodwaters and an army of hired killers. 
Order now on Amazon
Your Word or Mine by Lia Middleton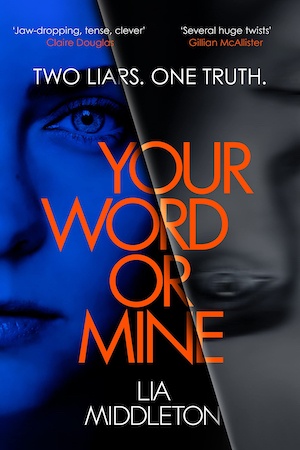 Truth and lies and everything in between feature in Your Word or Mine, a twisted psychological thriller by Lia Middleton that's out on 1 September. Ava Knight is a brilliant young prosecutor, who always sticks to the rules – until she meets 15-year-old Lily Hawthorne, accused of stabbing charismatic hotel magnate Michael Osborne in cold blood. It's a tragic, hopeless case – except for one thing… Ava suspects Osborne is lying through his teeth. Because, you see, Ava and Paul have history. Back then, it was his word against hers, but this time, Ava is determined to come out the victor.
Order now on Amazon or Bookshop.org
One of our Ministers is Missing by Alan Johnson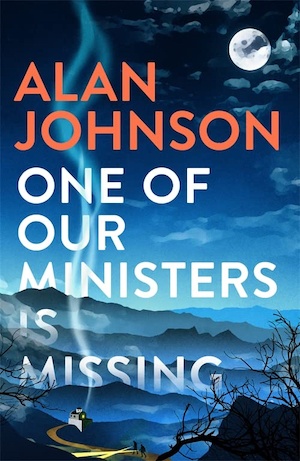 If you've ever mused about what would happen if a government minister mysteriously vanished, you're not alone – it seems that former Home Secretary Alan Johnson is on your wavelength, and he's written a book to prove it! When foreign office minister Lord Bellingham disappears while trekking the White Mountains in Crete, the local police struggle to find any leads. Enter Assistant Commissioner Louise Mangan of the Met Police , who soon discovers that there are more layers to this case than anyone is willing to admit. One of Our Ministers is Missing is out 1 September.
Order now on Amazon or Bookshop.org
A Long Shadow by David Beckler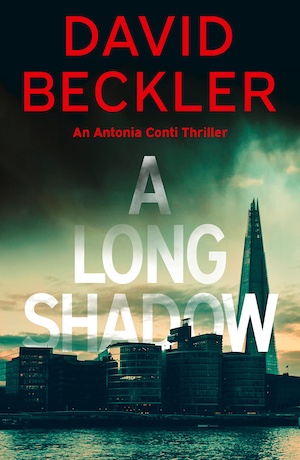 Welcome to London, where the constant threat of terrorism has left the city under round-the-clock surveillance and in the tightening grip of privatised security firms. It's the home of journalist Antonia Conti, whose investigations into the shady dealings of one such organisation – GRM – put her in extreme danger. Accused of a murder she didn't commit, Conti reluctantly teams up with DS Russell Chapman. The pair soon find themselves embroiled in a dark and violent underworld. The first in a new series, A Long Shadow by David Beckler is out on 1 September.
Order now on Amazon or Bookshop.org
Read about last week's new crime novels here.