The Expats, The Accident, The Travelers, The Paris Diversion – Chris Pavone is a writer we've enjoyed for many years here on Crime Fiction Lover and if there's one theme running through his work it's that he loves to take his characters away from home soil and throw them into situations they'd never expect. When you're a long way from home, you start to learn who you really are. You might find out a few surprises about your family too. So we're leading off this week with Chris Pavone's new thriller, Two Nights in Lisbon, while also bringing you a James Bond novel by Anthony Horowitz, Lucinda Riley's new venture into crime fiction, a new addition to the DS Coupland series by Emma Salisbury and espionage from the pen of Tom Bradby.
Two Nights in Lisbon by Chris Pavone
Chris Pavone is an award-winning New York author whose thrillers have a habit of ending up in far flung places. Just by the title you can tell where Two Nights in Lisbon is set, and perhaps that it has a frantic timeline. Here's the setup: Ariel Pryce has travelled to Portugal with her new husband who's there on business but when she wakes up in the morning, he's gone. When she starts looking for help finding him, she starts to realise that she doesn't know him all that well. What was his business in Lisbon? Why did she accompany him? Who are his enemies? We're thinking poolside read as long as it doesn't put you off your own holiday! Two Nights in Lisbon is out 24 May.
Order now on Amazon or Bookshop.org
With a Mind to Kill by Anthony Horowitz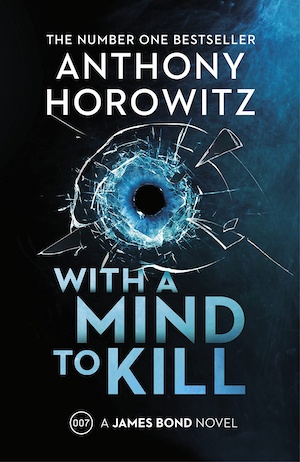 After Trigger Mortis and Forever and a Day, Anthony Horowitz returns to writing 007 with With a Mind to Kill. This time, Ian Fleming's famous spy James Bond is behind the Iron Curtain, apparently being used by a group of former Smersh agents. Meanwhile, the service are burying M and Bond is not only missing from the funeral but is suspected of his colleague's murder. Has he turned coat and joined the dark side, or does James Bond have another agenda? We'll find out on 26 May when With a Mind to Kill hits the shelves.
Order now on Amazon
The Murders at Fleat House by Lucinda Riley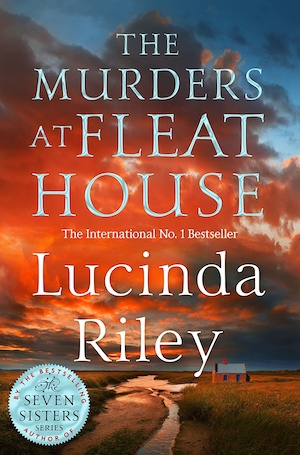 Irish author Lucinda Riley's romance novels are popular around the world and her Seven Sisters series became a television programme. However, she's new to Crime Fiction Lover and The Murders at Fleat House is a mystery that begins with the death of a student at a private boarding school in Norfolk. DI Jazmine 'Jazz' Hunter returns to the force to solve it with her sergeant Alastair Miles. She soon finds that little Charlie was a bully hated by many. Then another child disappears and the body count starts rising… It's out 26 May.
Order now on Amazon or Bookshop.org
Made to be Broken by Emma Salisbury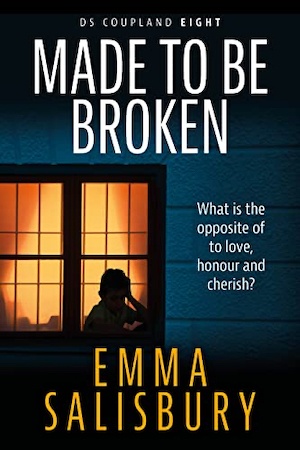 Indie crime author Emma Salisbury returns for her eighth DS Coupland police procedural, set in Lancashire. After an investment banker is killed, Coupland and his colleagues find there was plenty of motive. The trouble is, the chief suspect is someone Coupland knows well, so in spite of the obvious link he starts investigating another suspect. Dominic Neilson is guilty of something, whether it's this murder or another crime entirely. The mystery is revealed on 27 May.
Order now on Amazon
Yesterday's Spy by Tom Bradby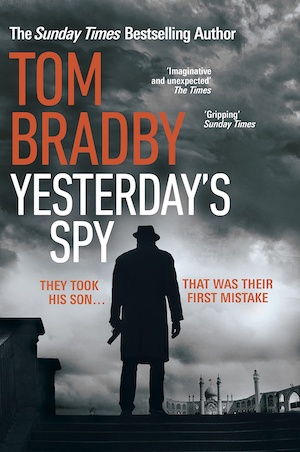 Late night phone calls, especially from Downing Street, are never the bearers of glad tidings. For washed up spy Harry Tower, it's the worst news at the worst possible time. His son, Sean, has gone missing in Iran after writing an exposé about government corruption. The pair had been estranged since Harry's wife's suicide, but Harry, with his career on the verge of disintegration, knows he has to find Sean and put things right. Once he reaches Tehran, the magnitude of the task becomes apparent to Harry, who is soon on the run – not only from a faceless enemy, but from his own past. ITV news anchor Tom Bradby's Yesterday's Spy is out on 26 May.
Order now on Amazon or Bookshop.org
Read about last week's new crime novels here.