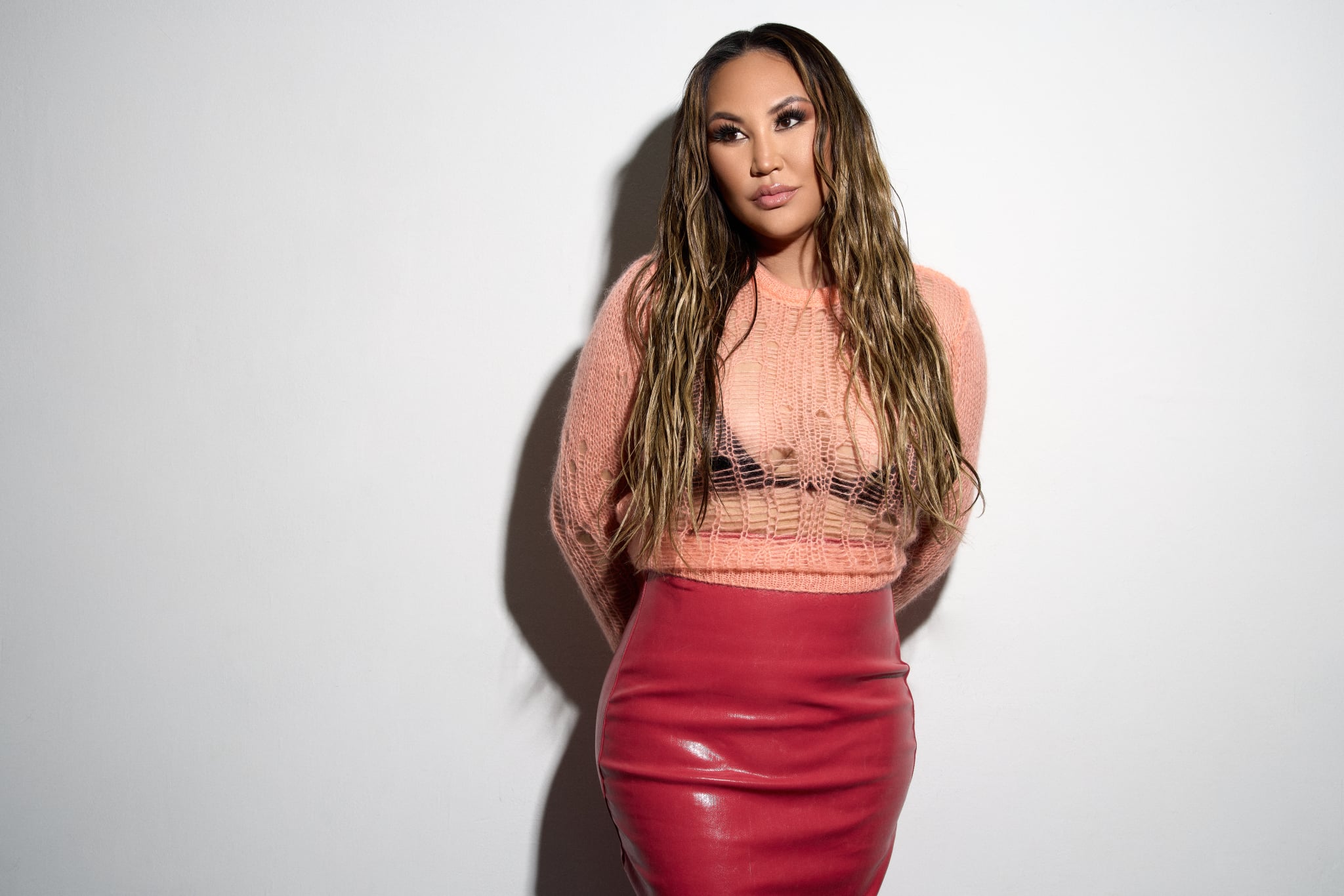 Image Source: Cody Rasmussen
"Bling Empire" somehow managed to outdo itself with an even messier second season. From Anna Shay and Christine Chiu's ongoing feud to Chèrie Chan and Jessey Lee's shocking exit, just about everyone had their fair share of drama this season, including newcomer Dorothy Wang.
The TV personality and entrepreneur — who previously starred on E!'s "Rich Kids of Beverly Hills" from 2014 to 2016 — decided to join the Netflix series after seeing all the comments from people telling her she should be on it. "When the first season came out, there was a lot of feedback. Everyone said, 'Why isn't Dorothy on 'Bling Empire?' and not that I was convinced by everyone, but I'm a people pleaser," Wang tells POPSUGAR. "Everyone just wanted to see me appear on it, and it didn't seem like it was the worst thing to do."
Even though both "Rich Kids of Beverly Hills" and "Bling Empire" center around the opulent lives of a group of people living in Los Angeles, Wang had an entirely different experience on the Netflix series. She explains, "With 'Rich Kids,' I had a lot of long-standing relationships with everyone. I was close friends with everyone for about at least five, six years before going on the show. With ['Bling Empire'], I'm just meeting everyone, so it's very introductory for me. It's me navigating through an existing friend group."
Wang credits costar and executive producer Chiu for taking her under her wing and introducing her to everyone in the group. She also says she really bonded with Jaime Xie, which we see on the show. "We're very similar in that we're both very straightforward. We're very honest, and we're also just very relaxed," Wang says of Xie. "We don't really try to play in too much to whatever else everyone is acting up about."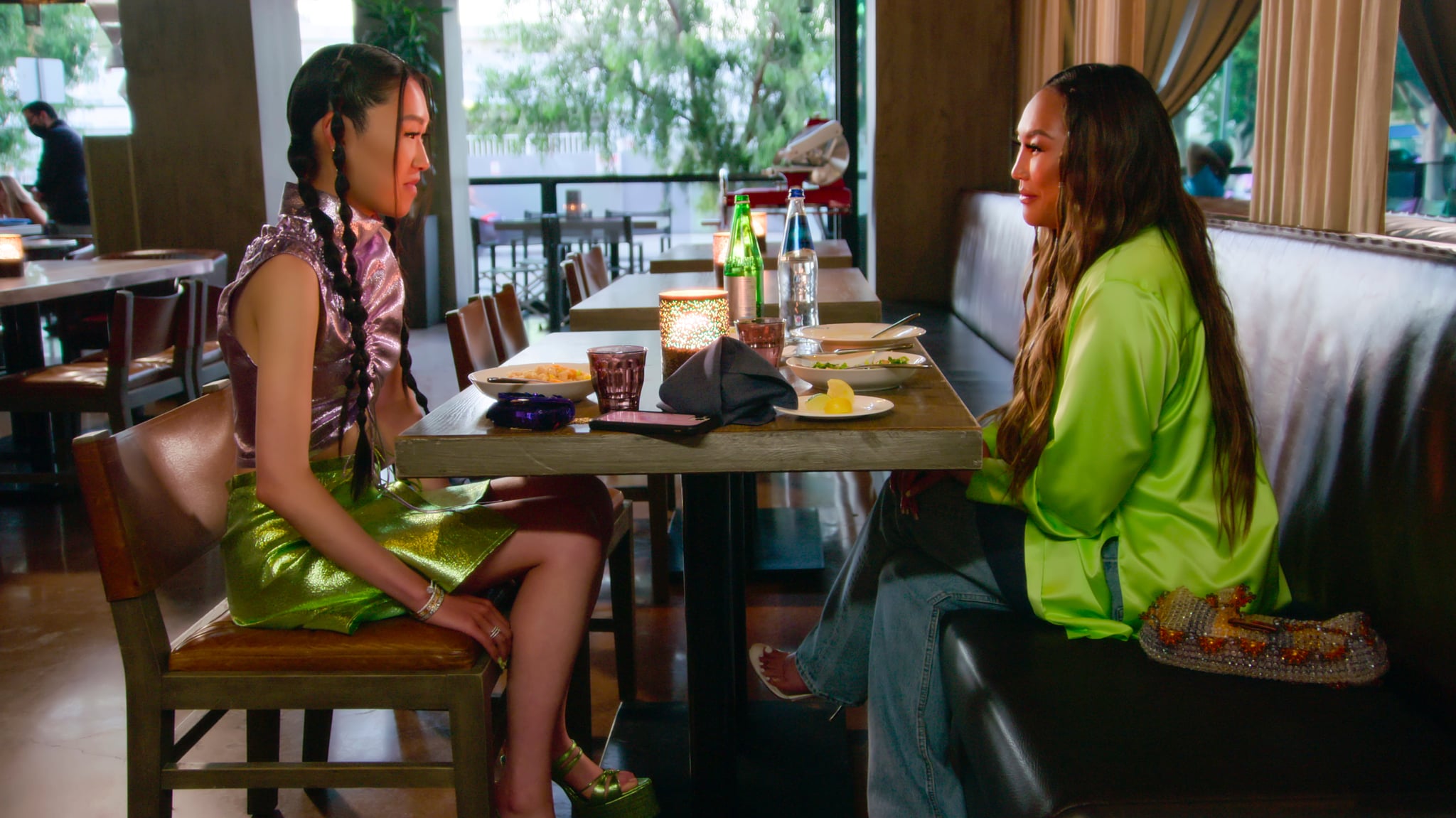 Image Source: Netflix
However, one person Wang just couldn't seem to vibe with is Kane Lim — despite Xie's failed attempt to try to get them together for lunch. According to Lim, he and Wang knew each other through mutual friends prior to filming the show. In a recent interview with People, the real estate agent said there was never any peace with Wang because "she was never really nice to me." But Wang says that's not the case. "This has been going on for years where I would just politely decline and politely decline [to go to lunch] . . . 10 years later, still the same thing," Wang explains. "It just escalated into this thing that was not honest and true. He's painting this picture that wasn't true. And then he was saying that because I became famous, I stopped being nice to him, but we were never friends."
According to Wang, it was actually Lim who was mean to her friends, not the other way around. "Nothing really adds up with him. And in life, I feel you choose your friends and you only have a limited amount of time in your day and you should be around people that you love and that you cherish and that you're close friends with. I have a lot of friends in my life. I'm sure he does, too. So why do we have to keep trying to force this friendship that isn't there? This obviously is not meant to be," Wang says, adding, "Maybe it comes off a little jarring like, 'Why is she being so uptight and so mean about it?' But it's a breaking point where I just feel I keep getting pushed into a friendship or a meeting that I've made my stance clear on and I've drawn my boundaries a million times prior."
That being said, the "Bling Empire" star has no intentions of exploring a relationship with Lim in the future. "I don't think that we are cut from the same cloth," Wang says of Lim. "I don't think we have anything in common. I don't think that we're meant to be. We're just very different people."
However, she did learn some important lessons from her time on the show. "I learned that I don't really mix well with people that I don't want to mix with. I learned that it's important to be mindful of who you surround yourself with," Wang notes. "It's important to stick up for yourself and to always speak your mind and just stick to your guns."
Since filming wrapped for "Bling Empire" season two, Wang moved to New York, so the likelihood of her returning for a potential third season isn't very high. "I am living in New York and hanging out with a new fabulous crew and having the best time," Wang says, teasing, "Maybe there'll be another empire."
"Bling Empire" season two is available to stream on Netflix.