Let's start off on the frozen fringes of the Arctic Circle in Iceland, and work our way south, kill by kill. Yup, it's another week of cold hearts and hot blood with new mystery releases by Ragnar Jonasson and Helene Tursten set in Iceland and Sweden, respectively, but you'll also have the chance to visit China, Scotland and the steamy swamps of Louisiana with the other novels and novellas we report on here in On the Radar.
Shall we begin?
Winterkill by Ragnar Jonasson
Rumour has it that Winterkill could be the final book in the popular series featuring Ari Thor, written by Icelandic author Ragnar Jonasson. But that's not the only thing that marks this book out as special. Indie publisher Orenda Books has typically printed paperbacks and issued Kindle ebooks until now – but Winterkill is going to land on 10 December as a hardback. Fans will be thrilled. As we step back into the Dark Iceland series, Easter is coming to Siglufjordur, but so is a blizzard… and so is a murder. Ari Thor must investigate after the body of a 19-year-old woman is found beneath a balcony. Was it a tragic fall, or something more sinister. Ari Thor is torn professionally, and personally, with his girlfriend and their son now living over in Sweden.
Pre-order now on Amazon
Fate by Zhou Haohui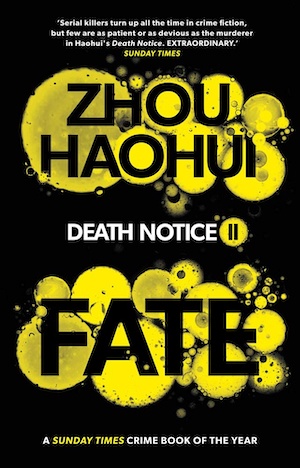 Fate is the second book in the Death Notice Trilogy, China's bestselling crime series to date, and it picks up where Death Notice left off. Serial killer Eumenides is dead by his own hand but when two students are violently murdered, the only clue left by the killer is one of Eumenides' trademark death notices. Captain Pei Tao and his Chengdu police task force must face up to a terrifying prospect: that Eumenides left a protege to carry on his horrific work. Worse still, it appears there's someone on the inside of the force helping the killer. Zhou Haohui's devious mystery is out on 10 December – one to check out if you want to explore Chinese crime fiction.
Pre-order now on Amazon
Snowdrift by Helene Tursten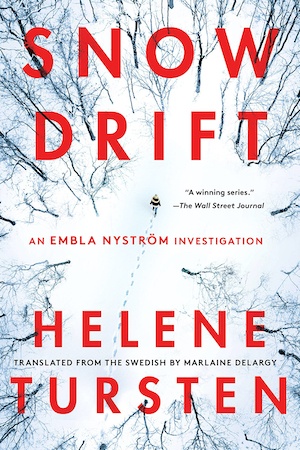 The third book in the series featuring Swedish Detective Inspector Embla Nyström is out on 8 December, and it finds her chasing a new lead in a case which has long haunted her. It's 14 years since her best friend Lollo disappeared from a nightclub in Gothenburg, but a tantalisingly brief phone call from her missing friend sets Nyström in a spin. Lollo is still alive! Before she can delve further, Nyström gets another call. A man has been found shot dead in a guest house in rural Sweden. Nyström rushes to the scene unaware that the identity of the dead man is about to throw her another curve ball.
Pre-order now on Amazon
Murder at the Castle by MB Shaw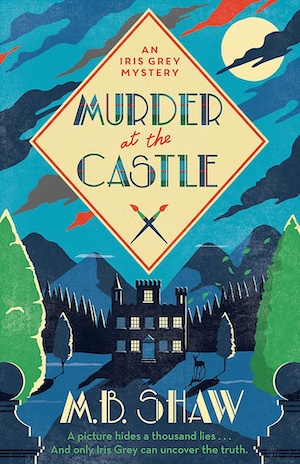 Christmas is coming in this Golden Age style mystery, and artist Iris Grey is up in the Highlands of Scotland to paint the portrait of wealthy socialite Kathy Miller ahead of her swanky New Year wedding, but all is not well at Pitfeldy Castle. Kathy confides that she has been receiving threatening letters warning her to call off the nuptials. Then, when human remains are found in the castle grounds, the tension ratchets up a notch or two. Can Iris employ her well-honed sleuthing skills once more and stop anything nasty happening to her new friend? Murder at the Castle by MB Shaw is out on 10 December.
Pre-order now on Amazon
Spanish Moss & Further by Eddy Cook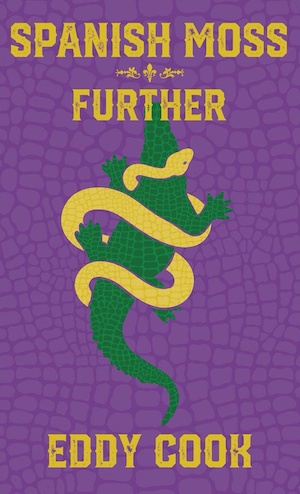 Two stories here by indie author Eddy Cook, both about a young man called Vin – short for Calvin. In the first, Spanish Moss, Vin flees a sexual predator in Minnesota and heads south to Louisiana where he's taken in by the Robineux family. When he comes of age, he goes to New Orleans to avenge the murder of the family's matriarch. Six years older in Further, he is now earning a living searching for missing people and tracking down paedophiles. Now he heads back to Minnesota where some kids have gone missing and a vigilante group is out looking for them. Watch for Spanish Moss & Further on 8 December.
Pre-order now on Amazon
Read about last week's new releases here.