Whether it's body-inclusive models challenging beauty standards or makeup artists inspiring our Halloween look, Instagram provides a constant source of inspiration.
The latest social media account we've been poring over is Elisabeth Van Aalderen's. Elizabeth launched a photography project to celebrate vitiligo as a 'beautiful painted canvas' after experiencing the skin condition herself. Like 1 in 100 people in the UK, Elizabeth and her subjects have vitiligo, which causes pale patches of skin.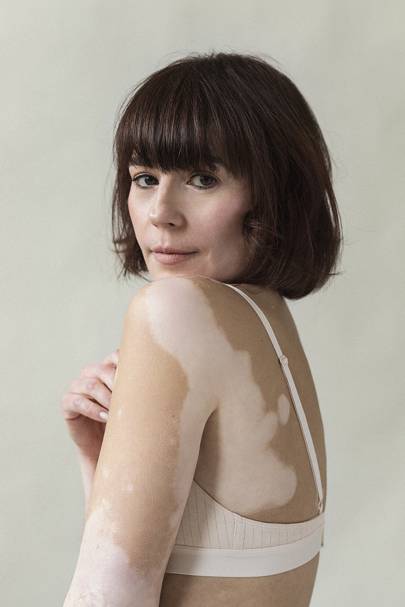 According to the British Skin Foundation, vitiligo is a persistent of chronic condition in which areas of skin lose their normal pigment, and become very pale as a result. "The most commonly affected sites on the body include exposed areas such as the hands and face – where the condition often starts; in body folds such as armpits or groin area; places where the skin has been damaged such as cuts; around body openings such as eyes, belly button, nose or genitals; and also in the areas around pigmented moles," explains Dr Mahto.
Elizabeth launched her Shades of Pale project to celebrate the skin condition in the most beautiful way, telling GLAMOUR that vitiligo awareness is hugely important to her. "Living with it myself for almost 8 years, photography has given me a platform to celebrate it," she said.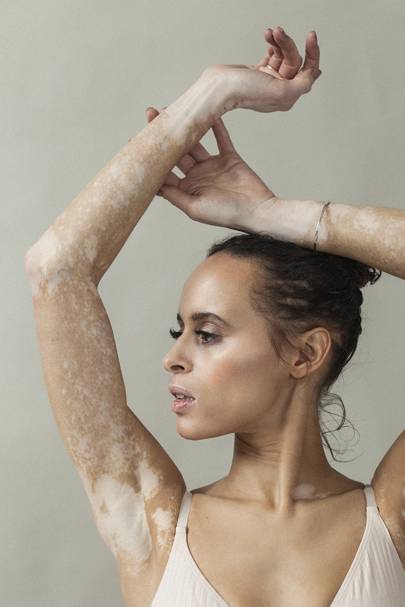 "During my day-to-day job as a photographer I get a lot of questions about my vitiligo. Around 60 million people on our planet have vitiligo and still, there are a lot of people who still don't know what it is.
"I want to spread awareness of vitiligo and its beauty – to tell the story of the average woman. The woman who shows her beauty in her own unique way. A woman who embraces her skin. I don't want people to look at vitiligo as something 'out of the box'. I believe there is no box, all types of beauty need to be inclusive."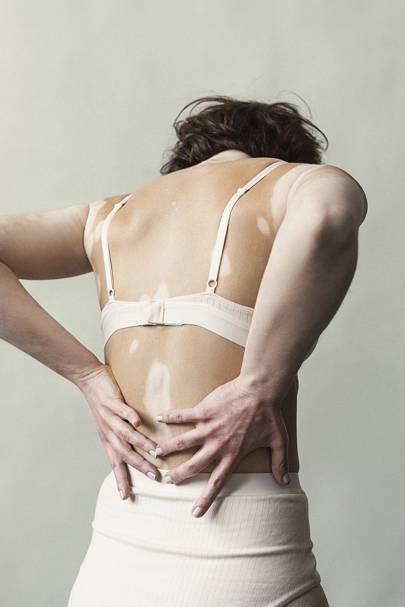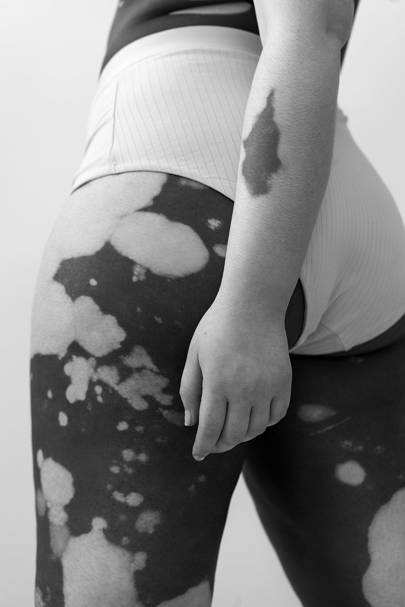 Here at GLAMOUR, we stand by the mantra 'your beauty, your rules' so we're totally here for Elizabeth's incredibly empowering project – and it seems we're not alone.
As Elizabeth explains: "A girl recently came up to me and said 'I really love your skin, it's like your own unique tattoo – you should be proud,'. That comment inspired me to launch the series focused on vitiligo – it celebrates everyone's uniqueness and embraces the vitiligo body and its aesthetic."
Elizabeth has photographed women from all over the world and says her subjects really stepped out of their comfort zone. "It feels so rewarding that they finish the shoot with such confidence. For a lot of women I portrayed, it's a healing process, time for acceptance. It is so nice that there is a big community out there on social media to connect with all these beautiful individuals."