For the third year in a row, we're running the Crime Fiction Lover Awards, where readers get to nominate and vote on the winners. Based on the nominations we received, below we reveal the shortlists for 2023. It's time to vote!
We'd like to say thank you to everyone who put their favourite books, authors and shows forward. We'd love to get as many readers involved as possible, so please do vote by following the link. Please also share this page with everyone you know who reads crime fiction. Because our awards are reader-driven, they are unique in the world of crime fiction and in publishing generally.
And before we forget: CONGRATULATIONS to all the authors and translators whose fantastic work was nominated, the publishers, and the producers, performers and crews of all the wonderful crime shows we've enjoyed in 2023. We're lovin' what you do. Don't stop!
Over the next couple of weeks, we'll be posting more information about all the shortlisted books, shows and authors. But right now we'd encourage you to check out the shortlists and head over to the voting form when you're ready. Please vote only once. Voting closes at noon GMT on Monday 4 December 2023.
VOTE NOW IN THE CRIME FICTION LOVER 2023 AWARDS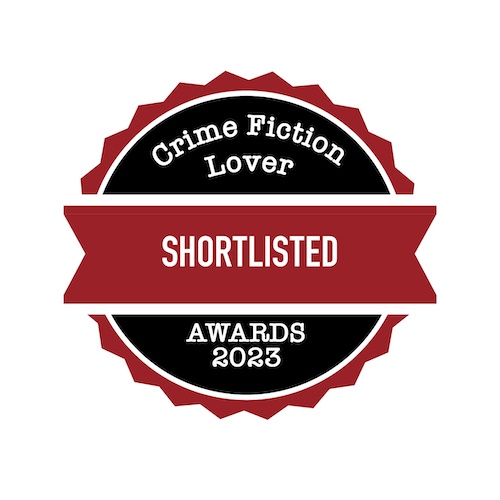 Crime Book of the Year
All the Sinners Bleed by SA Cosby
Everybody Knows by Jordan Harper
Kill For Me, Kill For You by Steve Cavanagh
Strange Sally Diamond by Liz Nugent
The Last Remains by Elly Griffiths
The Mysterious Case of the Alperton Angels by Janice Hallett
Best Debut Crime Novel of 2023
City Under One Roof by Iris Yamashita
Lies After Death by KJ Dando
You'd Look Better as a Ghost by Joanna Wallace
Squeaky Clean by Callum McSorley
The Peacock and the Sparrow by IS Berry
The Trial by Rob Rinder
Best Crime Novel in Translation of 2023
Murder at the Residence by Stella Blómkvist, translated by Quentin Bates
Red Queen by Juan Gómez-Jurado, translated by Nicholas Caistor
Thirty Days of Darkness by Jenny Lund Madsen, translated by Megan E Turney
The Collector by Anne Mette Hancock, translated by Tara Chase
The Mill House Murders by Yukito Ayatsuji, translated by Ho Ling Wong
The Sins of our Fathers by Åsa Larsson, translated by Frank Perry
Best Indie Crime Novel of 2023
Sunset and Jericho by Sam Weibe
The Associate by Victoria Goldman
Scratching the Flint by Vern Smith
The Forcing by Paul E Hardisty
The Man in the Corduroy Suit by James Wolff
Best Crime Show of 2023
Happy Valley S3
Only Murders in the Building S3
Black Snow
Crime (Irvine Welsh) S2
Dead Lions (Slow Horses S2)
Astrid: Murder in Paris S2
Best Crime Author of 2023
Michael Connelly
Jordan Harper
Janice Hallett
SA Cosby
Mick Herron
Joanna Wallace