Soulja Boy isn't taking any perceived disrespect from J. Cole and Big Sean — and he's letting them both know about it … in only a way that Soulja himself could.
The "Crank Dat" rapper held court with his IG followers this weekend, where he gave both Cole and Sean a tongue-lashing for the ages … all 'cause he feels like they're dogging him and his legacy, especially JC — who spoke on Soulja pretty recently.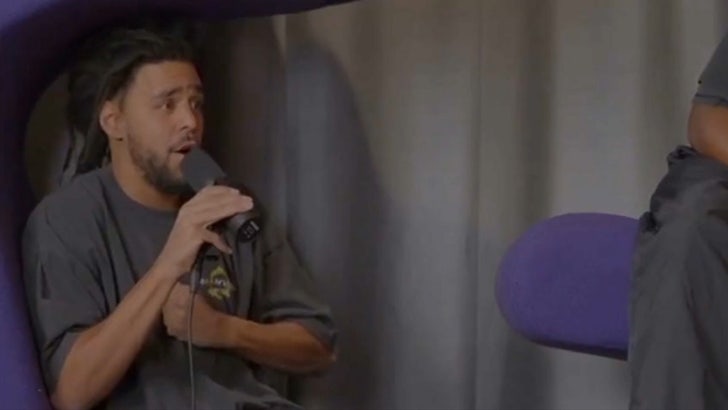 A Safe Place Podcast
Of course, we're referring to Cole's interview with Lil Yachty the other week — in which he attempted to give SB his props as a trailblazer — but in the same breath, admitting he wasn't a fan of the dude at first, and that he simply didn't mesh with his rap purist taste.
Ultimately, it was a compliment … but Soulja Boy took it as a back-handed one — which is why he's cussing Cole out here. As for Sean, he got roped into this over past anti-SB remarks.
Soulja took the opportunity to slam both of 'em … and said they owe their careers to him.
BTW, SB used his trendsetter status to deliver what he felt was the final nail in Cole's coffin — thousands of people dressed up as him for Halloween this year … while nobody wanted to copy Cole's unique dressed-down look.
Time will tell if SB will move past this beef — but we assume Cole is someone thinking this is exactly why I don't do interviews!!!