In the current scenario, videos play a crucial role in entertainment. The rising social media platforms, for example, Instagram, YouTube, etc., have made video editing an essential skill for content creators.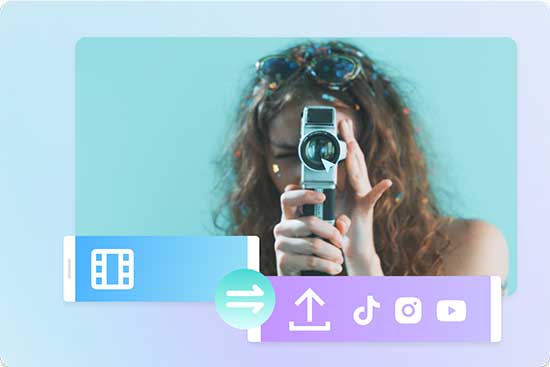 Online video editing popularity is growing due to the increment in smartphones and internet speed. In these scenarios, the popularity of the CapCut online video editing tool is improving among the creators. This free video editor online is getting popular over the passing days because of its advanced features and simplicity.
CapCut video editing tool is also named Viamaker and was developed by the team of ByteDance. This practical and user-friendly tool offers a vast range of features for both beginners and advanced users. In this article, we highlight certain crucial features of CapCut and how to use it efficiently.
Basic Features of CapCut Online Video-Making Solution
The demand for online Video editing tools is increasing because the industry offers the highest opportunities for creators. The main features of the CapCut tool are video trimming, video cropper, and merger. Trim, crop, and merge are 3 crucial options that help content creators to receive excellent output.
Video Trimming
Video trimmer helps the creator to trim out the unnecessary part of their video clips. Users can cut or trim video clips and add music and text to make them more impressive. Users are also allowed to utilize the filters and effects of their videos. The user-friendly interface makes CapCut a quick and exciting tool to use for video editing. If you are searching for a tool where you can trim the shots in one go, this is the right choice!
Video Cropper
Content creators use these features every time to crop their videos into the desired aspect ratio. To create content for multiple social media platforms, you need this, and content producers can optimize the content for specific platforms more easily.
Video Merger
This feature of the CapCut video-making solution allows users to combine multiple files. This tool allows the creators to easily import different video clips by merging and arranging them in the desired order. These features allow for the creation of seamless and professional-looking videos in minutes. The feature also allows for adding transitions between the clips, applying filters/effects, and adjusting the video speed. Now, let's explore the professional features of this video-making solution.
Professional Features of CapCut Video Making Solutions
Apart from the basic features, this tool also has trending advanced editing features. These advanced features allow users to create applicable content on various social media platforms. Some common examples of these features are green screen and BG remover, quick-adding templates, and auto text features. Let's talk about these in brief.
Readymade Templates
This tool contains multiple templates which are ready to use mode. These templates have readymade texts and music styles that make your video more interesting. Creating unique and professional videos has been challenging once this tool arrives! If you want to edit the video through ready-to-use texts & music, don't miss to use this feature.
Adding Auto Subtitle & Caption
This is another advanced feature of CapCut that mainly aims to generate captions and subtitles for creating instant videos. This feature saves users' efforts and time. If you want instant videos with captions, utilize this advanced feature in your content.
Super Fine-Quality Video Resolution
The CapCut video-making solution has advanced super-quality video resolution features. This tool allows content creators to export videos in 4K resolution without any watermark. This is how you can create high-quality, engaging videos for your audience.
Green Screen & BG Removal Features
BG remover and green screen remover is other advanced feature of CapCut that helps edit videos. The features of the green screen allow the creators to remove their messy backgrounds and bring some changes. If you want to eliminate the video background, you must incorporate this video background remover tool.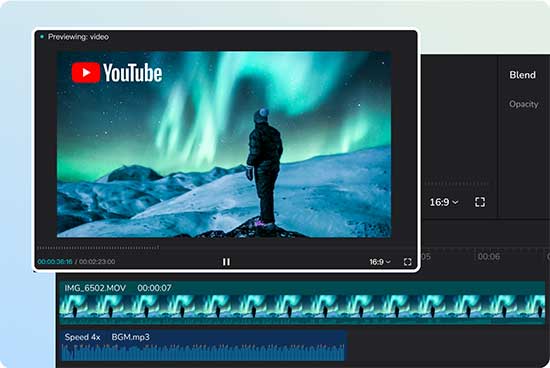 Steps To Follow For Preparing A Video With The CapCut Video Editor
After getting aware of the advanced and essential features of CapCut, it's time to understand how to edit the video with this tool. Here is a step-by-step guide that helps to produce unique content.
Visit the official site and register
To start the video editing procedure, a user must visit the official website first. Reach out to the website of CapCut & register based on your needs. Once you are registered, you can start using the tool instantly.
Import The Video And Start Editing
Once logged in to the account, you can jump to the editing screen and select the basic video editing features to start editing. Begin to edit the video from scratch. Users can also take help from the readymade templates to make quick and easy video editing.
Incorporate Filters, Music, And Other Elements
Users can add multiple elements to their videos to make them more polished and relaxed. Users can add texts, filters, music, transitions, and others. CapCut tool offers a vast range of filters and effects that helps to make a video look more attractive and engaging.
Export The Video And Share It Worldwide
Once you finish all the editing features, it's time to download or export the video as per your desired resolution. You can download this to your mobile phone and other devices and share it with other social media channels.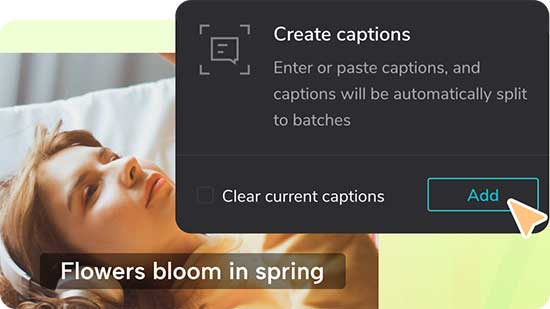 Reasons To Use CapCut Video-Making Solution For Different Age Groups
CapCut Tool For Everyone
The CapCut video-making tool can be used in any institution, business, individual, or company. CapCut can produce stunning videos for every industry, and industries can use this tool for presentations, advertisements, and awareness projects.
CapCut Tool For Individuals
The CapCut online video-making tool is ideal for personal use. It is popular because of its user-friendly interface and other editing features. Individuals can use this tool to grow their social media networks. It has suitable video editing features that help for generating high-quality picture quality. The CapCut has an extensive library of filters and, effects, transitions that allow individuals to use this for their benefit.
CapCut has intuitive video editing features that enable individuals to crop, trim and add music to their videos in minutes. It seamlessly integrates with social media channels like Facebook, Twitter, and Instagram. Use this tool for creating professional videos for your social media accounts.
CapCut Video-Making Solution For Business Owners
The CapCut online video editing tool is a highly effective editing tool that can help enormous business owners to bring awareness. This tool helps businesses generate higher sales rates. The intuitive interface, easy-to-use tools, and advanced features allow the business owner to create professional-looking videos. These videos can be used for generating traffic and marketing.
CapCut tool allows business owners to access editing features like adding music, text, trimming, merging and cutting, and utilizing special effects. The vast range of customizable elements and templates helps this video editing tool meet specific requirements.
CapCut Video-Making Tool For School/College Students
The CapCut online video editing tool has unique features for every age group. Along with organizational needs, this tool is perfect for multiple educational requirements. CapCut can be used in multiple educational levels that range from preschool to Tertiary institutions.
The intuitive interface enables the students to produce quality outcomes that enhance their learning experience. Students can add text, music clips, and sound effects to their videos. The flexibility of CapCut makes this tool helpful for creating engaging videos for giving instructions to students. You can create presentations and online courses through this tool, and teachers and learners can use this tool.
Are you excited to create an excellent video for the social media post? If yes, you must check out this one in all video-making solutions. This tool helps users customize and edit videos through mobile phones. The tool I developed by the Chinese tech experts who loaded this tool with trending and exciting editing capabilities.
If you edit the videos, you can only bring that rawness to your footage. To draw the users' attention, you must know about this tool. To broaden your reach to potential consumers, you can visit the official website of CapCut and register yourself now!
Conclusion
In concluding the above content, this video-making solution has many capabilities. The fascinating editing features and simple, user-friendly interface make this tool one of the high-quality options in the market. No matter which industry you belong to, it will help you in the best possible manner. To be a professional video editor, you must choose this option to polish or sharpen your skills. Relish your videos by adding multiple features to them!
CapCut, the online video editing tool, has a beautiful user interface with royalty-free music resources. This excellent tool helps users produce unique content using many features, which is helpful for both beginners and advanced-level professionals.
A simple interface and advanced features make this tool accessible for the creators to develop impressive and engaging videos. Whether you are a content creator on Youtube or a social media influencer CapCut tool helps to enhance your video quality and bring its engagement to the next level.