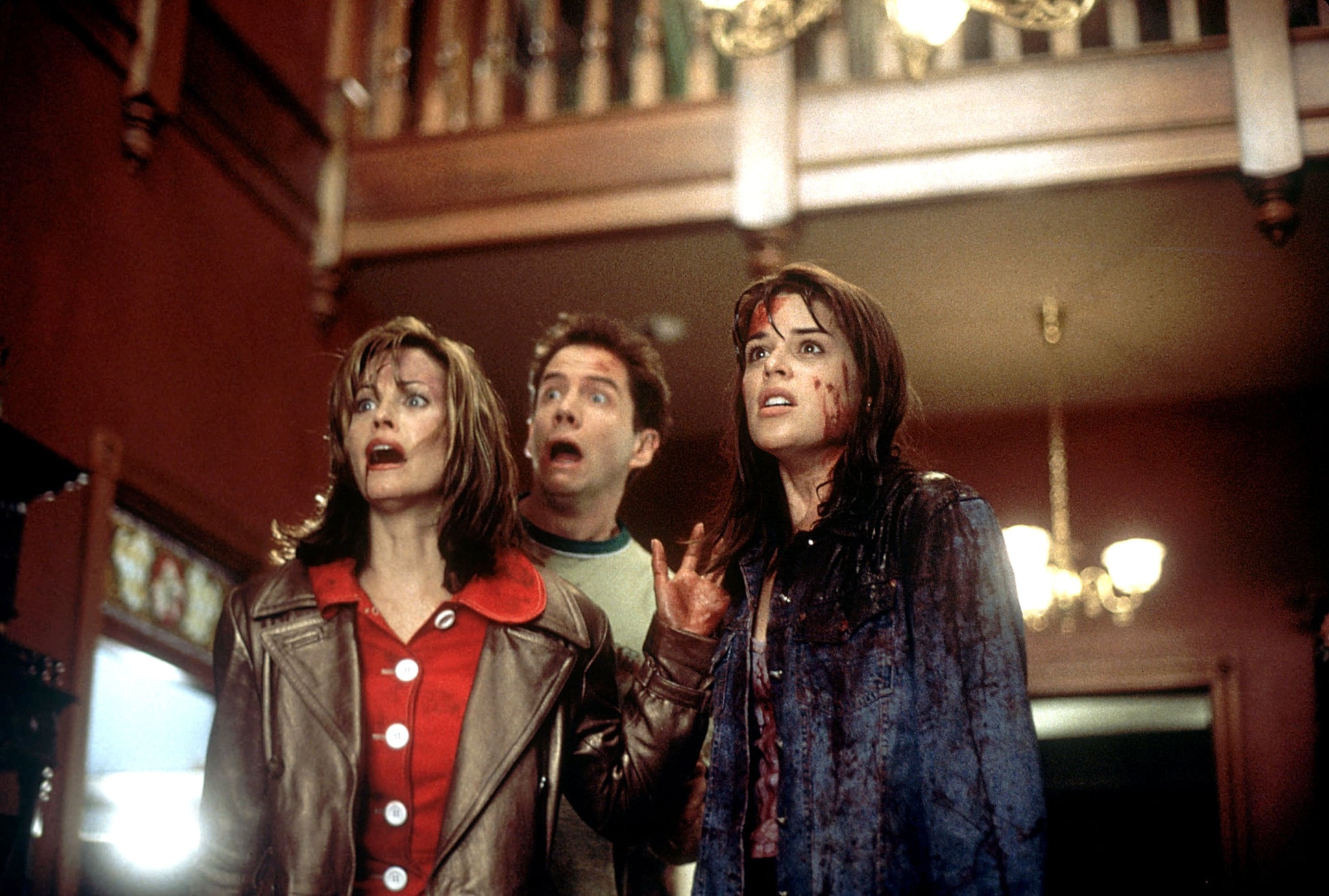 Image Source: Everett Collection
Warning: the following story contains graphic details concerning a real-life murder case.
"Scream" is easily one of the best — if not the best — slasher movies of all time. Wes Craven's 1996 horror flick cuts the perfect balance between gory scares and black comedy, and the franchise solidified a young Neve Campbell's status as the reigning scream queen of the '90s. The film has spawned five sequels so far, and "Scream 6" — which hit theaters on March 10, 2023 — features a fresh cast of young victims tasked with fending off Ghostface. While the masked murderers who terrorize the unlucky characters in the Scream franchise are fictional, there's another, even more disturbing layer to the story that has roots in reality: "Scream" was inspired by a rash of real-life murders committed by a serial killer in Gainesville, FL.
Danny Rolling wasn't from the tight-knit Florida college town, but he left a lasting mark on the community that was felt long after he was imprisoned. He grew up in Shreveport, LA, where, per the Tampa Bay Times, he had a rough upbringing that resulted in several physical clashes with his father, a police officer. He was arrested multiple times over the years for robberies in Georgia and spying on a cheerleader who was getting undressed. His troubled early life eventually culminated in an attempt to kill his father after an argument in May of 1990; his father survived the two gunshots to his head, but lost an eye and an ear.
In August of that same year, Rolling made his way to Gainesville just as the University of Florida was beginning its fall semester. There, he began a spree of burglaries in low-cost apartment buildings off campus, which led to the savage, fatal stabbings of five students (one from Santa Fe College and the rest from the University of Florida). He began his spree in the very early morning hours of Aug. 24 by breaking into the apartment of 17-year-old freshmen Sonja Larson and Christina Powell, who were both asleep. Per NBC News, he proceeded to tape each of their mouths shut before stabbing them to death (he also raped Powell and stabbed her repeatedly in the back), and then left their bodies in sexually provocative positions.
Danny Rolling wasn't from the tight-knit Florida college town, but he left a lasting mark on the community that was felt long after he was imprisoned.
On Aug. 25, Rolling pried open a sliding glass door of 18-year-old Christa Hoyt's apartment with a knife and screwdriver. She wasn't home during the break in, so he waited in her living room until she returned. He managed to surprise her from behind, subduing her with a choke hold and taping her mouth shut. Just like with Powell, he raped Hoyt and killed her by stabbing her several times in the back. Then he decapitated her body and left the head on a shelf in the living room to heighten the shock for whoever found her body. Hoyt, Powell, and Larson's murders attracted intense media coverage from all over the country and had students at the University of Florida "sleeping with steak knives" under their pillows, according to the Associated Press.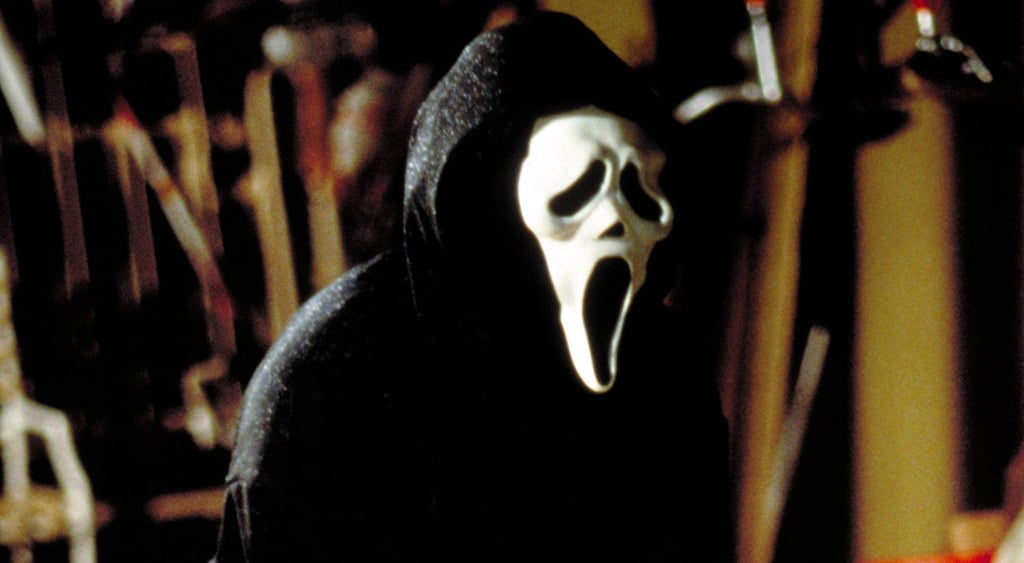 Image Source: Everett Collection
Although many students began taking precautions (and scores of them transferred schools), 23-year-old Tracy Paules and Manny Taboada were Rolling's next victims. The serial killer used the same method to pry open the sliding glass door in their apartment, killing Taboada first after a struggle. Paules heard the commotion down the hall and attempted to barricade her bedroom door, but Rolling was able to get inside. He taped her mouth and wrists before raping her, stabbing her in the back, and posing her body.
Excluding Taboada, who was a large man, all of the victims were slim, Caucasian brunettes with brown eyes. The town's law enforcement, desperate to find a suspect, initially named 18-year-old student Edward Lee Humphrey as their man. He'd recently been arrested for beating up his grandmother and had previously lived in Paules and Toboada's apartment complex. Although Humphrey didn't fit the crimes exactly, the murders came to a halt as soon as he was taken into custody. On top of the link to one of the suspects and his history of violence, the police were convinced they'd found the true killer.
At the same time, however, Rolling had been arrested on a burglary charge in the nearby town of Ocala. A hotline call from a woman named Cindy Juracich, who had known Rolling from her hometown church and recalled that he had told her husband he liked to "stick knives in people," led police to look at him more closely. During that investigation, the police realized that the tools Rollings used to pull off the burglary left the exact same marks as the ones at the murder scenes in Gainesville. They also discovered that he'd been staying at a campsite in a wooded area close to the apartment complexes where the victims lived. By November 1991, he'd been charged with the murders, and in 1994, before his trial could even begin, Rolling shocked everyone by pleading guilty to all charges.
As if that weren't creepy enough, Rolling later claimed he had been coerced into committing the horrific acts by a demon named Gemini, and detailed his demonic encounters in a book he co-wrote with his then-fiancée, Sondra London. According to CBS News, Rolling was executed by lethal injection in October 2006 at Florida State Prison.
The screenplay for "Scream" was later dreamed up by Kevin Williamson, a North Carolina transplant living in LA and trying to make it big as an actor. With his acting career in a standstill, Williamson took a job housesitting for someone in the upscale neighborhood of Westwood for a few days. It was there, all alone in a huge house, that he watched a newscast about a string of killings that rocked Gainesville to its core. Immediately, he started imagining what would happen if a killer wielded the same knife that Rolling used to gut his victims "like a fish," as Ghostface would say.
"I was watching this Barbara Walters special on the Gainesville [Florida] murders, and I was getting so spooked. I was being scared out of my mind. During the commercial break, I heard a noise. And I had to go search the house . . . and I called a buddy of mine," Williamson recalled during a a 1998 interview with CNN. "I went to bed that night so spooked I was having nightmares and I woke up at like three or four in the morning, and I started writing the opening scene to "Scream."
The events have since been dramatized in several documentaries, including Tubi's "Lights, Camera, Murder: Scream" and Discovery+ feature "Scream: The True Story," which follows paranormal investigators Steve Shippy and Cindy Kaza as they try to investigate the demon that Rolling claimed was possessing him.
Ultimately one thing is clear: We'll never be able to look at Drew Barrymore's gruesomely iconic exit the same way again.