Decades after the birth of '70s style, there's no better time than the present for the drop of Daisy Jones and the Six. The new '70s-set drama series on Prime Video, adapted from Taylor Jenkins Reid's bestselling novel of the same name, has arrived at a moment in the modern trend cycle when flare jeans and crochet sets, metallic cowboy boots and fur-lined coats, tie-front crop tops and tinted sunglasses are all enjoying a resurgence amongst the young, the stylish, and the vintage-obsessed. Dressing like a rockstar has always been aspirational, but dressing like Daisy is downright en vogue.
As the series follows Daisy (Riley Keough) through her early tumultuous childhood to breakout success with the burn-hot fictional band The Six, her clothes—and those of her bandmates and friends—become their own sort of scene partners. Without the big breezy tops, cut-off denim shorts, and clunky Western boots eagerly eschewed for bare feet, Daisy isn't Daisy. The same goes for keyboardist Karen Sirko (Suki Waterhouse), whose not-quite-conservative wardrobe works as armor; disco pioneer Simone Jackson (Nabiyah Be), whose suede and sequin sets emit the passion she's forced to obscure; and Camila Dunne (Camila Morrone), whose ankle-length dresses in florals and paisleys embody her warm, robust sense of self.
Many of the clothes sourced by costume designer and Los Angeles native Denise Wingate were vintage discoveries, rentals, or hand-created treasures designed for the show, but that doesn't necessarily mean Daisy-influenced style is unattainable. In fact, the Prime Video series seems all too aware of its appeal in the modern fashion zeitgeist: There's even a collaboration between bohemian clothing brand Free People and Daisy Jones and the Six landing soon.
With that in mind, there are a smattering of stand-out looks throughout the limited series that resourceful shoppers should have no trouble re-creating (or reworking for their own aesthetic). Ahead, you'll find a few of our favorite outfits worn by Daisy Jones' four female protagonists—and some guidance on how to shop and style like them.
---
Daisy Jones
Look 1
So-called "professional attire" isn't really Daisy's thing, per se, but the closest she gets to office-ready is when she trades her beloved cut-offs, bralettes and oversized men's shirts for flare jeans and wrap tops. In an episode 1 scene between her and a writer-director named Gary, she reveals her morning breakfast routine—in which she drinks both a coffee and a champagne, a combo she calls an "up and down"—and he says he wants to use the line for a script some day. Insulted, she leaves him at the diner, insistent she will never be anyone's muse. As she clomps away in her heeled boots, her flare corduroys swish beneath her, adding a stormy delight to the exchange.
To get the look, pair similar colored wide-leg jeans with a billowy floral top—you can either crop it or tuck it—and block-heeled booties with enough height to add the requisite oomph.
Look 2
Throughout the series' 10 episodes, Keough undergoes approximately 100 costume changes as Daisy, Wingate told ELLE.com. One of her earliest looks gets significant screen time in the premiere episode, in which she performs, alone, at an almost-empty bar. As she proves—more to herself than anyone else—that she's "somebody," she wears a simple lace-up crochet crop top, blue jeans with added seams, and a lace short-sleeve shirt thrown about her shoulders. It's the same outfit she's wearing when The Six leading man Billy Dunne (Sam Claflin) seems to spot her from his van, his attention pulled in her direction as The Six drive into Los Angeles for the very first time.
This ensemble can easily work in a modern setting with a translucent top and good-quality denim, though you'll want to ensure whatever crochet you purchase is the real deal. (You want something handcrafted; artisan marketplaces like Etsy are a good place to hunt.) Add lip gloss and some beachy texturizing hairspray to top off the boho look.
Look 3
In Reid's fictional oral history, Simone, Daisy's best friend, reveals that Miss Jones "always wore hoop earrings and she never wore shoes." But she loved a good bra top: In a scene that didn't make the leap to television, Daisy rushes into a meeting at Runner Records wearing only a "bikini top and jeans." The next best thing is what Keough wears in episode 2, when she breaks into Simone's house to cook a surprise dinner—and, ideally, secure some housing. In nothing but a repurposed-denim bra and baggy bottoms, she looks every bit the embodiment of disheveled SoCal cool.
Bra tops are ubiquitous in the 2020s, too, and there are a number of decent denim options available. You'll want one that's soft enough not to irritate your skin but sturdy enough to hold everything in place. Add on Daisy's "trademark hoop earrings," as Reid writes, and a little smudged mascara, and you'll nail the look.
Look 4
When Daisy finally has the opportunity to record with Billy and the rest of The Six, she floats into the fray wearing an oversized striped shirt and little else. That's a picture pulled directly from the look. Reid, as Karen, writes: "When she showed up, she was wearing a men's button-down shirt as a dress. That was it. I remember thinking, Where are her pants?" To which Daisy explains: "I was going to wear one of my Halstons. And then I woke up late and lost my keys and couldn't find my pill bottle and the morning got away from me."
If you don't have a suitable oversized top hanging in a nearby closet, the ever-popular "boyfriend shirt" is a popular pick at many women's retailers. Invest in a sturdy pair of classic brown cowboy boots to round out the outfit.
---
Karen Sirko
Look 1
The only female member of The Six—at least until Daisy joins—Karen has a darker, more sophisticated take on rocker style, one Wingate shares was inspired by Patti Smith and Joan Jett, among others. In the book, she's a fan of the more feminine looks donned by Daisy and Camila, but "I felt like I couldn't focus on playing if I dressed in miniskirts and boots and all that," she says. "I mean, I liked that look, but I wore high-waisted jeans and turtlenecks most of the time."
So it's fitting that, in Waterhouse's first introduction as Karen in the premiere episode, she's in a metallic striped turtleneck and velvet jeans, a silver chain belt pulling the ensemble together as her fingers zip across her keyboard.
In the book, The Six member Graham Dunne can't resist adding his take on her style: "Karen was so fucking sexy in those turtlenecks."
Finding Karen's exact balloon-sleeved, metallic turtleneck will be a tough endeavor, but a similar white-striped version will pull off the look, especially with the right pair of loose-leg pants. Toss your hair with mousse to match Karen's signature blowout, and wing your eyelids with a precision pencil.
Look 2
Despite her obvious aura of cool, Karen tends to pile on thicker materials—denim, leather, suede—like armor. Even in the California heat, she shows up to The Six's rundown beach house in a full-length V-neck jumpsuit and old-school leather motorcycle jacket.
An entry in Reid's book helps flesh out why, perhaps, Karen is less eager to wear the effortless looks preferred by Daisy and Camila: "When I auditioned for the Winters, I had this really great minidress I'd just bought, it was pale blue with a big belt across it," she says. "It felt like a lucky dress. Well, the day I tried out, I didn't wear it. Because I knew they'd see a girl. And I wanted them to see a keyboardist. So I wore jeans and a University of Chicago T-shirt I stole from my brother."
You'll want a Top Gun-style jacket to make this look feel authentic, plus a thick denim jumpsuit or similar set of black jeans and black shirt. Any added jewelry should be simple—like the below set of mid-size silver hoop earrings from Mejuri.
---
Simone Jackson
Look 1
The disco star Simone Jackson is never an official member of The Six, but she supports them—and, most importantly, Daisy—throughout the series while also carving out her own career and love life. Initially a closeted lesbian terrified to reveal her relationship, lest homophobia ruin her career, Simone turns to flair and glitz in her wardrobe to communicate her radiance. In an early scene in the TV series, she wears a gorgeous suede fringe vest and mini skirt during a club performance, teasing her vibrant outfits to come.
To mimic the look, keep your emphasis on fringe. (It's what will give your outfit that certified-'70s feel.) Pair with riding boots, a black button-up mini skirt, and a charm choker to pay Simone proper homage.
---
Camila Dunne
Look 1
"You know, Camila was born content, I think. She wasn't born with whatever chip on her shoulder some of us are born with," Billy says of his wife, Camila Dunne, in Reid's book. As Camila in the series, Morrone dresses much like the young actress Ali MacGraw, her ankle-length maxi dresses swatched in vibrant but easy-going prints. Her style grows more sophisticated as she eases into the role of rocker's wife, but in the series' early episodes she favors typical '70s fare—especially peasant tops with loose necklines.
Matching the exact print of Camila's episode 2 blouse is perhaps a fool's errand, but a number of modern designers are enamored with a similar look. Isabel Marant's floral patterns, for instance, evoke a parallel bohemian aesthetic (with the luxury clout to boot). Add a dainty piece of jewelry—such as a small, minimalist watch—to lock in Camila's stamp of approval.
Look 2
When Camila becomes a mother in episode 3, her style refuses to "settle down" any more than she does. (As Karen puts it in the novel: "She was no wallflower. You just had to be paying attention to see it.") Her dresses become bigger, her materials more indulgent, her prints more eye-catching. In episode 3, she wears a full-length gown in a cream-and-chestnut print that looks like something designer Ulla Johnson might dream up today.
Finding a similar dress might mean shelling out a bit more at checkout, but the impact is well worth the price. As finishing touches, pick up simple suede boots (or sandals, depending on the season) and a single gold band to match Camila's wedding ring.
This story will be updated as more episodes of Daisy Jones & the Six drop in March.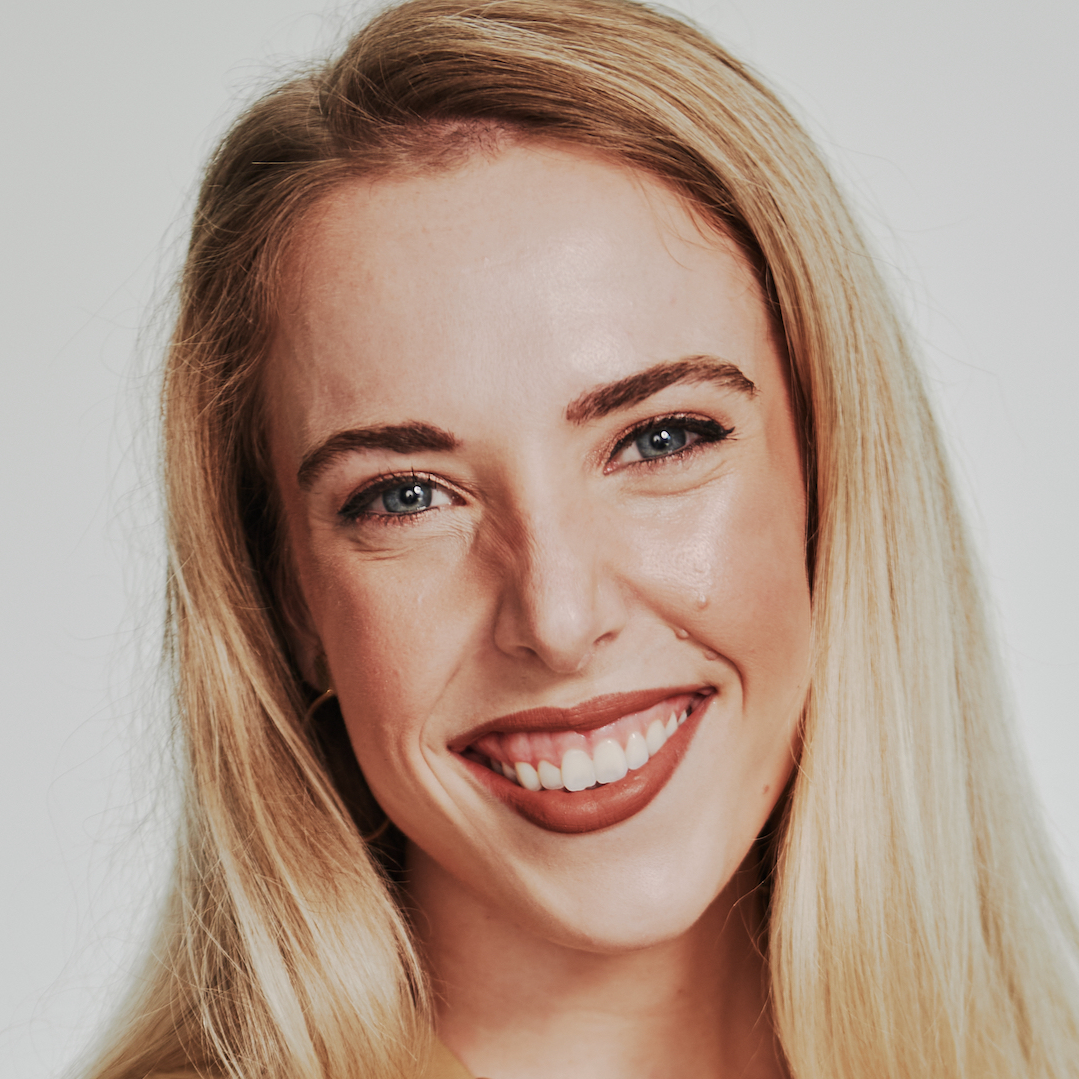 Culture Writer
Lauren Puckett-Pope is a staff culture writer at ELLE, where she primarily covers film, television and books. She was previously an associate editor at ELLE.