The Native American plotline in 1923, Taylor Sheridan's Yellowstone prequel, is at once hard to watch and hard to look away from. That's because it's a brutally honest representation of the unimaginable horrors that countless tribal peoples endured at boarding schools across North America, where they were forced to abandon their Native traditions and assimilate with Euro-American culture. At the center of this narrative is Teonna Rainwater, an unflinching, fearless teen played by Indigenous actress Aminah Nieves.
Some critics have questioned if this depiction is unnecessarily graphic and violent, even dubbing it so-called "trauma porn." But Nieves—along with Sheridan, her 1923 costars, and the show's Indigenous cultural consultant, Yellowstone actor Mo Brings Plenty—insists it's important to show this real, raw representation. Brings Plenty and Crow tribal elder Birdie Real Bird created a nurturing environment for Nieves and her fellow Native actors on set, Nieves says, and educated them about tribal traditions, even teaching them how to speak the Crow language featured throughout season 1.
While it remains to be seen just how Rainwater fits into the larger Yellowstone universe, this much is clear: She's a force to be reckoned with. Ahead, Nieves talks with ELLE.com about the significance of those gut-wrenching scenes, staying grounded through trauma, and what lies ahead for her character.
Why were you drawn to this role?
I was drawn to Teonna because it's such an accurate depiction of what has happened to Indigenous communities across Turtle Island. At first, I was nervous to even do the audition. [There are] big shoes to fill, and I wanted to get it right. What ultimately pushed me to do it was my mom, who was there supporting me every step of the way throughout the entire audition and filming process.
Honestly, after I did my second audition tape of the scene where I'm killing Sister Mary, it wasn't even up to me anymore. It really felt like something or someone else was moving through me, and I had no choice but to say yes. I wish I could put into words the exact feeling, because it's something I've never felt before. It was sealed from that moment on.
Why is it important to depict this Native American plotline so honestly, even if it's hard for audiences to watch?
A lot of people don't know what happened or deny it happened; some people even think Native Americans don't exist anymore. That's why it's so important to portray our story as honestly as we can, especially on bigger platforms like this, so people can't run away from it anymore. They need to see it. They need to witness what has actually happened by people who they might share DNA with. The conversation needs to be opened up even further, because after the boarding schools, the Sixties Scoop was happening. If there's anything I can do to shed light on this truth and help create a space of healing, I want to do that.
Teonna has even opened up space for my own family to talk about this deeper, which has been such a blessing. My grandfather didn't attend boarding school, but he did attend a school with a similar mentality. I've never heard him speak on anything like this before. He is just so proud and thankful, and he's explained to me how he experienced similar situations to what Teonna went through.
What was it like to shoot those really graphic, violent scenes?
It was difficult. The team behind 1923 and the Yellowstone universe as a whole does a really incredible job of immersing you in that world, whether it be the Dutton story or the Rainwater story. So when we'd show up every day to these elaborate sets, we were truly transported.
The school scenes were really hard, because we were surrounded by so many beautiful Native children, all dressed in these uniforms. You're overcome with every emotion possible when you see them playing on the playground in between takes, because the people who actually attended these assimilation schools didn't get to play.
But at the same time, it was safe. Our team did such a great job of holding space for us and allowing us to breathe and speak our voices when we need to. It was always a closed set, so it was only the people who needed to be there, which I really appreciated. Mo Brings Plenty and Birdie Real Bird were there every day from beginning to end, praying, giving us space, and making sure we were all good. So yes, it was hard, but it was also such a grounded, safe space.
While filming, how did you safeguard yourself against experiencing trauma?
If I'm being honest, I did experience a lot of trauma moving through Teonna. I had anxiety attacks on set some days. Because, like I said before, it was me in my body moving through it, but also so many other people were moving through my body at the same time. There was so much energy percolating within my vessel.
What really helped me stay grounded was having Leenah Robinson (who plays Teonna's cousin, Baapuxti) there with me. The cast and crew were a place of refuge for me, as were Mo and Birdie. And I always had my family praying for me back home. Also, it was really important for me to place my hands on the ground every day before and after filming, which helped me get where I needed to be and helped me get out of it, too.
And Birdie taught you to speak Crow, right?
Yeah, she's incredible. She's an award-winning beader, a storyteller, and a wisdom keeper. She's your auntie—you know what I'm saying? She was there with me every second and brought so much life to everything we did. Learning to speak Crow was a very special process, because Native languages are not as intact as they used to be because of assimilation. So to be able to speak the majority of our dialogue in this beautiful Native language and knowing that so many elders and children are going to hear their language spoken on TV is so important to me. It was such an honor to learn from Birdie, and I hope we did her and her family proud with their language.
Looking back, is there a certain scene from season 1 that sticks with you?
There's one scene I will remember for the rest of my life. In episode 2, Teonna is on the cafeteria table and the nuns are swarming her. We did that scene a lot, and it was really hard. At one point it felt like I was rolling with all the nuns on top of me for three minutes straight. They yelled cut, and all I heard was Leenah screaming, "Get off of her! Get off of her!" in the back. The nuns were already off of me, but in that moment, we were experiencing trauma in real time. I felt like I blacked out. The next thing I know, Leenah is right beside me holding my hand and helping me up. I was like, "Damn, this is my sister." I was so happy to have her with me through that process, because I don't think I could have done it without her. That was a really hard day for both of us. Afterward, we just sat together and cried.
But on the flip side, there were so many great moments, too. We would play on the swings every day—Leenah, the extras, even Sebastian Roché (who plays Catholic priest Father Renaud). We would just goof around and play tag. So even though we're moving through these really hard moments and bringing all this energy to the surface, we still found these moments to be children again. That was very important for everyone.
What was it like to collaborate with Taylor Sheridan on this character?
Taylor is incredible. When it came to being on set, there were some things blocking-wise that needed to be tweaked, which Michael Spears (who plays Teonna's dad, Runs His Horse), Leenah, and I voiced a lot. I know Mo and Birdie had a lot of say as the cultural advisors as well. We just wanted to make sure it all felt very honest.
For example, there's one scene in episode 8 where Pete, Teonna's dad, and Teonna all run out, and they had Teonna running out last, so she was in the back. But then I realized Teonna wouldn't be last; she's hurt, she's tired, she's been alone for weeks. She would be in the middle, and they'd be protecting her. I brought this up, and it got changed right on the spot. Everyone was so open to these suggestions, which was really nice.
What do you think lies ahead for Teonna in season 2, especially as part of the larger Yellowstone universe?
In episode 8, we finally got to see Teonna be a kid for once. I really want to see more of her feeling safe enough to be a child in season 2. I know the show is set in the 1900s so it's unlikely that that's going to be the case, because it's unlikely still now in 2023. But I want her to find some peace and fall in love with herself.
What do you hope viewers take away from watching Teonna's journey?
I hope viewers feel compelled to educate themselves about what has actually happened to the people of Turtle Island. I think when someone is genuinely curious about an issue rather than forced to learn about it, they gain more insight and have more compassion. On a grander scale, I hope this gives the world the opportunity to speak more widely about what has happened to Native peoples, because this is so widespread. I hope Teonna's story helps open up more conversations about it.
This interview has been edited and condensed for clarity.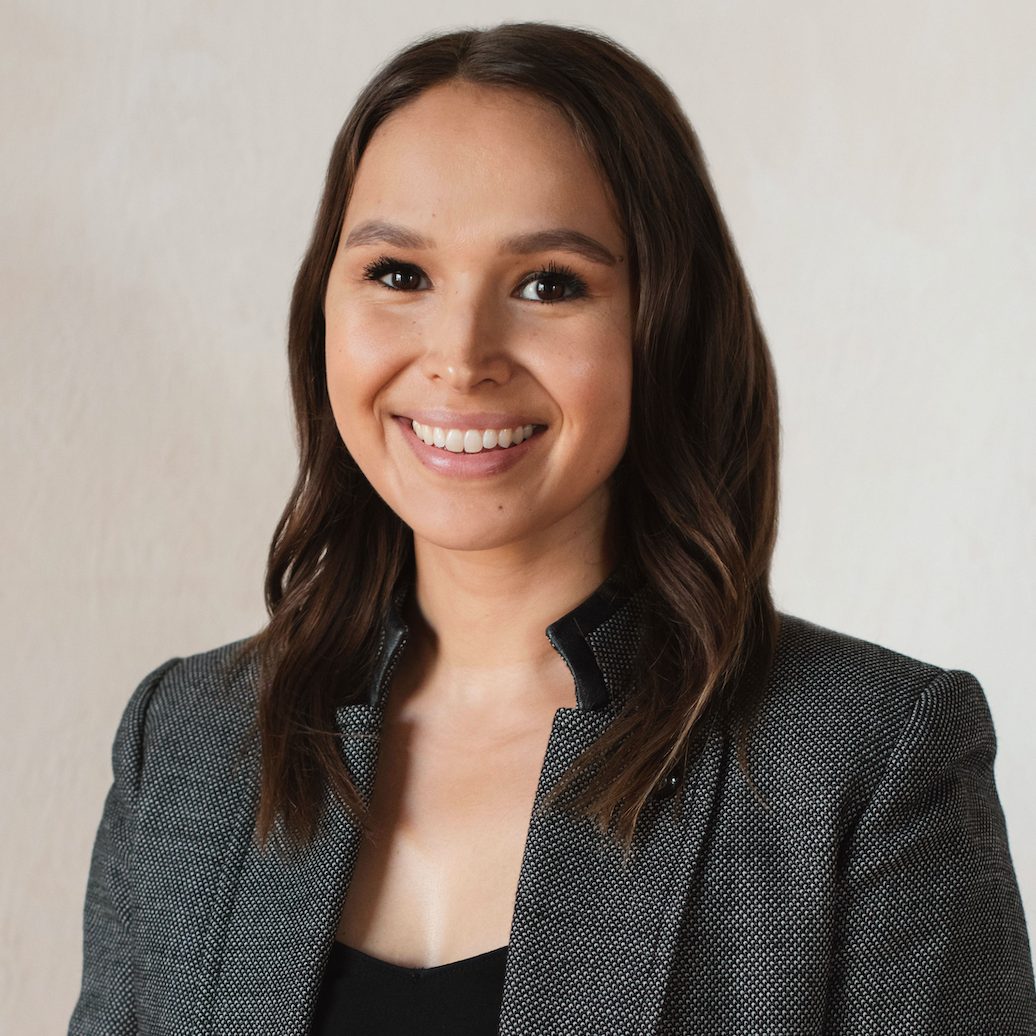 An Alaska Native Tlingit tribal member, Kate Nelson is an award-winning writer and editor living in Minneapolis.