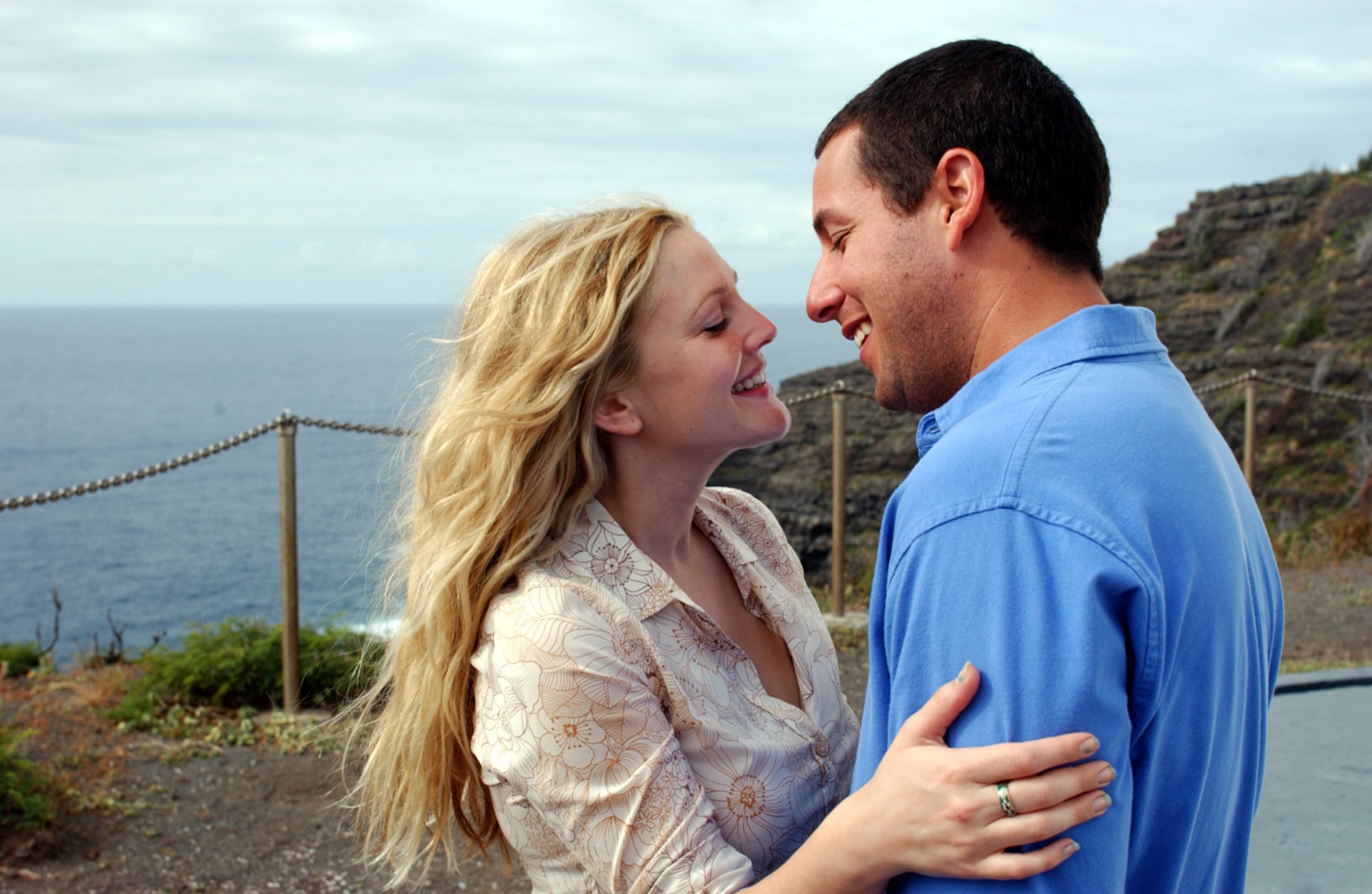 Drew Barrymore shared some very exciting news on the Feb. 23 episode of her talk show, "The Drew Barrymore Show," during which she revealed that she and longtime collaborator Adam Sandler are looking to do another movie together.
During the episode, Barrymore talked to her cohost Ross Matthews about how Tom Hanks and Robin Wright — who starred together in "Forrest Gump" — are teaming up for a new film together. Matthews said, "And I love when people we love in movies like reteam for a movie. So, I'm gonna ask you on behalf of everyone, you and Adam Sandler, are we doing another one?"
Barrymore confessed, "We are definitely talking about it. For sure." Matthews called it "breaking news."
"There's actual conversations happening?" he asked. "There's conversations to find the thing," Barrymore confirmed. "We're always, I think it's very script story specific, and yeah, we're actively seeking the right thing. I'll just leave it at that."
Does @DrewBarrymore have another movie with @AdamSandler in the works?! pic.twitter.com/AuZkgooMoE

— The Drew Barrymore Show (@DrewBarrymoreTV) February 23, 2023
Barrymore and Sandler first teamed up as a romantic duo in 1998's "The Wedding Singer." The movie remains a classic and is a highlight in both their filmographies. In 2004, they brought the magic back for "50 First Dates," and 10 years later, they joined forces once again for another movie called "Blended," starring as two single parents who fall in love.
Barrymore probably doesn't get enough credit for being a rom-com queen. In addition to her movies with Sandler, her classic romance flicks also include "Never Been Kissed," "Fever Pitch," the Cinderella-remix "Ever After," and the underrated musical treat "Music & Lyrics." She also appeared in the ensemble romance "He's Just Not That Into You."
Barrymore has taken an indefinite hiatus from acting since her talk show premiered in 2020 (which is well-deserved since she started acting at 5 years old), but a Sandler-Barrymore rom-com would be the perfect way for her to come back into the game.
Meanwhile, Sandler has continued to mix up his filmography. He got rave reviews for his performance in 2019's "Uncut Gems," and even got a SAG Award nomination for starring in 2022's "Hustle." But he's also continued to mix in sillier comedy films, like 2020's "Hubie Halloween." Sandler continues to be one of Netflix's biggest stars, so we wouldn't be shocked if he and Barrymore find a reason to reunite for the streamer.
Rom-com pairs teaming up for more movies together is rare nowadays, but the practice has a long legacy. Hanks and Meg Ryan famously appeared together in both 1993's "Sleepless in Seattle" and 1998's "You've Got Mail"; Julia Roberts and Richard Gere did both 1990's "Pretty Woman" and 1999's "Runaway Bride" together; Emma Stone and Ryan Gosling have played love interests three times: in 2011's "Crazy Stupid Love," 2013's "Gangster Squad," and 2016's "La La Land"; and Sandler is playing Jennifer Aniston's husband once again in Netflix's "Murder Mystery 2" this March.
If Barrymore and Sandler team up for a fourth go-around, we'll be first in line.