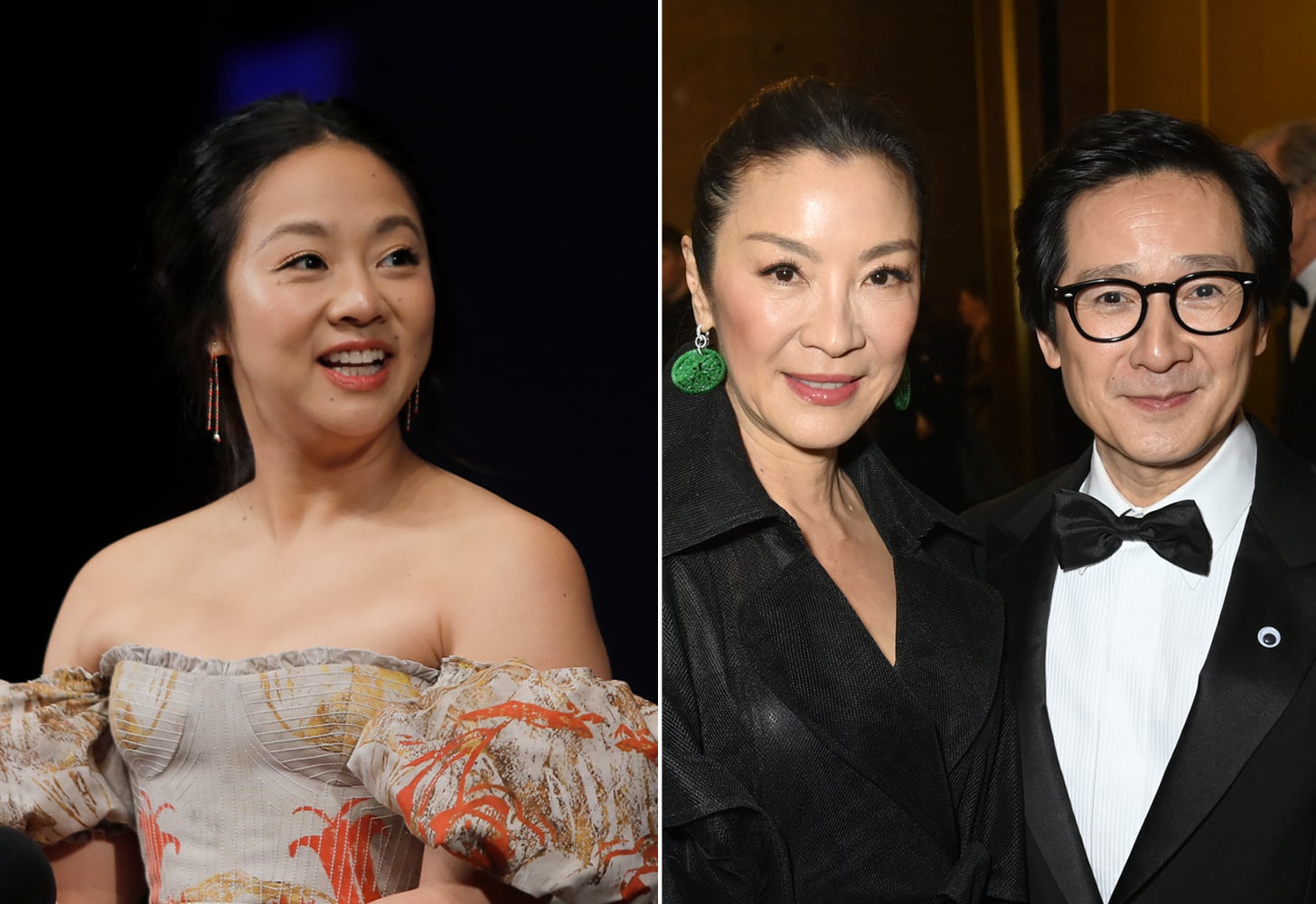 Stephanie Hsu, Michelle Yeoh, and Ke Huy Quan all worked together on "Everything Everywhere All at Once," and it seems like working on the film was a life-changing experience for Hsu in more ways than one. In a Feb. 22 interview with Variety, the actor opened up about how working with legends like Yeoh and Quan reframed her perspective on fame and time itself.
"I think sometimes our industry makes it feel like once you go, you can't stop and it's some sort of a momentum climb," Hsu told the outlet when asked about what she learned from her costars. "I think it's important to remember that life, if you're lucky, is long. Artistic careers need ebbs and flow to evolve into the next chapter of yourself. It's not meant to be a rat race."
She also gave a special shout-out to Quan, who made his comeback in "Everything Everywhere All at Once," proving her point about acting careers naturally existing in a constant state of flux. "Time is not linear, and love is infinite," Hsu said. "Ke [Huy Quan] came back because his love for this was so big that he could not hold it anymore."
Quan himself reflected on the unpredictable nature of his career renaissance in his acceptance speech for best supporting actor at the 2023 Golden Globes. "As I grew older, I started to wonder if that was it, if that was just luck. For so many years, I was afraid I had nothing more to offer," he said. "No matter what I did, I would never surpass what I achieved as a kid. Thankfully, more than 30 years later, two guys thought of me," he added, referring to "Everything Everywhere All at Once" directors Dan Kwan and Daniel Scheinert.
Yeoh echoed his sentiments in her own Golden Globes acceptance speech for best actress in a musical or comedy film. "I probably was at a time where I thought, 'Well, hey, come on, girl, you had a really, really good run. You worked with some of the best people — Steven Spielberg, James Cameron, Danny Boyle — and so, it's good, it's all good,'" she said. "Then along came the best gift: 'Everything Everywhere All at Once.'"
Yeoh, Quan, and Hsu are all nominated — for best actress, best supporting actor, and best supporting actress, respectively — at the 2023 Oscars. "Everything Everywhere All at Once" is also up for best picture at the March 12 show.