SPELL
ON BLU-RAY™ & DVD JANUARY 12
AVAILABLE NOW ON DIGITAL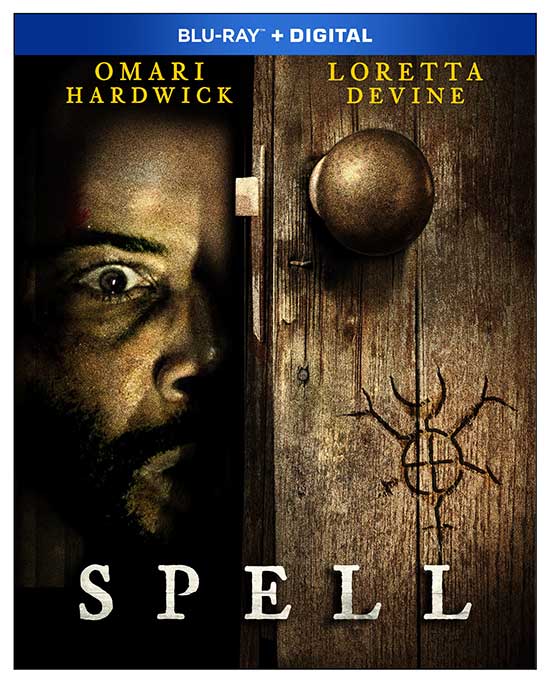 Omari Hardwick ("Power," Sorry to Bother You), Loretta Devine ("Black-ish," Crash) and John Beasley (The Sum of All Fears, The Immortal Life of Henrietta Lacks) star in the terrifying thriller SPELL. The film arrives on Blu-ray & DVD January 12, 2021 from Paramount Home Entertainment.
The Blu-ray includes the following bonus content:
Deleted Scenes
The Nightmare Spell
Rootwork: Conjuring Spell
The Art of Hoodoo
SYNOPSIS | While flying to his father's funeral in rural Appalachia, an intense storm causes Marquis (Omari Hardwick) to lose control of the plane carrying him and his family. He awakens wounded, alone and trapped in Ms. Eloise's (Loretta Devine) attic, who claims she can nurse him back to health with the Boogity, a Hoodoo figure she has made from his blood and skin. Unable to call for help, Marquis desperately tries to outwit and break free from her dark magic and save his family from a sinister ritual before the rise of the blood moon.
DIRECTED BY | Mark Tonderai
SCREENPLAY BY | Kurt Wimmer
STARRING | Omari Hardwick, Loretta Devine, John Beasley
Runtime | 91 Minutes
Rating | R – violence, disturbing/bloody images, and language
#WatchSpell