So, you're in the market for painting your strands. Nothing drastic. Just something rich, beautiful and thoroughly autumnal. You could start by making your way through your favourite winter drinks menu. Maple latte, hot chocolate and pumpkin spice have been pegged to take off. But, elsewhere we've spotted a trend that's got us dialling our salon, stat.
You might already be wearing it – on your specs, your shirt buttons, your slip skirt, or even, on your nails. Tortoiseshell. It's the new neutral taking over from leopard print (someone let Realisation Par know). It makes sense, the abstract tangle of deep chocolate and rich espresso, shot across with caramel, amber, mahogany and bronze has autumn written all over it. And the high gloss lacquered finish really helps to seal the deal.
So how does this apply to hair? It's simple, keep the colour scheme and the speckled swooshes of colour and combine it with a balayage highlighting technique, which (handily) already involves sweeping delicate highlights and lowlights through hair to create the same marbled effect.
The main difference is the colour palette. To get it right, keep the tones warm (russet, amber and mahogany undertones work beautifully), rather than the more traditional golden or champagne highlights. As for where to apply it, have a chat with your colourist. You could stick to a halo just around the edges.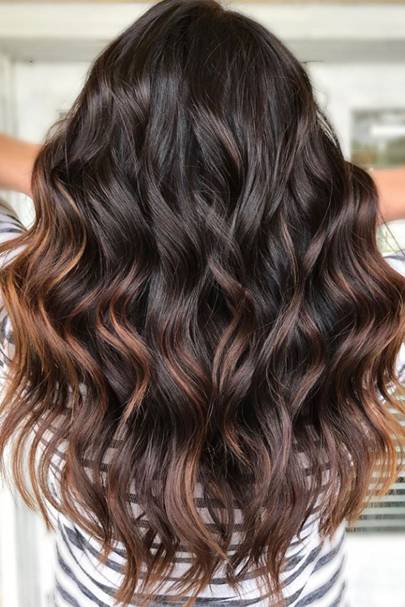 You could scatter multi-tonal sweeps of colour throughout the mid-sections.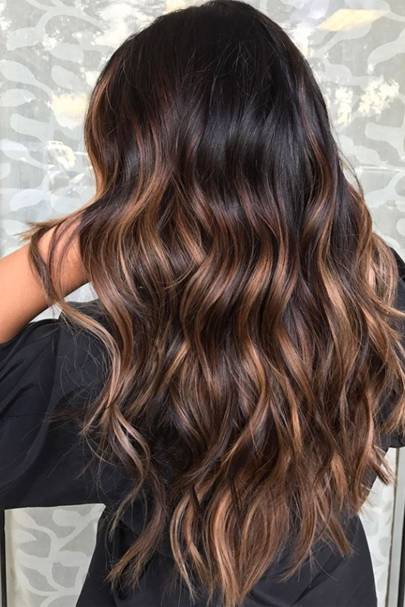 Or you could concentrate the lighter shots of colour around the front sections framing your face.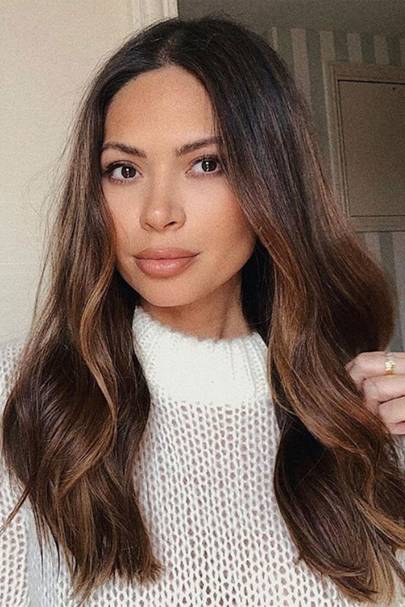 The technique works beautifully on curly, wavy and straight textured hair.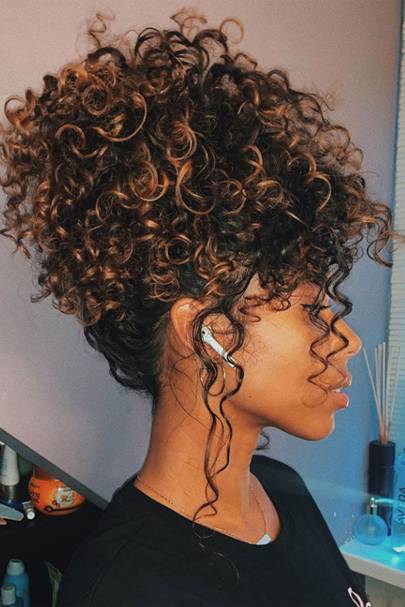 The final step that sets tortoiseshell hair apart is the healthy high-gleam glazed finish, so keep it up at home with a gloss treatment to lock in shine. Try ColorWOW's Pop & Lock Shellac Gloss (£19), Rita Hazan True Colour Ultimate Shine Gloss in Clear (£21), Redken's spray-on Shine Flash Glistening Mist (£18.50) or Josh Wood Colour's tinted Caramel Gloss to boost both colour and shine (£19).
Here's 8 ways to wear the tortoiseshell trend…