On the Radar — The leaves are turning orange, gold and red, the wind is blowing cold, and the sun is falling from the sky. As autumn takes hold, we've got five suitably atmospheric books to get you through the lengthening nights. We'll start with a novel that actually has a crime fiction author as one of its protagonists as Josephine Tey does a little sleuthing in Sorry for the Dead, and we'll finish things off with a fiendish new crime novel all the way from India. There's plenty in between, so read on…
Sign up for the CFL weekly newsletter here.
Sorry for the Dead by Nicola Upson
Memories, both happy and sad, are at the heart of Nicola Upson's eighth book in the Josephine Tey series, which combines murder mystery with a touching exploration of love and grief and is out on 7 November. Back in summer, 1915, a young girl was violently murdered at Charleston Farmhouse on the Sussex Downs. Many years later, Josephine returns to the property and remembers the two women she lodged with while working as a teacher during World War I. As past and present collide, she is forced to reevaluate her recollections of those dark days. Read our review here of Nine Lessons, the seventh book in the series.
Pre-order now on Amazon
Crime Fiction: A Reader's Guide by Barry Forshaw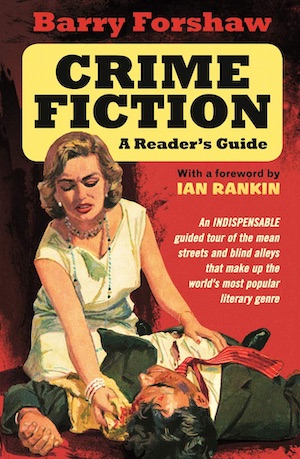 If you love crime fiction, then this could be the perfect non-fiction book to add to your shelf, and with Christmas in mind it looks eminently giftacious as well. Expanding on his Rough Guide to Crime Fiction, Barry Forshaw details the biggest and best crime authors along with their books, plus some less well known gems that he reckons you should be reading. Golden age, historical, cosy, domestic noir, espionage… you name it, the UK's foremost crime fiction expert has it covered. Crime Fiction: A Reader's Guide arrives on 7 November in the UK and 21 November in the US. Have a look at Barry's top five domestic noir novels here.
Pre-order now on Amazon
The Flood by Kristina Ohlsson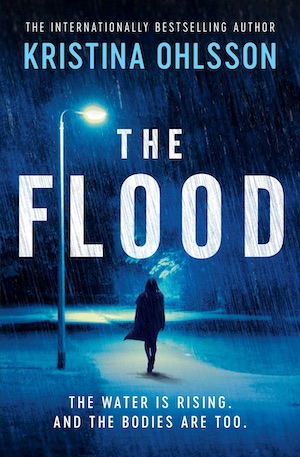 The body of a man is found in front of his fireplace. He has a bullet hole in his chest and he's wearing his daughter's wedding ring. His nearest relative is his brother, but the funeral director can't locate him. Meanwhile, a woman is fighting to protect herself and her children from her ever-more-violent husband. So we have three seemingly unrelated narrative threads, but as police detectives Frederika Bergman and Alex Recht investigate, they find a connection between the three that throws a whole new light on things. And if that's not enough to contend with, someone is leaving taunting messages for the pair. The latest from Swedish author Kristina Ohlsson arrives on 31 October. For more Scandinavian crime fiction click here.
Pre-order now on Amazon
Bad Seed by Jessica Eames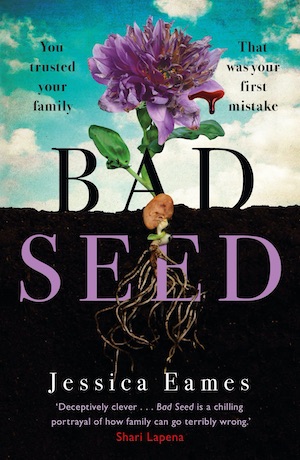 We love a bit of domestic noir here on Crime Fiction Lover and there's a brand new slice about to be served up on 31 October. Nicola is a widow who's finally getting her life back on track. She's got a new bloke, a new home and a job that keeps the wolf from the door. She's even getting along with her daughter, Sarah. But that rose-tinted existence is about to dissolve into a world of panic and mistrust. Because when Nicola receives an anonymous note, she knows she's been rumbled. Her secret is out and it is going to get messy in this tale told from the perspectives of three women in the same family. There are more women with secrets in Spare Room by Dreda Say Mitchell,
Pre-order now on Amazon
The Hawa Mahal Murders by NJ Kulkarni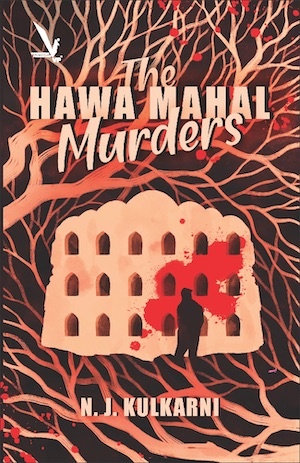 NJ Kulkarni is an Indian journalist who has worked all over India and abroad, and has now written a fascinating crime fiction debut. The real Hawa Mahal is a fantastic palace in Jaipur, but in this story its Mumbai namesake has a more sordid story to tell. An imitation of the original building, this Hawa Mahal is said to be cursed and the facts seem to bear that out as a series of murders take place in its environs. Jai, a young policeman, is trying to catch the killer. The trouble is, one of the chief suspects is the son of a government minister, and his colleagues and superiors would rather frame an innocent man than speak truth to power. There's plenty more to this layered story…
Buy now on Amazon
Read about last week's new crime novels here.