Cody Simpsonmay be comfortable with Kaitlynn Carter, but it's safe to say he doesn't see himself hanging out with her and Miley Cyrus anytime soon. 
The star broaches this subject and more in a rather revealing interview with the Kyle & Jackie O Show following his win on The Masked Singer. And while the hosts are interested in his win on the competition show, there is far more interest in his relationship with the singer, who previously dated Kaitlynn.
At one point, the interviewer asks, "You wouldn't dare offer…" He trails off, making some sort of insinuation, before Cody responds, "Hell no! It's not like that at all."
In fact, Cody insists he's "very romantic", something that he claims Miley's never been able to "experience" before in any of her relationships. One example he offers is the acoustic song he wrote for her while she was in the hospital. "I'd like to be the best boyfriend I could possibly be," he shares.
That slight dig at her exes lack of romance didn't go unnoticed. In fact, over the weekend, Miley hinted that her exes were all "evil" in an Instagram Live with Cody. "I always thought I had to be gay because I just thought, like, all guys were evil, but it's not true,"she claimed. "There are good people out there that just happen to have dicks. I've only ever met one…and he's on this Live."
However, it appears that her ex Liam Hemsworth is truly unbothered by all of this. 
He's well on his way to closing this chapter on his life, something he began doing when he filed for divorce exactly two months ago. Moreover, he was recently spotted getting cozy with Dynasty actress, Maddison Brown. 
And even though the Hunger Games actor and the pop star amicably broke up, a source tells E! News, Liam "doesn't have a reaction or plan on engaging with Miley" at this time. He "has moved on," the insider adds.
Additionally, the source shares that Miley's latest romances and very public persona don't bother Liam, who hasn't been "seeking out updates on her and what she's gotten up to. He doesn't want to hear about it and usually doesn't."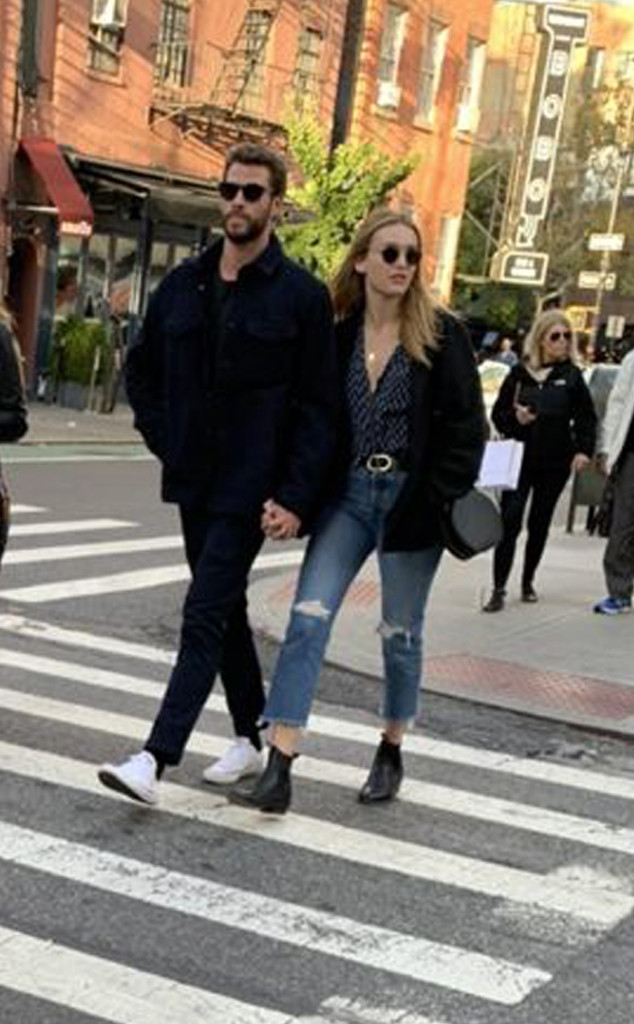 "Nothing is really a surprise at this point," the insider continued. "He's leaving it all in the past and is in a different place now. He is busy on set and working. That's his focus now and what he is going to keep doing."
As of late, the 29-year-old star has been hard at work, shooting for his upcoming TV series role in Dodge & Miles. Plus, he's been preoccupied with his own blossoming romance with Brown to pay attention to Miley's relationship with the 22-year-old Australian singer.
A week and a half ago, Liam and Maddison showed off some major PDA while they enjoyed a romantic stroll in New York City. The Hunger Games actor was spotted kissing the Dynasty actress and giving her a warm embrace during their date night.
A day before that, the two were seen walking hand-in-hand through the West Village, before grabbing a bite at the Sant Ambroeus coffee bar. "It didn't look like a first date," an eyewitness shared with E! News at the time. "They held hands and walked very close to each other. Liam led her around and she had a big smile on her face. They were having fun together and seemed very close."
It's unclear how serious Liam's romance is with Maddison, but one thing is clear, his relationship with Miley is over for good.