Katarina Johnson-Thompson and Dina Asher Smith are officially our new sporting idols and let's get real, our new ab idols after they both took gold at the Athletic World Championships in Doha this week.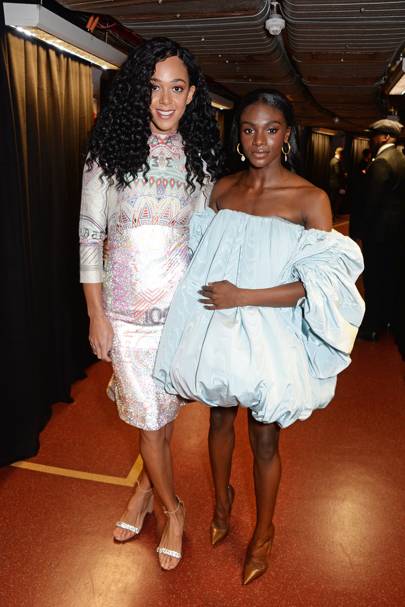 The two new queens of British Sport became – respectively – only the seventh and eighth British women ever to hold Athletics World Championship titles as Dina Asher Smith won gold for the 200metres sprint and Katerina Johnson-Thompson took home the title in the Heptathlon.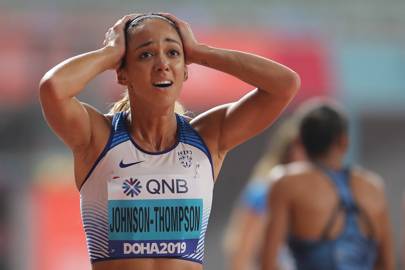 Both did it like the queens they are by smashing National Records in the process and in the case of Katerina, banishing many demons after a number of setbacks on the world stage. After losing out on medals in previous World Championships and the Olympics, her record-breaking victory represents an inspiring story of triumph over lessons learned by disappointment. After losing out at the 2016 Olympics, Katerina said she had, "not enjoyed anything in the past two years," and later uprooted her life from her homeland of Liverpool to the south of France to train and re-adjust her mindset.
Following her monumental win, Katarina powerfully said, ""The low moments have helped me come back and look at myself. This has been my dream. It has been such a long road. I am just happy that I'm coming into my best in these two big years. I just want more." We can all take a lesson from Katarina's change of mind set.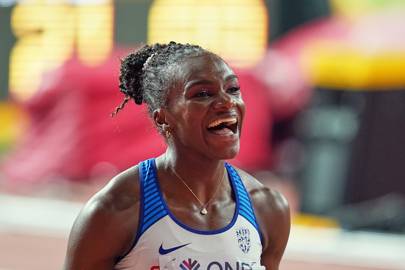 Meanwhile Dina's rise to the world stage has been equally impressive. After completing a History degree – no less – Dina left her history books behind and after becoming a double European sprint champion in 2013 she's just carried on running. Medals, appearances on the Paris Fashion Week Runway for Off-White and an inclusion on the Forbes 30 Under 30 list all acted as side-lines to her extreme training regime. After taking her World Championship title, Dina talked about the power of the mind, "I don't know what to say, there's a difference between thinking you can do it and actually doing it," she said.
If they couldn't get any more inspirational they did it ALL in some serious beauty looks. After winning Dina posted on Instagram, "and can we pls appreciate this close up shot of the eyeshadow. Very proud of the colour I mixed up LMAO." What a skilled human.
In a world of turmoil, we need idols like this who base their success on hard work, sacrifice, determination and above all true grit. Let's all take a moment to celebrate and be inspired by these two incredibly empowering women who represent you can do anything when you push yourself, change your mindset and get those eyes on your prize. And, BRB I am totally off to the gym, STAT.