Ready to binge on something eccentric and different from Belgium… other than chocolate, that is? From 11pm on Sunday 29 September you'll have that opportunity as Channel 4's foreign crime streaming service Walter Presents launches Hotel Beau Séjour. This high concept programme brings together crime drama and ghost story in the gritty, grey setting of a Belgian village in winter.
There she lies, Kato Hoeven, her eyes open but clouded over just like a… but suddenly they clear, she twitches, there's a quickening, she blinks, breathes and sits up. Disorientated, Kato stands and surveys her surroundings. A cold, grey room, in the middle of refurbishment, with plastic sheeting hanging over the doorways. She pulls back the translucent film to peer into the bathroom and is shocked to see her own dead body, lying in the bathtub.
Suddenly, there's a noise at the door. Someone's trying to get in. Congealed blood stuck to her face and hands, she climbs out of the window and runs off into the cold dawn.
It's chilling stuff, and grows even more mysterious when she encounters a woman on a horse, who totally ignores her cries for help. People can no longer see Kato. Not her mother, nor her step-father or boyfriend. Soon she's going to find out why. Kato, you see, is dead, and through this intriguing 10-episode series she'll take part in the investigation of her own murder.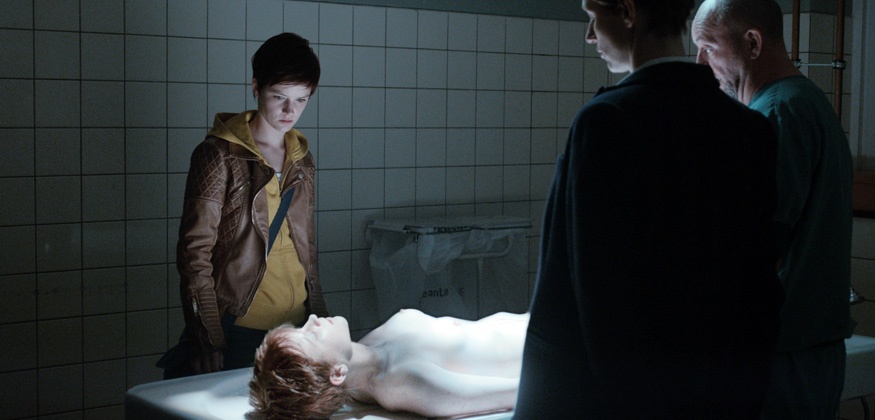 The part of our teenage heroine Kato is played by Lynn Van Royen, winning Best Actress at the Monte Carlo TV Festival for it. She was actually in her 20s and pregnant when the show as made in 2016. Series one also went on to win Best Show at the Series Mania festival in France. When aired in Belgium in January 2017, the series had viewing figures of over 1.5 million, which is a huge proportion of the domestic audience there.
With no memory of events leading up to her death, Kato wanders around the village and eventually discovers that certain people can see her. Through them she's gradually able to find out what happened and to influence the solving of her own murder. There are local and federal cops on the case, but they seem clueless. Her father is one of the five people she can communicate with but, an alcoholic, everyone thinks he's hallucinating.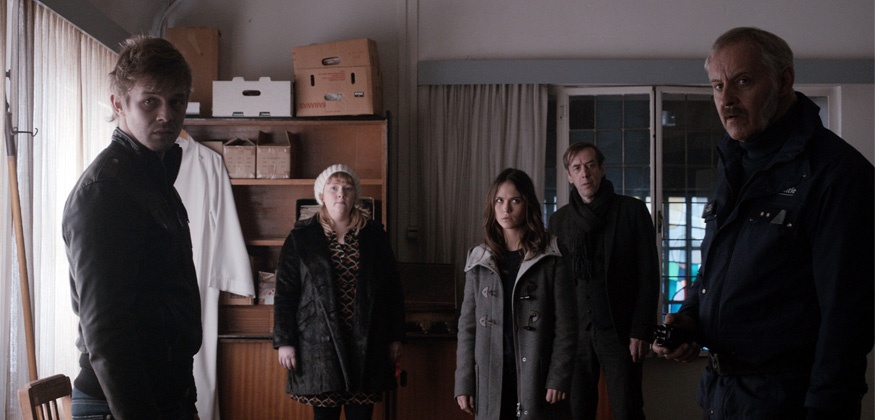 A drugs ring is operating in the area, and they could be involved. Perhaps it was a crime of passion. Or maybe Kato stumbled onto a one villager's deadly secret. There are plenty of angles in Hotel Beau Séjour, which was created by Nathalie Basteyns and Kaat Beels. Ten years before the show was made, Nathalie Basteyns' father stayed at a Hotel Beau Séjour and the programme was inspired by this and the exploits of Belgian serial killer Marc Dutroux.
A second series has been made, with a similar premise but an entirely new set of characters and a new case. After episode one of this series has aired on Channel 4, you'll be able to watch the box set on Walter Presents. The show is in Flemish with English subtitles.
For more Belgian crime, click here. For more stories with dead narrators, click here.