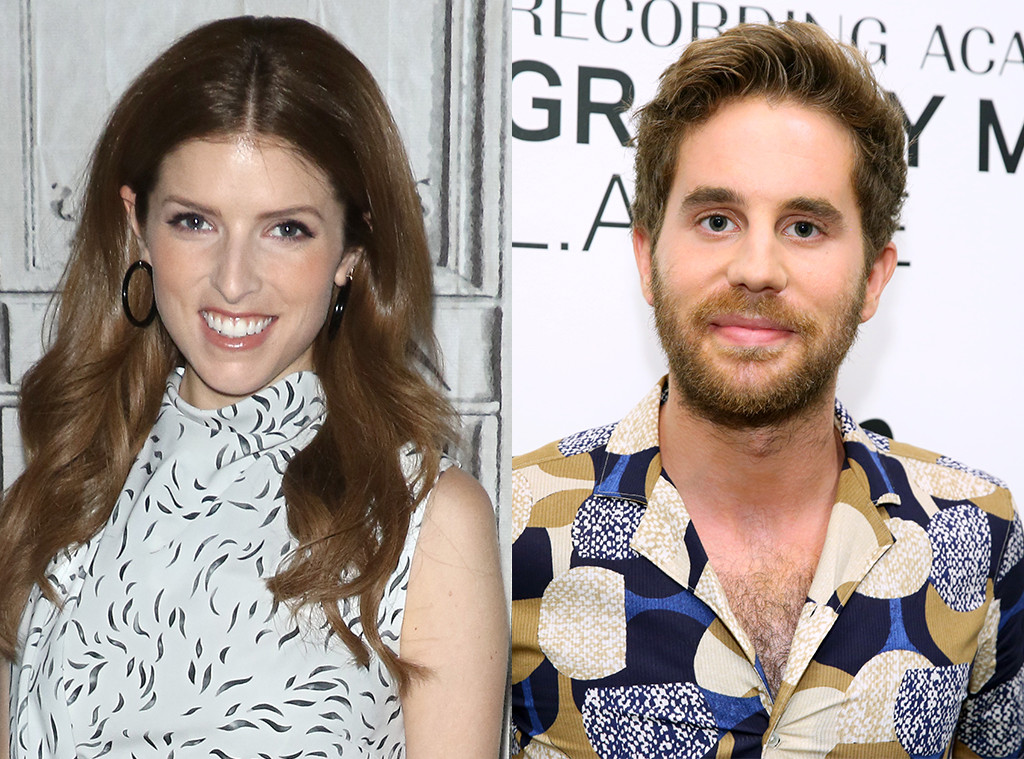 Jim Spellman/Getty Images, Rebecca Sapp/WireImage
Aca-reunion!
In case anyone is wondering how Anna Kendrick is doing after seeing Ben Platt in concert last night, the answer is, she's a blubbering mess.
The actress, along with fellow Pitch Perfect alum Brittany Snow, attended Tony-winner Ben Platt's concert at Radio City Music Hall on Sunday night in New York City, and her Instagram about the event is going to have any Pitch Perfect fan with a soul in an emotional tizzy.
"Our baby is a superstar," Kendrick started off her post, which was a selfie of her and Platt followed by a shot of him during the show. "I didn't even make it through the first song without WEEPING."
Then, she told a story about the Pitch Perfect early years. "2011, Table read for the first Pitch Perfect. After we finish, I make a dumb joke about how if there were a bunch of sequels (little did I know) there would be that one character that stayed on even when the rest of the cast wasn't doing them anymore," she wrote.
"I said, 'Well the *character* would be Benji… but Ben is never gonna do it because that kid is gonna be a f*cking superstar,'" Kendrick continued in her praise of her pal. "At this point, I hadn't even heard him sing yet. And now, Ben is just fulfilling his destiny as the person who is too talented, too hard working, too joyful, too full of light to not become one of the most exciting and true artists on the damn planet. I'm so proud to know him and happy to have spent such a magical night watching him OWN Radio City Music Hall."
The post made Platt equally emotional. "THIS IS UNBELIEVABLY TRIGGERING. I love you," Platt quipped.
Snow also sung her praises for Platt on her Instagram story.
Posting videos from the concert, Snow said, "@bensplatt is the truest definition of these two things: 1) good things happen to good people. (like the most good of people) 2) if you are truly good at what you do and you are truly authentic in who you are…you are magical." Guess they liked the concert!
Platt played the ever-lovable, magic-obsessed Benji in the Kendrick-led musical franchise, which released its first installment back in 2012. His star has since risen to new heights, having won a Tony Award for his performance in Broadway's Dear Evan Hansen and playing the starring role in Ryan Murphy's first Netflix series, The Politician, which dropped on Friday. On top of his already busy schedule, Platt released his first solo album, Sing to Me Instead, on March 29, which served as his set during his show at Radio City.
One could assume that Kendrick and Snow's review of his show would be that it was… pitch perfect.
Don't miss E! News every weeknight at 7, only on E!