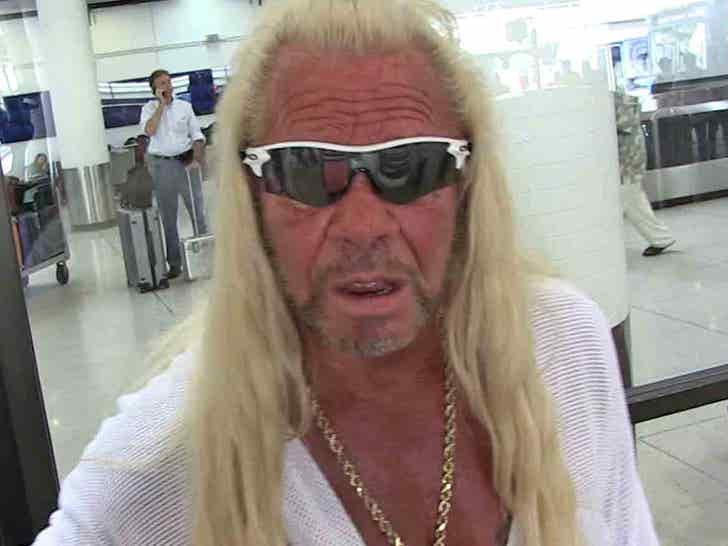 TMZ.com
Dog The Bounty Hunter believes his weekend hospitalization was caused from a broken heart suffered from the death of his wife, Beth.
Dog described the sensation as an intense pain in the center of his chest — a feeling like he'd just run 3 or 4 miles — even though he only did a simple workout. He told FOX31 Denver he could barely breathe and knew something had to be done quickly … so his assistant took him to get help.
Halfway through the interview, Dog breaks down a little bit, saying he believes the leading factor behind his chest pain was that he'd suffered a broken heart.
Dog's wife Beth died in June after a long and hard-fought battle with cancer. Beth will be heavily featured in the upcoming series "Dog's Most Wanted" on WGN America. The show was shot right up until her death and profiles her battle with cancer.