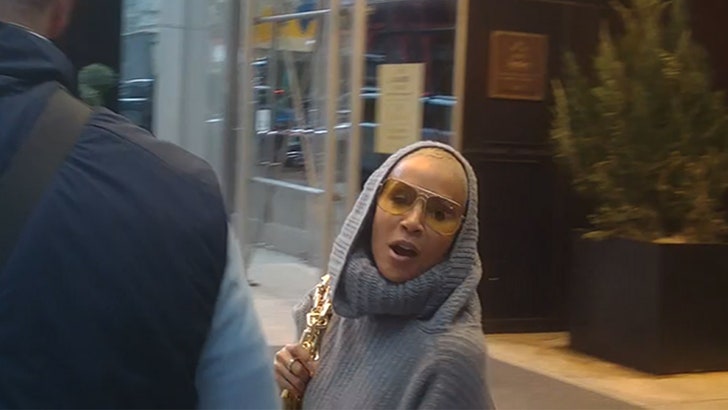 SplashNews.com
The actress put her foot down yet again on the gossip in NYC on Wednesday — not long after she told us she and her hubby planned on suing. In response to being asked if the Will and Duane chatter was baloney … she simply said, "Absolutely" … reiterating her initial denial.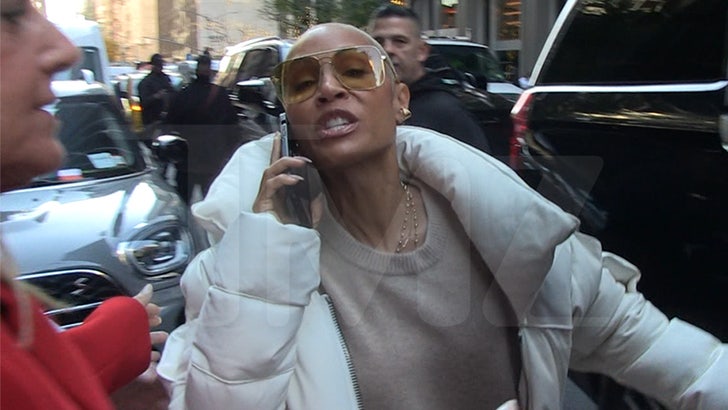 TMZ.com
However, when the photog here asks a follow-up — namely, whether she's seen Will with any man (obviously meaning in a sexual nature) … JPS emphatically shoots that down as well.
Check out what she has to say … sounds like she's never seen anything like that with her own two eyes — and you can tell me she means it by the repetition here.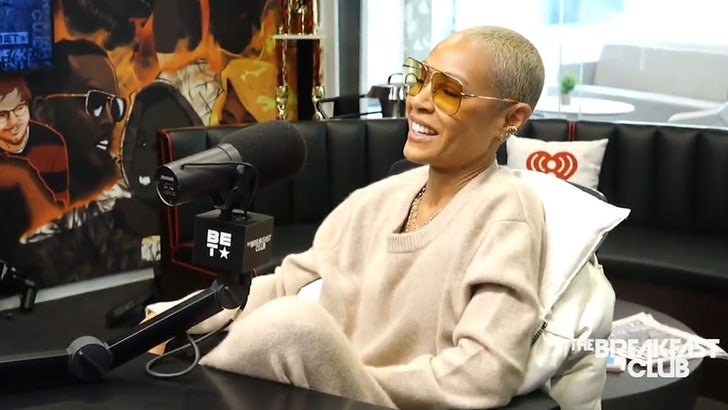 The Breakfast Club
Of course, her being firm echoes what she told us Wednesday as well … namely, that the Smiths would be taking legal action against Brother Bilaal — and possibly others — for floating the unsubstantiated story that explicitly mentioned gay sex.
BTW, Jada elaborated on all this on "The Breakfast Club" Wednesday — further pointing to the possibility of this landing in court as her family's next step.
Will Smith will WISH this interview NEVER happened! This is one of the closest people to Will aside from Jada to sit down and tell all about him. From meeting Jada, Tupac, Will's sexuality and manhood size, he KNOWS and TELLS it ALL‼️@bopulent

You can watch this FULL interview… pic.twitter.com/uSjwqB2j8V

— Tasha K | UNWINEWITHTASHAK (@unwinewithtasha) November 14, 2023
@unwinewithtasha
You'll recall, Brother Bilaal — a man who says he's Will's former assistant/friend — said earlier this week he once walked in on Will bent over a couch in Duane's dressing room, with the 2 having anal sex.
A rep for Will told us, "This story is completely fabricated and the claim is unequivocally false" … and sources told us Duane had no plans to publicly respond to Bilaal's claim — 'cause the allegations are so ridiculous.