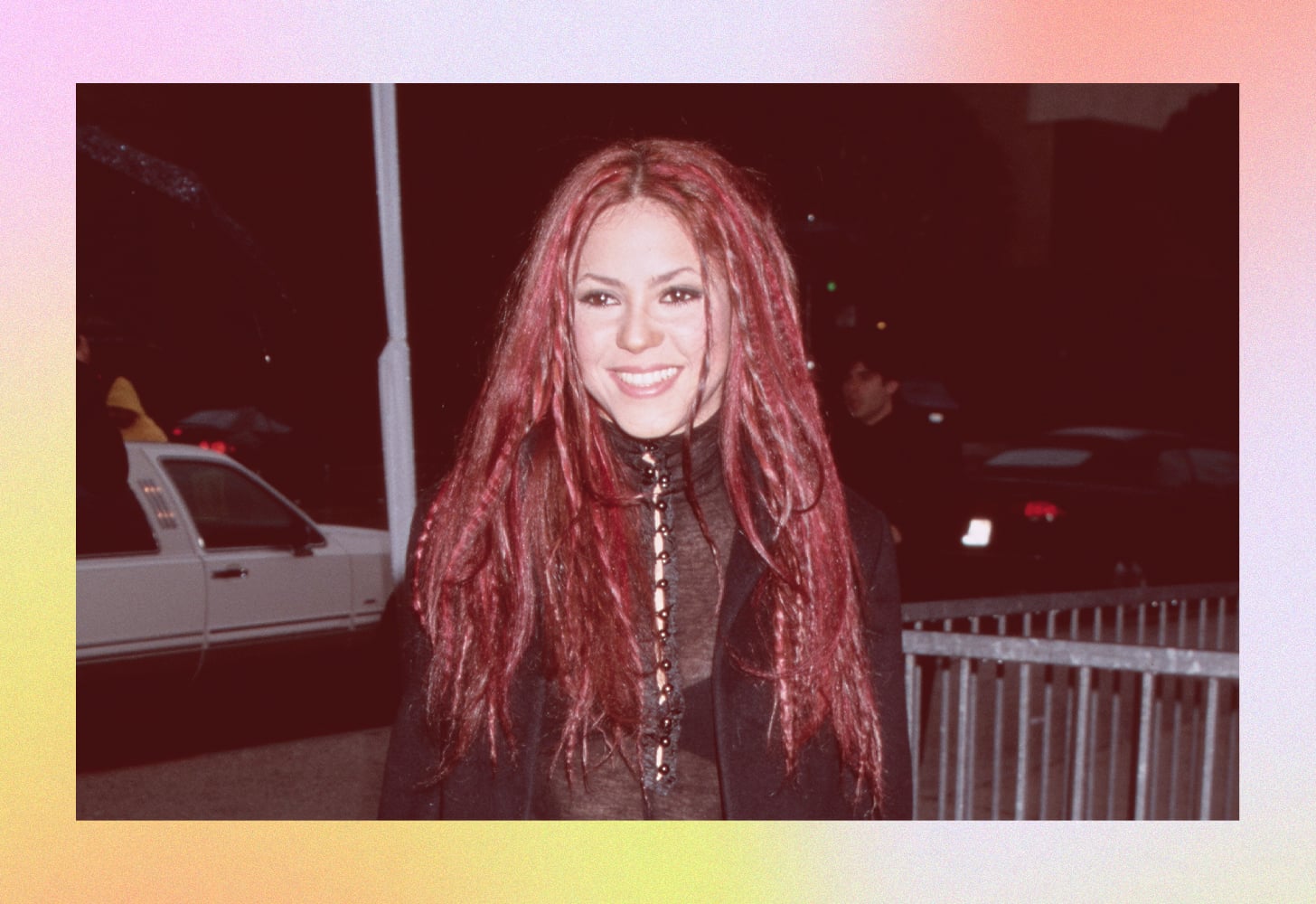 Colombian singer Shakira is often referred to as the queen of Latin music. She's credited as the pioneer who extended the global reach of Latin music singers. Since her breakup with ex Gerald Piqué in June 2022, Shakira has become an ever-stronger artist, releasing several hits, including "Monotonía" and her history-making diss track "Bzrp Music Sessions, Vol. 53." Shakira has also received a number of accolades and is nominated for several Latin Grammy Awards this year.
There's no denying that 2023 became the year of Shakira. Through this collection of stories, we are honoring Shakira's current success, where she started, and the impact she continues to have on the Latine community.
In the ever-evolving landscape of Latin music, Shakira's rise to global stardom is legendary. While many may know her for her signature belly-dancing moves and chart-topping English hits such as "Hips Don't Lie," it is important to explore the early chapters of her career and how she has captivated the hearts of fans beyond her native Colombia through the world of rock en español.
Shakira Isabel Mebarak Ripoll, professionally known as just Shakira, is a Colombian-born singer-songwriter of Spanish and Lebanese descent. Her first two studio albums, "Magia" and "Peligro," were released in Colombia in 1991 and 1993. Both albums had low sales and were deemed commercial failures.
But that didn't stop Shakira. A pivotal moment in her career came in 1995 with the release of her groundbreaking third album, "Pies Descalzos." The 11-track album, which translates to "bare feet," was cowritten by Shakira, showcasing her immense talent while simultaneously laying down the foundation for her future success.
I was introduced to Shakira's music through two older cousins, Delmis and Maricela, and I can vividly recall the impact that "Pies Descalzos" had on them. Even at a young age, I recognized the album's significance; it filled a void for those in search of an alternative from the prevalent "fresa" (overly polished and posh) mainstream pop music of the time.
Her edgy, less pretentious sound set her music apart from the glossy pop trends of the era and filled a critical gap for women artists in the rock en español genre. This breakthrough paved the way for women in the Latin music industry to express themselves authentically and transcend conventional pop stereotypes.
The cover art for "Pies Descalzos" is an iconic image that features a close-up of a young Shakira, with long dark hair as she is gazing down. The vulnerability on the cover conveys the album's themes of innocence and simplicity.
Shakira's unique sound on "Pies Descalzos" combines rock influences with captivating melodies and a Middle Eastern flair delivered through her distinctive voice. This fusion of cultures and sounds resonated with a vast audience worldwide.
"Pies Descalzos" became a commercial success, reaching platinum status in the US, and featured chart-topping songs like "Estoy Aquí" and "¿Dónde Estás Corazón?" These songs became known for their symbolism and metaphors, which added depth to their themes. The album reached multiplatinum status in various Latin American countries, including Brazil, Mexico, Chile, and Venezuela.
Shakira's music videos blended strong narratives with visually striking artistry, while showcasing her unique musicality that propelled her to chart-topping success beyond Colombia.
Her 1998 album, "¿Dónde Están los Ladrones?," marked another turning point in her career. It fused rock, pop, and folk elements, and, like her previous release, showcased her songwriting abilities. The single "Ciega, Sordomuda" peaked at No. 1 on several Billboard charts, including Hot Latin Songs and Latin Airplay. While "Ojos Así," which seamlessly merges Middle Eastern rhythms and unique vocals, landed her a performance at the first annual Latin Grammys in 2000.
The album cover for "¿Dónde Están los Ladrones?" is a memorable image of Shakira in front of a pink wall with a red shirt and dirty hands. The cover art reflects the album's themes, which include social and political commentary, rebellion, and the search for freedom.
Shakira's ability to connect with her audience on a personal level helped pave her way to stardom even before she transitioned to English and mainstream markets. Her lyrics touched on topics including love, identity, and empowerment, while her performances exuded a passion that was hard for audiences to ignore. Her charisma and stage presence made her music come to life and captured the hearts of people from all walks of life.
Her ability to embrace her cultural roots while experimenting with a variety of sounds and influences enriched her music and opened the door to global appreciation. It proved that her success in the music industry was not based on a particular formula for success but on authenticity, genuine talent, and creativity.
Shakira's ability to effortlessly switch between languages and musical genres is a testament to her versatility and is why she's become one of the most recognizable artists in the world. She continues to evolve within the ever-changing landscape of both English and Spanish music while still incorporating some elements from her roots in rock en español that have shaped her into the icon that she is today.
Her journey from "Pies Descalzos" to "¿Dónde Están los Ladrones?" proved to be a formative period when she honed her unique sound and songwriting skills and established herself as the most successful woman Latin singer of all-time, with three Grammys and over 80 million album sales under her belt. Her rock en español days laid the groundwork for her trajectory and serve as a reminder that embracing your cultural roots while staying true to your artistic vision can lead to widespread success.
Image Source: Getty / Vinnie Zuffante/Illustration by Aly Lim