The holidays are right around the corner, and Kim Kardashian and her SKIMS marketing elves are hard at work, this time with a little assistance from one of the biggest names in sports.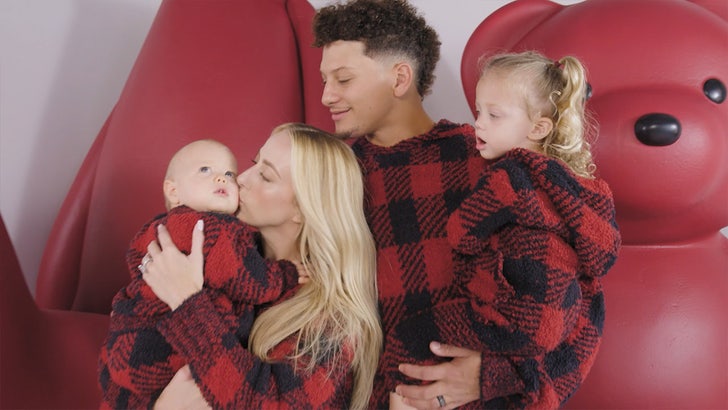 SKIMS
Check out the latest SKIMS campaign to drop Thursday, featuring none other than Kansas City Chiefs superstar Patrick Mahomes, and his wife Brittany with their adorable kiddos; 2-year-old daughter Sterling and 11-month-old son, Patrick, "Bronze."
The family is helping Kim's brand launch its annual Holiday Shop with items for the whole family … including the winter-must-have, fleece.
We gotta say, the pics are pretty cute, and the whole family appears to be having a good time — surrounded by teddy bears and gifts.
As for the campaign itself, Patrick seems pretty pumped, adding, "This is our first campaign as a family, and shooting for SKIMS all together was an awesome moment."
It was Snoop Dogg and his family who did the honors for the SKIMS holiday campaign last year, with 3 generations of the rapper's family appearing in photos … but the pivot to an athlete makes a lot of sense considering the recent launch of SKIMS Men's line.
Remember, Kim and team recruited soccer, basketball and football stars — Nick Bosa to be exact — for the reveal of the new items … and as we first reported, sales went through the roof.