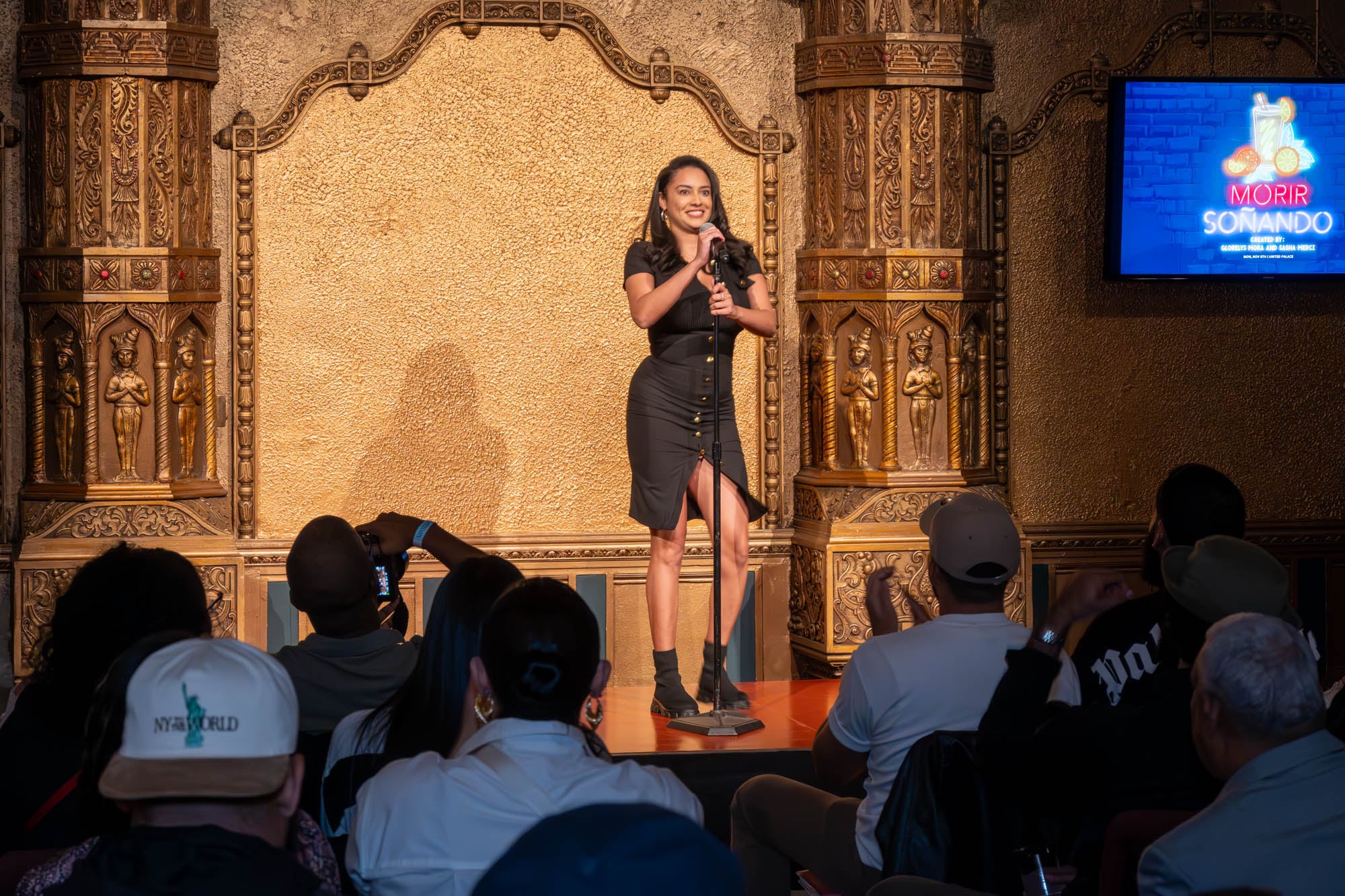 If you're Dominican, chances are you're familiar with morir soñando, a simple but refreshingly crisp batida (milkshake) made with milk, orange juice, and vanilla extract. As simple as the three-ingredient drink seems, there's a reason it's given such a poetic name. "Morir soñando" translates as "to die dreaming," and after just one sip, one instantly feels like they've been transported into a dream — even if just for a matter of seconds. That was exactly the feeling Dominican American comedians and real-life besties Sasha Merci and Glorelys Mora, who both grew up in uptown (Merci specfically in the Bronx), wanted audiences to feel when they created their first all-Dominican comedy show back in 2019. On Monday, Nov. 6, the Morir Soñando show took over the historic United Palace, formerly Loew's 175th Street Theatre, in Washington Heights. It was the first show in the New York Comedy Festival to include an all-Dominican lineup, and just like the beverage, it felt like a dream for the Dominican community.
The show opened up with a special musical performance by Dominican bachata artist Jae Camilo and included an impressive lineup of Dominican comedians, from up-and-coming stars like Julio Diaz, Mr. Nuevayol, and Dee Nasty to established comics with HBO Max specials, including Aida Rodriguez and Ian Lara. Mora was the evening's host and Merci also had her own stage time, making it a jam-packed lineup filled with eight talented Dominican comics that sold out the show within weeks.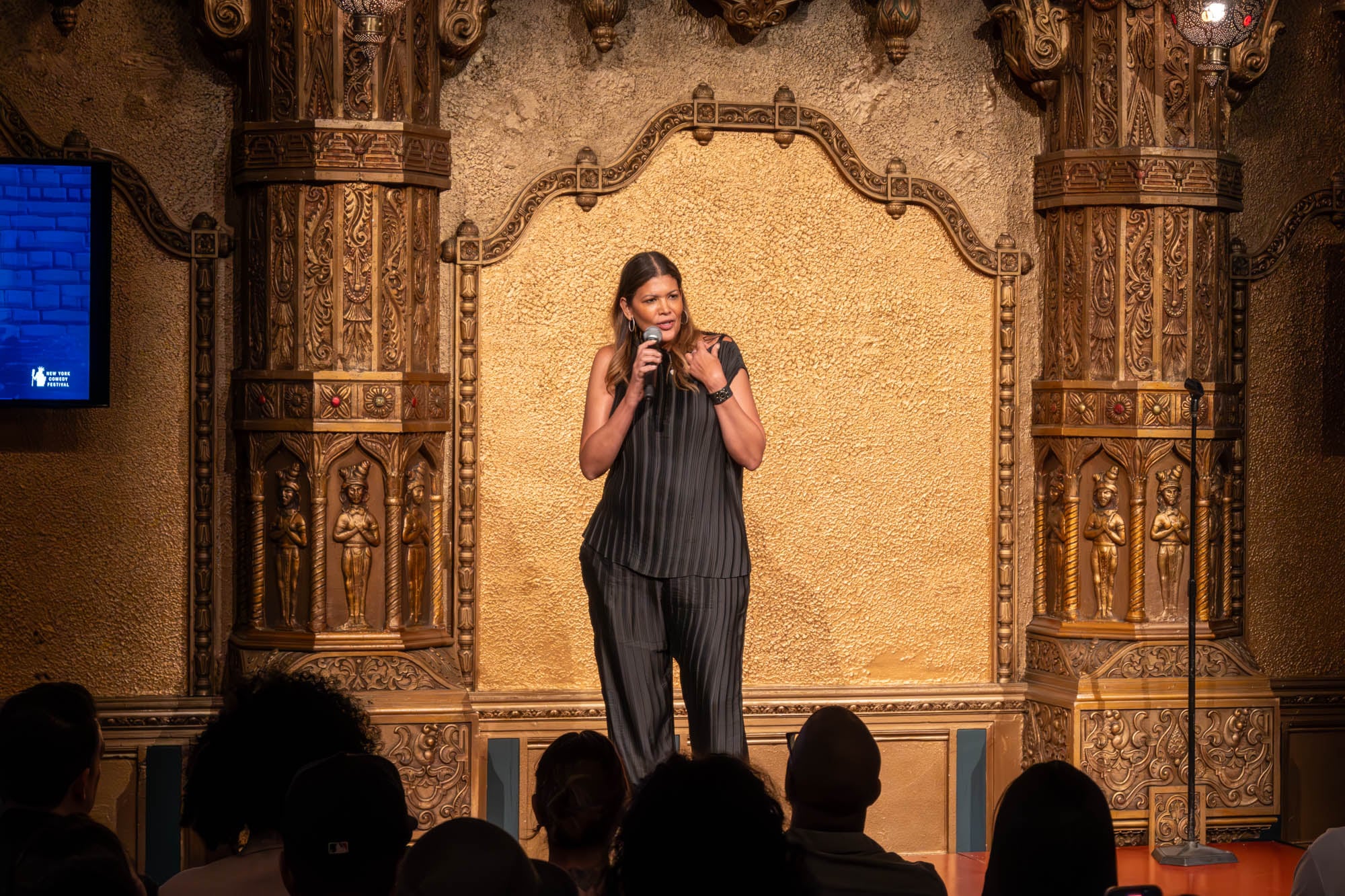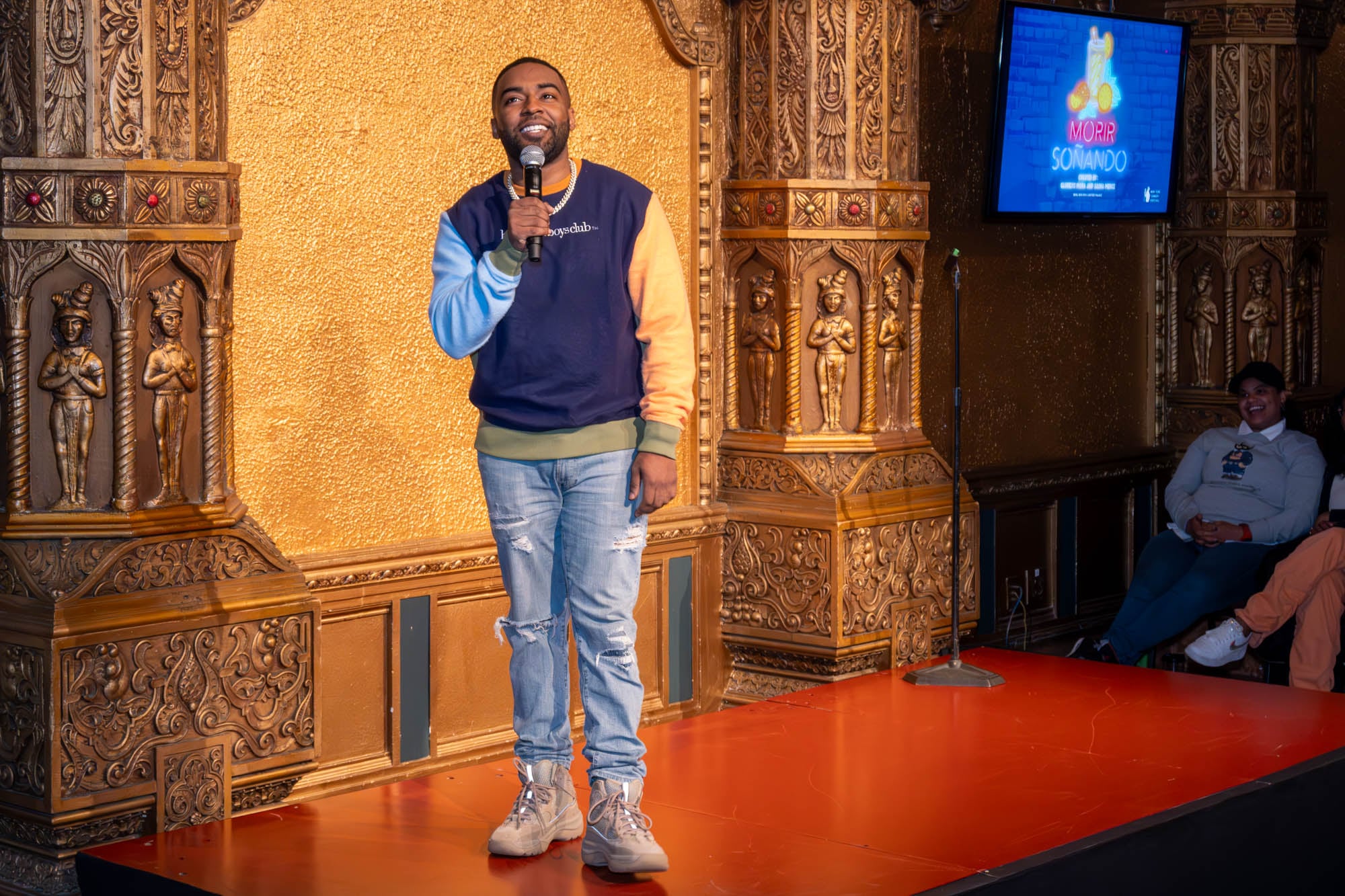 Aside from the United Palace, sponsors included Led Black's The Uptown Collective, Dominican Writers, Word Up Books, Little Dominican Republic, mitútv, and Jalao NYC, which hosted the event's afterparty.
Located in el Alto Manhattan's Washington Heights, home to the nation's most prominent Dominican community, the United Palace is one of the island's largest and most spectacular theaters. Occupying a full city block, the theater's lavish design replicates that of a royal palace. It opened its doors in 1930 and was originally built with the intention of showcasing films, and it's since become a cultural hub for the performing arts — where everyone from Bob Dylan and Lenny Kravitz to Aventura, Bad Bunny, and Becky G have performed. It has also served as a filming location for "John Wick: Chapter 3" and TV series like NBC's "Smash," Netflix's "Luke Cage," HBO's "Crashing," and Hulu's "Only Murders in the Building." But before Morir Soñando, it had yet to house a comedy show, let alone one with only Dominican comics. This is something Merci and Mora had dreamed of being able to pull off for years.
"It means so much to have Morir Soñando as part of the New York City Comedy Festival, because the festival doesn't have a lot of Latino representation and it definitely doesn't have Dominican representation. It's the first time it has ever been done where there's a whole Dominican lineup at the festival," Mora tells POPSUGAR. "I keep telling everybody this was a dream come true. Obviously, I still want to record a special at some point in my career. But this right here, what happened on Monday, was my dream come true in comedy. Anything that happens after this is a cherry on top. I feel like I really made my community proud."
The show took place at the Palace's foyer, with audiences seated around the stage and gathering upstairs in the mezzanine area, which included a VIP lounge, a step and repeat, a bar serving drinks and light snacks — including empanadas from a local Dominican spot — and a table with copies of Rodriguez's new memoir "Legitimate Kid." There was even a large Dominican flag hanging from the foyer's balcony in honor of uptown's Dominican community.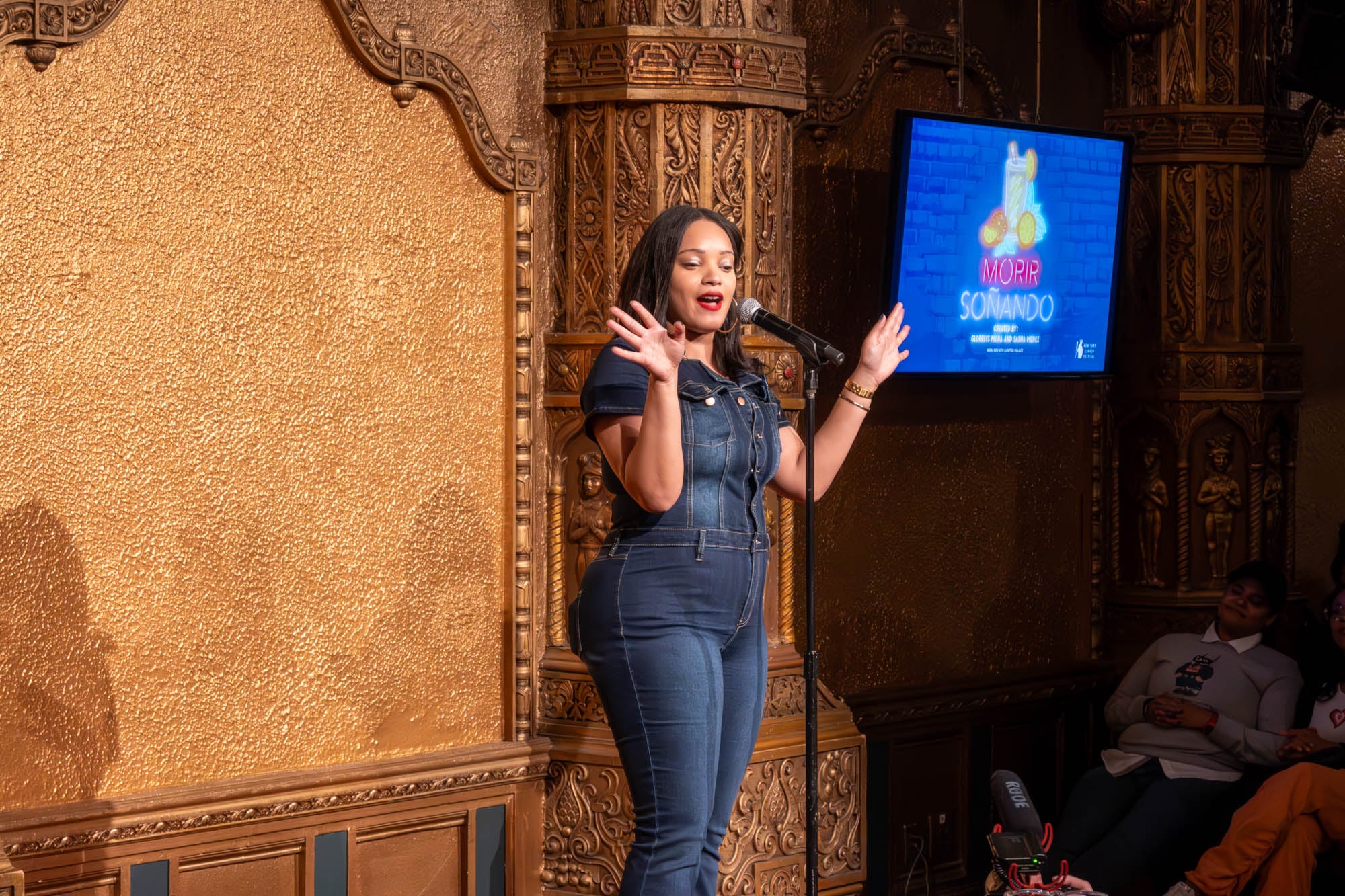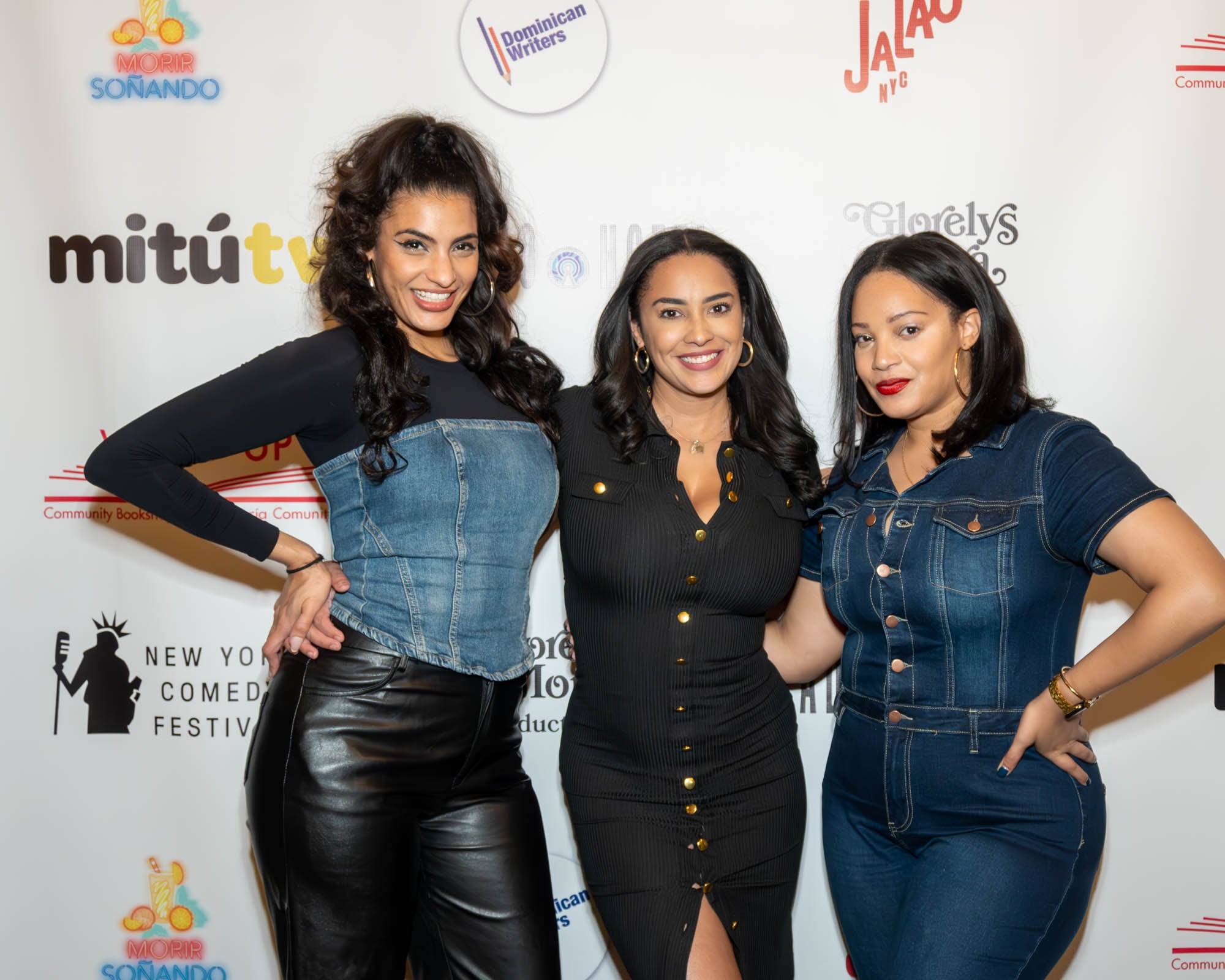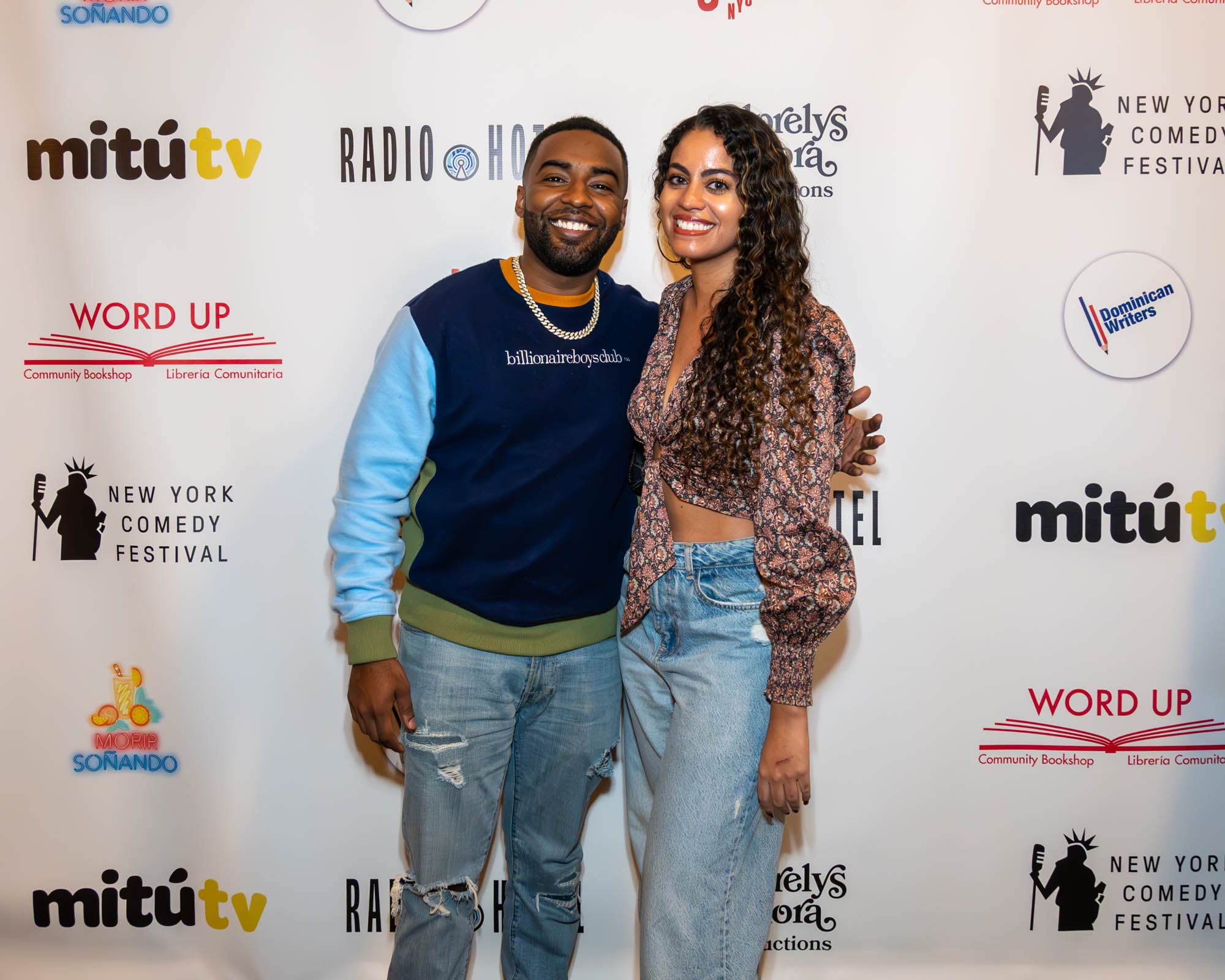 "The Uptown Collective was significant in making the introductions and the connection and really building that trust with United Palace. They have the relationship, and we've been talking about wanting to be there since we started the show," Mora explains. "Led [Black] is a person who works really hard with the Uptown community. We told him we needed help. We were like we just need someone that's going to make this dream bigger, and that's what this project is — it's really bigger than Sasha and I. It is a community project. We wanted everyone that is uptown working to really be a part of it."
While each comic's style and set was different, all of them highlighted their experiences being Dominican Americans, whether it was Lara touching on what it's like for Black Dominicans to finally have their moment or Merci joking about being a Dominican living in Los Angeles, where we're hardly recognized as Latines, to Rodriguez, who is half-Dominican and half-Boricua, sharing how the Dominican community has warmly embraced her since she really started embracing her Dominican roots after finally reuniting with her father in the Dominican Republic. Whether they grew up uptown, in the outer boroughs, or even outside of New York, every comic and their unique story was embraced and celebrated by the posse of Dominicans who came out to show their support that evening. There was no competition between talent or shade thrown by any of the guests. It was all love and a joyful celebration of la cultura.
"I remember when I had first started doing social media and when I did the movie 'De Lo Mio' and seeing the impact that had on the Dominican community and how they came out for the film. I was like, man, Dee [Nasty] and I should do a standup show," Merci tells POPSUGAR. "Then I met Glorelys and we came up with Sancocho (a smaller-scale comedy show the duo produced for the Dominican community), and after that, we wanted to do something that was very intentional. We wanted to do something that was going to bring the Dominican community together and showcase our community's talent. Morir Soñando stemmed from the idea of making a comedy show for and by Dominican Americans."
Merci and Mora insist that they're just getting started and hope to host a Morir Soñando show at the United Palace every year — with the dream of one day being able to fill every seat in the venue's main theater. It's not a far stretch, considering how quickly tickets sold out this time around.
"This was a very special moment, and I addressed that during my set. I started doing comedy in 2011, and at that time the landscape of standup comedy was very different. There weren't that many Dominican comedians doing comedy at the top level," says Lara, who was the show's closer. "So to see a lineup strictly based off just Dominican comedians who are all in their own right killing it and coming together on a standup stage was surreal. Doing it at United Palace was just the cherry on top, because anybody who's from New York, especially Uptown, you know how legendary of a place it is."
Everything about the event felt like a community effort — from the Dominicans in the audience who showed their support and excitement for everyone who hit the stage to the numerous ways the show's producers and sponsors worked to show their devotion to everyone involved. It was clear that this was more than just your regular comedy show. This was a community effort to celebrate and support Dominican creatives and entrepreneurs at every level, because when we show up for our people, we go big or go home. Morir Soñando isn't just a dream anymore. It's a reality made possible by every Dominican who was involved in the event's production, y créeme we are just getting started.
Image Source: Karina Munoz