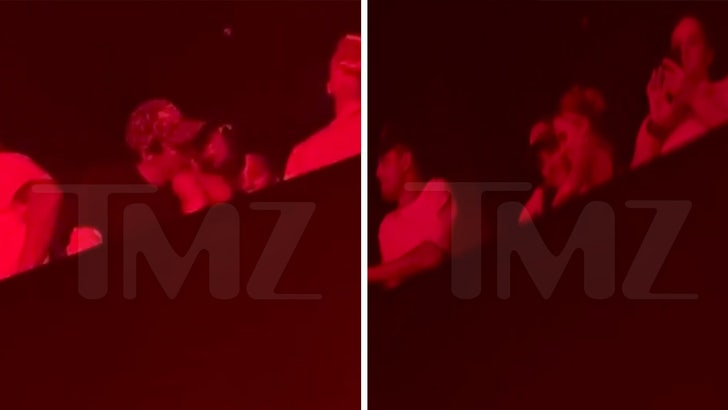 TMZ.com
Here's Ariana Grande's ex-husband Dalton Gomez packing on the PDA with actress Maika Monroe … locked in a hot and heavy kissing sesh during a concert.
TMZ obtained video of Dalton and the "It Follows" star sucking face Thursday night during the Fred Again show at the Shrine Auditorium in L.A. — a pretty good sign they're a couple now.
Folks who were there say Dalton and Maika were kissing throughout the opening act, and were very touchy with one another … and that's backed up by what we're seeing in this footage.
Seems this isn't a one-time thing … and there is clearly a spark between them.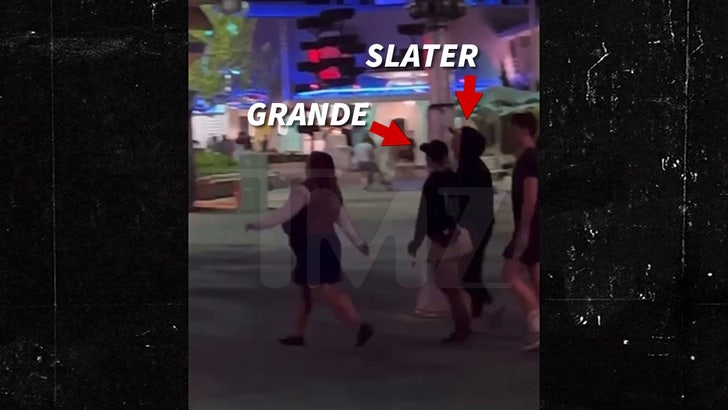 9/26/23
TMZ.com
We've seen Ariana and Ethan on a date night at Disney World recently, but Dalton and Maika are on a whole different level … PDA-wise, at least.
Dalton doesn't seem too down in the dumps over the divorce … after all, Ariana cut him a check for $1,250,000 as part of the settlement — and he's also getting half the proceeds from the sale of their L.A. mansion.