Just like last week, we're starting our column with a book in the rural noir category and author Chris Offutt has become a favourite in the sub-genre. His third Mick Hardin novel is out on 13 June. We have crime in translation from Switzerland with a Hansjörg Schneider mystery, some Australian pulp thanks to Andrew Nette, a New York political thriller by Isabella Maldonado and a London political thriller by John Sutherland.
Deadly reads lie ahead…
Code of the Hills by Chris Offutt
King of Kentucky noir Chris Offutt and his creation Mick Hardin are back on 13 June with the arrival of Code of the Hills. The follow up to Shifty's Boys finds Hardin stopping off in Kentucky on his way to France, at the end of his 20-year US Army career. It's meant to be a fleeting visit but in Rocksalt Hardin's sister Linda, the sheriff, is investigating the murder of Pete Lowe, a sought-after mechanic at the local racetrack. Another body is found and Linda and her deputy Johnny Boy Tolliver wonder if the two murders are related so, when a third victim turns up, Hardin finds himself reluctantly deputised. What he uncovers threatens to damage his family forever…
Order now on Amazon
The Murder of Anton Livius by Hansjörg Schneider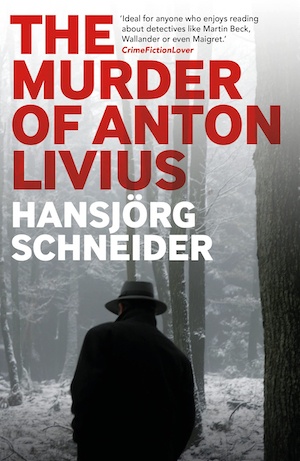 Hansjörg Schneider's creation Inspector Peter Hunkeler is a legendary figure in German language crime fiction and in the third novel from this series to appear in English, he is called back to Basel from his New Year holiday after an old man is shot in the head in an allotment. The body is found in the shed hanging from a butcher's hook. The quarrelsome tenants of the garden are not a lot of help and Hunkeler there's the added challenge of investigating a murder that has taken place across the Swiss-French border in Alsace. Like a trail of breadcrumbs, the clues lead to the Emmental in Berne, and then to Alsace where events from the World War II have left wounds that never healed. Find out what happens when The Murder of Anton Livius is published on 15 June in the UK, 25 July in the US.
Order now on Amazon or Bookshop.org
Orphan Road by Andrew Nette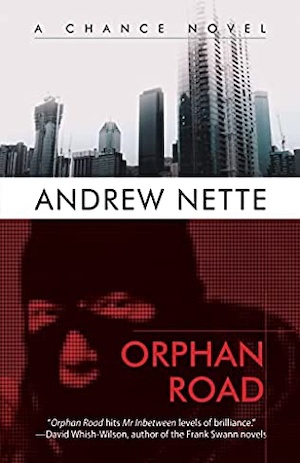 It's seven years since we met Gary Chance in Gunshine State, and the ex-Australian army driver and nightclub bouncer turned professional thief is in need of a job. That's why he jumps at the chance when an offer comes from a former employer, the once notorious Melbourne social entity, now aging owner of a failing S&M club, Vera Leigh. A property developer is trying to push her out of a rapidly gentrifying neighbourhood, but Vera has a plan to put a stop to his machinations. Back in 1976 Melbourne's Great Bookie Robbery got away with $3 million and no one was ever caught. Vera says diamonds went missing that day too – and she wants them.. Orphan Road by former Crime Fiction Lover contributor Andrew Nette is out now.
Buy now on Amazon
A Killer's Game by Isabella Maldonado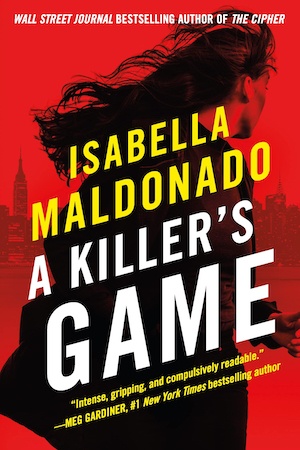 Daniela 'Dani' Vega is an FBI agent and former military codebreaker who witnesses the murder of the chief of staff for a powerful New York senator on a Manhattan sidewalk. The killer is Gustavo Toro, who is brought into the investigation when he turns informant. Who hired him and why? To find out the truth, Vega and Toro are forced to work together to infiltrate the inner circle at a remote facility – but it's a trap. Locked in a subterranean labyrinth and held captive by an unseen host, Vega, Toro and others must fight for their lives. Vega needs to stay undercover, unravel a bizarre conspiracy and survive lethal puzzles. But will Toro prove to be friend or foe? A Killer's Game by Isabella Maldonado is out now.
Buy now on Amazon or Bookshop.org
The Fallen by John Sutherland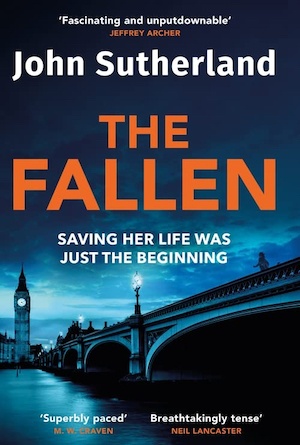 Becca Palmer has just lost her job as assistant to MP Simon Jones and can see no way forward. She loved her work… and her boss. A heartbroken Becca heads to Westminster Bridge, intending to take her own life – and that's where she encounters hostage negotiator Alex Lewis, who tries to talk her back from the edge. But what Becca has to tell Alex could prompt a serious fall from grace for policing minister Jones were it to come out. Can Alex save Becca and get to the bottom of an alleged conspiracy that goes deep inside the highest levels of government before it's too late? Find out on 8 June when The Fallen by John Sutherland is published.
Order now on Amazon
Click here to read about last week's new books.