ELLE's series Clothes of Our Lives decodes the sartorial choices made by powerful women, exploring how fashion can be used as a tool for communication. Below, in her own words, Olympic boxer and fashion model Ramla Ali shares the story behind her custom Off-White boxing robe—which she says gives her a confidence boost before a big fight. "When I first started in the sport, I wasn't sure I deserved a robe," Ali tells ELLE. "But after a while, I became more confident in myself and my abilities. I was like, 'I've earned the right to wear this'"
---
Walking into a boxing arena is a little like walking in a fashion show. You make a grand entrance. You don't lock eyes with anyone. All you see is the ring, but everyone is looking at you. What you're wearing sets the tone for the entire match. When you finally make it to the ring, the gloves go on.
"Ding, ding, ding."
It's time to de-robe and showcase all of your hard work.
It's game time.
Female boxing is getting televised a lot more than it used to, and there's at least one female fight on every undercard—which is huge. But the sport is still on the rise. What a boxer wears helps her get noticed. You want people to know you for your boxing, of course, but you do need to set yourself apart outside of the ring.
Last month at New York City's Madison Square Garden, I needed to make a sartorial statement during my fight for my first professional title. With a venue that iconic, I wanted to collaborate with an equally iconic fashion brand. Working with Off-White felt like making history.
I always say, "Wear something good makes you feel good, because when you feel good, you perform good."
I never felt better than I did wearing my custom blue and yellow robe from Off-White. The moment I put it on, everything changed. Everything became real. It was like: "Now it's time for me to show everyone who I am, and what I'm fighting for."
The design process with Off-White was very collaborative. They sent options. I would say, "I really like this, but can we change this?" Or "Can we add this color?" I knew from the start that I wanted to incorporate a panther motif, whether it was on the robe, the shorts, the under-layer, wherever. A panther was a must. The animal has been synonymous with me ever since the start of my career. I am Somali, and on my country's coat of arms there are two big cats. It was a way to blend my culture and my sport.
Off-White sent a few color ideas, but a combination of yellow and blue stood out to me the most. It represents joy and happiness and power. We decided to incorporate the Spanish word "chingona," which translates to "badass." In the gym, all my coaches have started calling me chingona. It came out of nowhere, like, "Let's go chingona!" Ever since then, they've called me that, because of how much I put into my training. The countless sparrings, the personal bests, and the endless training. I try to never complain.
When Off-White asked if they could add Virgil's name to my robe, it was a no-brainer. I never had the opportunity to meet him, but I've always been a huge fan of his work. It was even more special considering the fight fell during Black History Month. I was honored to wear his name.
Four weeks out from the big fight, I started to feel really sick. And it didn't go away. One week out, I was put on antibiotics. I was given another course of antibiotics the week of the fight, because the illness still wouldn't let up. A lot of people would've complained and been like, "I'm going to take the day off." But I was bringing myself to the gym, and making sure I got a good workout in.
I still wasn't feeling one hundred percent the morning of the fight. I remember warming up in the changing room, thinking, "I'm really f-d right now, but I'm going to try and hide it." Boxing is mental, so if you tell yourself you are good, you start to feel good. I kept telling myself, "This feeling will pass. It doesn't matter. Put the robe on. Make your way to the ring."
After round two, I came back to the corner and told my coach, "My chest hurts." He was trying to stay positive. "Don't worry about it," he told me. "We've got this in the bag, you're doing amazing."
I remember thinking to myself: Just survive this round, just survive this round, just survive this round."
Then, in a blur, 10 rounds were done. I had won nine of them. Even on my worst day, I dominated a fight. I think it was partly because I was so positive going in, telling myself: "You can do this."
The next day I was rushed to hospital, because I was in pretty bad shape. They did an EKG, some x-rays, and a nasal swab. I had a respiratory viral infection, and a partly collapsed right lung caused from pneumonia. The doctor was like, "I don't know how you did it." It gives me comfort knowing that I was able to channel my inner chingona.
A lot of young women look up to boxers like me, because it's something they aspire to be. I know they're constantly watching me, so I have to act a certain way. Girls are quite impressionable, and I want them to see somebody who has no quit in them—somebody who goes out there and hustles for what they want and what they deserve. I want to show that you can be anything you put your mind to. That you can achieve anything you want to be. I especially want to inspire women who come from similar backgrounds. I want to show them that you can struggle and still rise above. If I can do it, you can do it, too.
I fled to the U.K. as a war refugee in the early '90s after my eldest brother died in the Somali Civil War. He was struck by a stray grenade. My mom didn't want the same fate for her other kids. Because I was born during the chaos of war, there was never any documentation of me being born. So I have no idea of my age, date of birth, or even the year I was born. Fast-forward to my teenage years, I was bullied in school for being severely overweight. I took up the sport of boxing to gain a bit of self-confidence. My family wasn't necessarily overjoyed. I hid it from them for a number of years, because I felt like ignorance was bliss. When they found out, they asked me to stop. So I did, for a while. Now they're my biggest fans.
Boxing has helped me learn to love myself again. That's what the sport is all about. Loving yourself, loving who you are, loving your body, loving your skin. I would love to fight for a world title this year. That's one of my biggest goals right now. I competed at the Tokyo Olympics in 2020, and I haven't decided if I want to go to the Paris 2024 Olympics. Going to the Olympics was one of my major goals when I started boxing, and I've done that. My next goal is to be a world champion. There's no doubt in my mind that I can do it.
This interview has been lightly edited and condensed for clarity.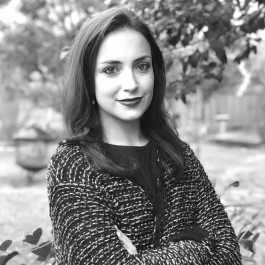 Senior Editor
Rose is a Senior Editor at ELLE overseeing features and projects about women's issues. She is an accomplished and compassionate storyteller and editor who excels in obtaining exclusive interviews and unearthing compelling features.