Anne Hathaway is back at it again, proving she's red carpet (in addition to Genovian, of course) royalty. At Versace's Fall/Winter 2023 show in Los Angeles, the actress delivered a killer all-black ensemble. The outfit: a Versace crocodile-effect minidress, sheer tights, sky-high platform boots and sunglasses, and sparkling Bulgari jewelry. The dominatrix-style set would do her Catwoman character proud.
Hathaway was joined by other big celebrities at the Versace show, including Lil Nas X, Miley Cyrus, Ariana DeBose, Elton John, and Dua Lipa.
Later that day, Hathaway stepped out in a different black dress (also Versace) for the Hollywood Beauty Awards. This one was long, slinky and gown-like. The dress had beautiful detailing, like gold buckle Versace Medusa straps. "I'm at a point in my life now where I know having a first time at something remarkable like that—it's the only time it ever happens," Hathaway recently told ELLE. "Being in a place where I could enjoy it felt like a really positive development."
Hathaway has four feature films slated for release in 2023, including Mothers' Instinct alongside her friend Jessica Chastain. She also gained critical acclaim last year for her incredible performance as Rebekah Neumann in WeCrashed on Apple TV and Esther Graff in Armageddon Time. "I have worked too hard on seeing myself with kinder eyes to give away my peace to those who haven't found it for themselves yet," Hathaway told ELLE. "So I do my best to not be afraid of what others might say and just focus on enjoying my life."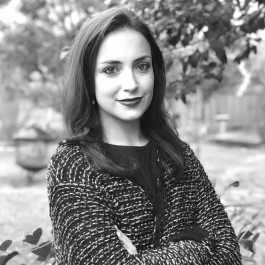 Senior Editor
Rose is a Senior Editor at ELLE overseeing features and projects about women's issues. She is an accomplished and compassionate storyteller and editor who excels in obtaining exclusive interviews and unearthing compelling features.