One of the main reasons I became a fashion editor was my fascination with personal style: clothes as a medium for self-expression. The first way we get to know someone (even before speaking to them) is simply by looking at their outfit. We often communicate who we are with our wardrobes—which can make developing your personal style feel more like a daunting task than an opportunity for experimentation and self-discovery.
Luckily, there are pros out there who know just how to bring out someone's personality through clothes, like celebrity stylist Sophie Lopez. With clients like Kate Hudson and Jessica Alba—as well as a colorful Instagram account filled with her own unique looks—Lopez knows a thing or two about honing your style, which is why we tapped her to provide her expertise on the matter. The stylist, who attributes her Colombian heritage and stint in London to her playful-with-an-edge aesthetic, breaks down how to find your personal style in a way that's still approachable and, yes, fun. See what advice Lopez has to share, below.
---
Don't think—just do.
In the words of Nike's famous slogan: just do it. Lopez's first nugget of wisdom is to not get caught up in making everything perfect from the get-go. Your personal style is sure to develop as you continue to work through it—and as with life as a whole, it's bound to change over time. "My best advice is to just start! Don't be afraid of trying new things or making mistakes. Find a piece you gravitate towards and play around with it. Play around with a bunch of different options, colors, prints, textures, and tones, and see where you end up. Pay attention to what you're drawn to. Is it color? Is it print, fit, or structure? Then build from there."
Start with the basics.
Of course, if you aren't sure where to begin, you can't go wrong with classic wardrobe staples, like T-shirts and denim (i.e. mom jeans). Lopez suggests investing in a few key pieces. This is also great advice for those of you who want to build your personal style but are also working with a budget. "Basics in neutral tones, browns, beige, white, gray, black, and khaki," she offers. "You should be able to re-wear and mix and match, adding different colors and tones."
Focus on tailored, well-fitting pieces.
If there's one thing to keep in mind (besides your personal tastes, of course), it's tailoring. That doesn't mean always buying tailored pieces, like oversized blazers, but instead taking things to the tailor to ensure everything fits you properly. "Always consider proportions and tailoring," Lopez shares. "One well-fitting item is worth way more than six ill-fitting pieces. If you struggle with sizing in stores, buy less and have it tailored to you."
Follow your instincts.
"There are times when I look back at an outfit post [on Instagram] and think, that was the wrong shoe; but at the end of the day, it's more about trying things out and not being afraid to be a little out of the box," Lopez says. She goes on to empower you by sharing that, ultimately, personal style is about you. "If you get it wrong once in a while, it's no big deal! Try not to be overly influenced by what's on trend. Personal style comes from within, and it starts with what excites you, what you're instinctively drawn to."
Stay open to how your style evolves over time.
If you want to give yourself some structure as you continue to develop your personal style, consider a mood board. "It helps to have a rough idea or direction as to where you want to go. But be open to evolving it, too," Lopez explains. That said, she emphasizes the importance of letting your style evolve with you. "Then, you can start building the new wardrobe. A few key pieces—take it season by season, not all at once. It's a journey!"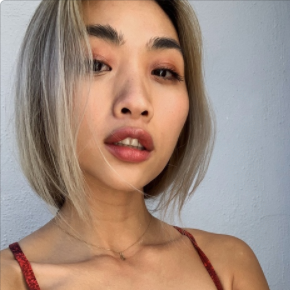 Dale Arden Chong is the Senior Fashion Commerce Editor at ELLE.com. Previously, she was an editor at MensHealth.com and has written for Who What Wear, GLAMOUR, The Coveteur, and more. She loves fashion, food, and art, among other things—but her greatest love is K-pop idol V of BTS.