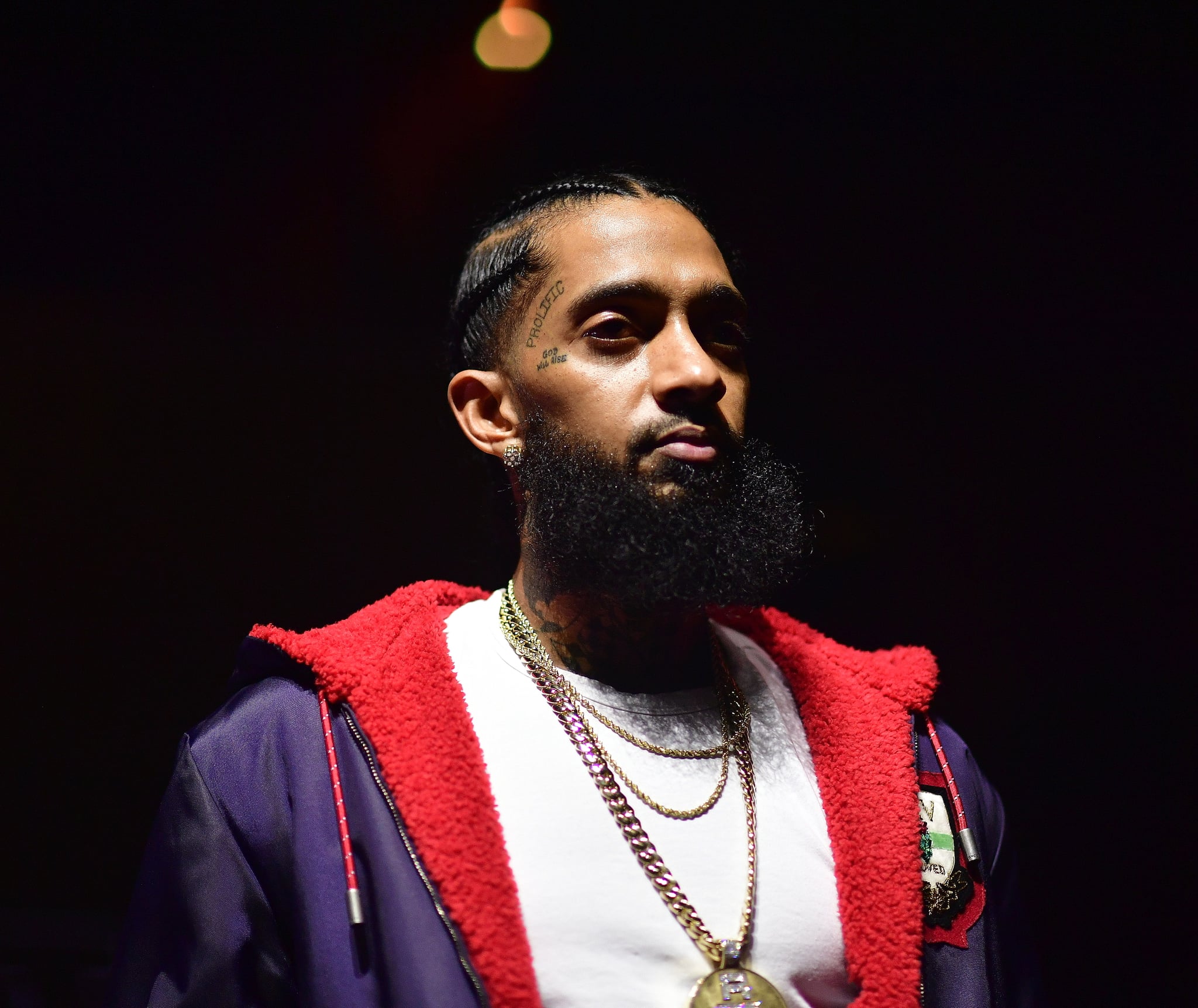 Nearly four years after the fatal 2019 shooting of Nipsey Hussle, Eric Holder Jr. has been sentenced to at least 60 years in prison after he was found guilty of first-degree murder, per the Los Angeles Times.
Holder Jr.'s unanimous verdict was previously announced in a Los Angeles County courtroom on July 6, 2022, and on Feb. 22, 2023, the outlet reported that Judge H. Clay Jacke sentenced the Crips gang member to 25 years to life in a state prison, plus an additional 25 years to life based on a sentencing enhancement on account of the firearm he used to kill Hussle. Additionally, Jacke ordered Holder Jr. to serve 10 more years in prison for the two counts of attempted voluntary manslaughter in connection with the two bystanders who were hit by gunfire in Hussle's strip mall shooting.
Holder Jr.'s sentencing comes five months after it was originally scheduled for Sept. 15, 2022. According to AP, Holder Jr. and Hussle grew up knowing each other as members of the same South LA street gang. The "overwhelming" evidence in the former's trial — which included eyewitnesses and surveillance footage — contributed to his conviction.
Hussle died on March 31, 2019, at the age of 33 after being shot outside of his LA clothing store, Marathon Clothing. He left behind two children — his daughter, Emani, and son, Kross — and longtime girlfriend Lauren London. Last summer, during his closing argument in the trial, LA Deputy District Attorney John McKinney advocated for Hussle, noting that the late rapper "wanted to change the neighborhood" before his untimely death.
Hussle was memorialized on April 11, 2019, at the then-Staples Center, where friends, family, and roughly 21,000 fans gathered to honor his life and legacy. Since then, Hussle's industry peers have continued to pay homage to him through tributes and by living by his many quotes.