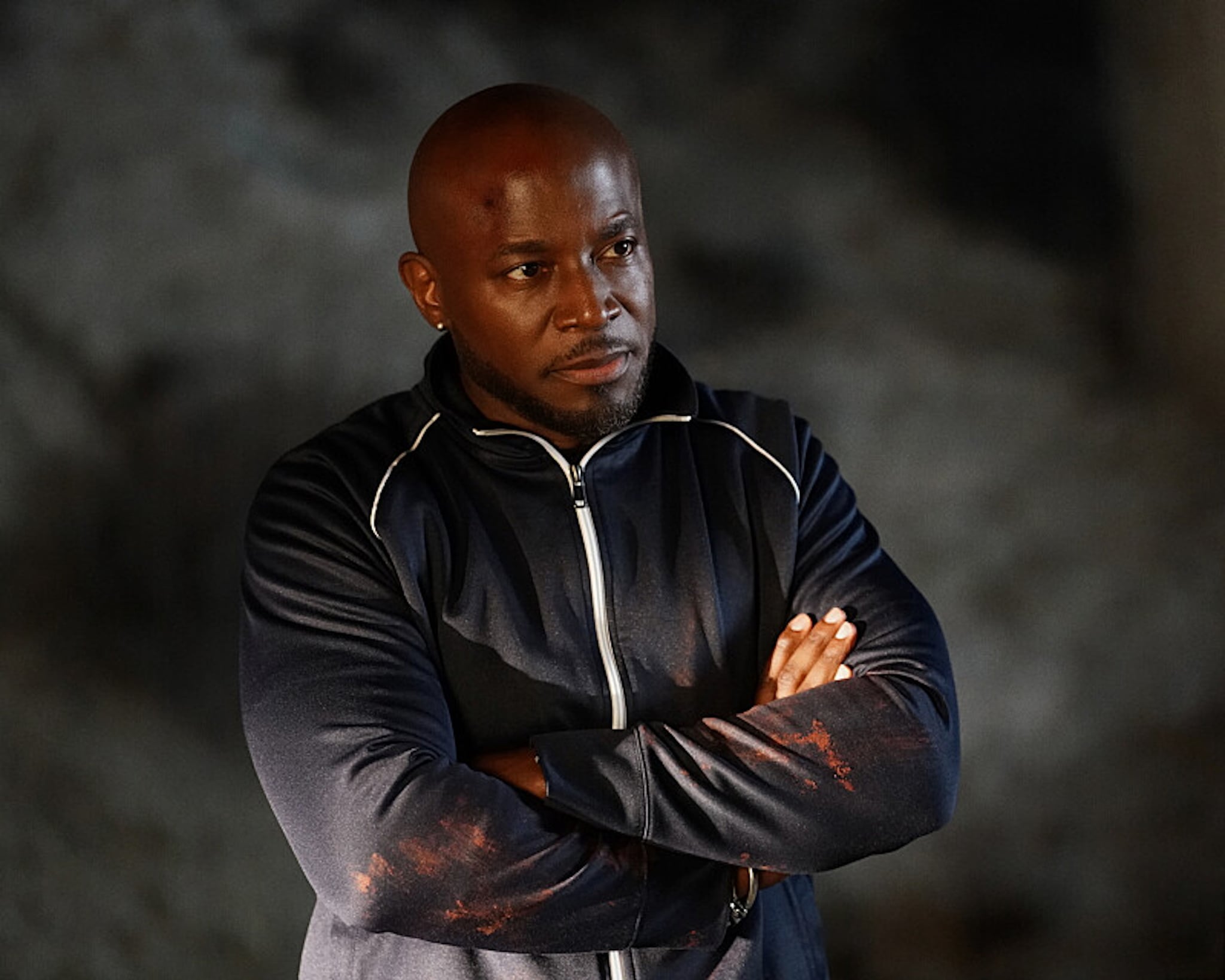 Sad news, "All American" fans: the hit CW series has officially retired Taye Diggs's Billy Baker. In a shocking turn of events during the show's Feb. 13 episode, the actor's character was killed off, ending his impressive five-season run.
Showrunner Nkechi Okoro Carroll addressed Diggs's departure in a statement to The Hollywood Reporter, saying, "It has been an honor to work with Taye over these last five seasons and to watch him bring such incredible life to the role of Billy Baker. It has truly been a gift for me and my fellow writers to write a character that was equally flawed and heroic. Billy was all of us and what a joy it was to watch this character grow as he raised his kids and his football players as one big family."
Carroll added, "We wish Taye the very best in this next chapter of his life and he remains a beloved member of the 'All American' family, so you haven't seen the last of Billy Baker."
Diggs's Billy is best remembered as the beloved football coach who's been integral to "All American" since the very beginning, as the true-life-inspired show made its big debut in 2018. From recruiting Spencer James (Daniel Ezra) as a star player at Beverly Hills High School, which started the series's journey, to being the backbone of nearly every major character's storyline, his presence will truly be missed — especially since the series is returning for a sixth season, per Variety.
If case you missed "All American"'s latest episodes, read ahead to find out how Diggs's character gets written off the show and why the actor is making his exit.
How Does Billy Baker Die in "All American"?
The pleasant start of "All American" season five, episode 11, titled "Time," doesn't prepare viewers for its tragic ending, but it does tease what's to come with subtle hints involving Billy (Diggs), who's on his way out the door at South Crenshaw High. At a combine — where the coach is joined by Spencer; his son, Jordan (Michael Evans Behling); and his old Beverly Hills High team — and throughout the episode, many of the characters question Billy's decision to leave the school. Ultimately, by the end of the combine, he changes his mind and decides to stay. However, things get intense when a schoolbus's tire blows out and slides onto the edge of a cliff on the ride home from the showcase.
Everyone exits and things seem OK, until Billy later hops back onto the bus, which is barely hanging on, to save his student Jabari Long (Simeon Daise), trapped inside. Though Billy's death is not explicitly shown on screen, Spencer's mom, Grace (Karimah Westbrook), comes by his house at the end of the episode to break the tragic news to his family, as a touching voicemail from Billy to Spencer about his decision to stay at South Crenshaw plays in the background.
In the following episode, titled "Lost One," Billy's family and friends honor him with a heartwarming funeral, as well as a community-wide candlelit vigil on the football field at South Crenshaw, which is named after him. Although his character is gone, Diggs's Billy appears briefly in a flashback from Spencer's memories during the service, so it's possible the actor could return in the future — more on that ahead.
Why Is Taye Diggs Leaving "All American"?
Diggs bid farewell to his "All American" character shortly after episode 11 aired and wrote a heartfelt message to fans on Instagram. "That's a wrap! Thank you fans for your unrelenting support. Thank you cast for your energy and unrivaled talent. Y'all are EVERYTHING and will always be," he penned in a caption on Feb. 15. "THANK YOU, NnKe For such a graceful exit and for altering the trajectory of my life as an actor, parent and a human being. SO MUCH LOVE."
"I had done all that I could and this chapter had kind of closed and I was willing to try something else."
Before that, the actor addressed his exit in an interview with Entertainment Weekly, noting the timing of his departure "was just a feeling." He continued: "I approached [Carroll] very tentatively and said 'I haven't [made] any decisions, but this is what I'm thinking,' and she understood. From that point on, she started giving me ideas of how I'd exit and they were so great. As soon as she told me what she was thinking, I loved it. I love being on the show. Actors just have an inner feeling. I had done all that I could and this chapter had kind of closed and I was willing to try something else."
While some fans have questioned why Diggs's departure warranted killing off his character, the actor told TVLine that he thought it was the only plausible option. "The easiest choice would have been for me to teach at some college, but then given the intensity of the relationships between me and my family, and me and the team, it would not make sense if I was still alive and wasn't still in contact with these children of mine — these students, these young men that had such an influence on my life," he explained. "When I was told how I was exiting, I was impressed. [Laughs] No characters I've played have ever been dealt with in that fashion. I was honored."
Carroll defended the show's decision as well, telling The Wrap there was no other way for Diggs's character to leave the show than to have him go out as the hero he's known to be. "There's no version of Billy that is leaving his kids and family," she said. "There was no version of the story that made sense where he's taking a coaching job and didn't take Laura (Monét Mazur) with him at a minimum." She added: "Staying alive and not being present in his family's life, that's just not who the character was. He would have to leave-leave."
Will Taye Diggs Ever Return to "All American"?
Diggs's Billy may have an opportunity to return to the show, as The Wrap notes that Carroll said the actor "has agreed to come back as Billy in any form should the show need him in the future." However, for now, the remainder of "All American" season five, and possibly season six, plans to focus on how the rest of the characters will move forward following the loss of Billy.
New episodes of "All American" air on Mondays on The CW.