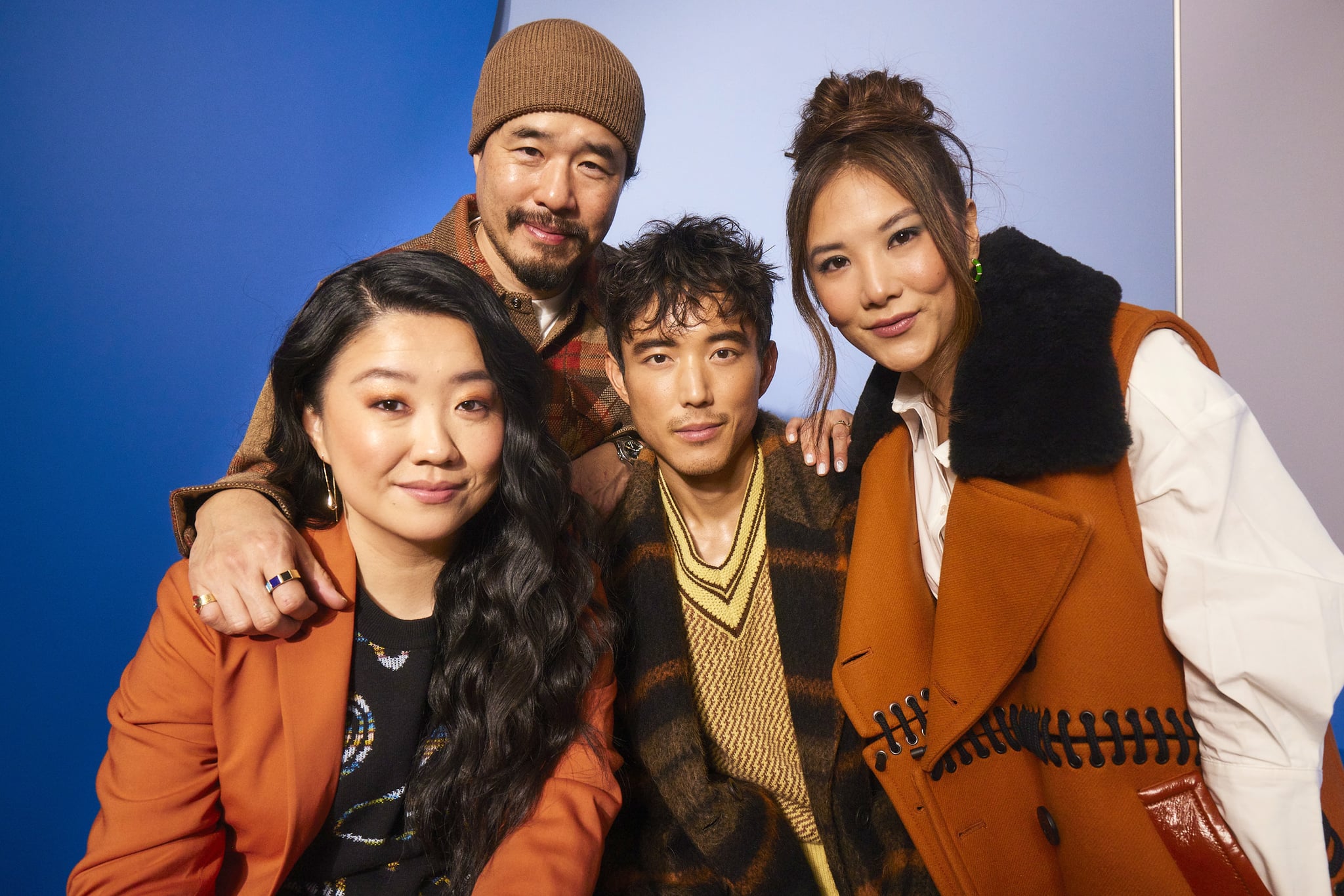 Sherry Cola, Randall Park, Justin H. Min, and Ally Maki visit the IMDb Portrait Studio at Acura Festival Village at the Sundance Film Festival on Jan. 22. Image Source: Getty Images for IMDb / Corey Nickols
This past weekend was supposed to be full of joyful festivities for those celebrating the Lunar New Year. Instead, a shooting in Monterey Park, CA — which left 10 people dead and injured 10 more — has piled tragedy and trauma on to a community already reeling from a rise in anti-Asian violence in recent years.
On Sunday, after news of the shooting had broken, a group of actors and directors gathered in Park City, Utah, at the 2023 Sundance Film Festival. They were there to talk about "Shortcomings," a comedy-drama directed by Randall Park. But the mood had shifted in light of the mass shooting. At the start of the panel, hosted by the Sunrise Collective and Gold House, actor Daniel Dae Kim asked the crowd to observe a moment of silence for the lives lost.
"The conversations in the movie are actual conversations we have within our community."
Across the country, the Asian American community is mourning, trying to navigate yet another violent tragedy. Investigators are still searching for a motive behind the shooting, but it occurred at a dance hall in a Los Angeles suburb that is more than 65 percent Asian.
Cinema, though, can contribute to an ongoing healing process by amplifying Asian American voices and narratives, and "Shortcomings" is a prime example. Adapted from the graphic novel by Adrian Tomine, the film (which is also Park's directorial debut) follows a Japanese American man, Ben (Justin H. Min), who works at an arthouse theater in the Bay Area and struggles when his girlfriend Miko (Ally Maki) decides to move to New York to pursue her own passions.
The film delves into the multiplicity of the Asian American experience with nuanced characters — and it showcases raw, imperfect people who just happen to be Asian.
"When I read 'Shortcomings,' I was so blown away by how ahead of its time it was. The [graphic novel] came out in 2007, so when you watch the film, you realize it's so overdue. It's so modern, yet timeless. I'm thrilled that we are finally here," Sherry Cola, who plays Ben's queer friend Alice in the film, said in the panel on Sunday.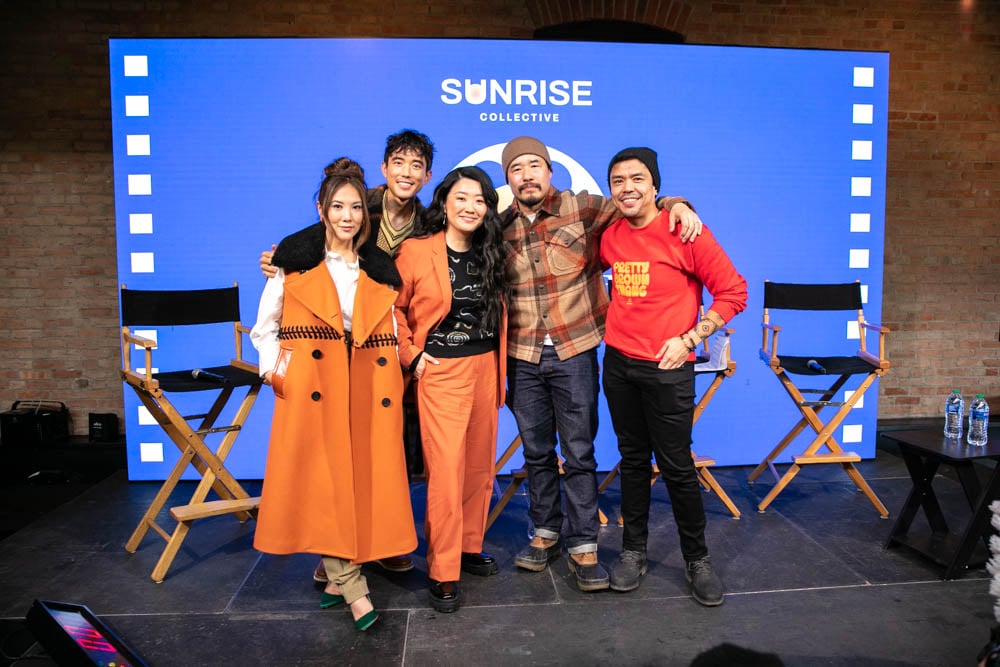 The "Shortcomings" cast at the panel on Jan. 22. Image Source: Christine Chang
Although other Asian American-led films like "Crazy Rich Asians" and "Better Luck Tomorrow" were part of discussions while producing "Shortcomings," Park's main intention was to create extremely human characters going through their individual struggles. They all grow and evolve, and learn to lean on each other for support.
"The conversations in the movie are actual conversations we have within our community and discussions I have amongst my friend groups. These are things that are real and true," Park said in the panel discussion. "I didn't want the characters or the movie to be liked by everyone. I wanted it to be honed in on the specifics of each character and their worlds."
Hollywood movies that depict underrepresented communities or communities of color often illustrate aspects of that culture that are unique, historically relevant, or educational. While those themes are certainly valuable, "Shortcomings" doesn't outrightly focus on them. Instead, the fact that these characters are Asian is a vital backdrop, but not the entire point of the movie.
"For Hollywood, intergenerational trauma and moving back from the motherland are interesting and important themes. But people don't realize that individuals in ordinary lives can be interesting to see on stage," Min added during the panel. "[In 'Shortcomings,'] it's such a joy to have a very mundane look into how we live and still be interesting."
And as mainstream attention is laser-focused on the tragedy in Monterey Park this week, that message is all the more important — as we learn more about the victims of the shooting, we need to keep in mind each one's individuality, their humanity. We need to keep talking about the stories that make us all unique.
"I think by talking about [the movie,] it is moving the culture and community forward," Cola said at the start of the panel, referencing the shooting. "I think to just show each other grace and having each other's backs is all we can do, you know?"
Ultimately, Park emphasized that he wanted to create a simple narrative that is reflective of the actual experiences and points-of-view within the Asian American community.
"I always wanted to see a movie where Asian American characters are just kind of hanging out in diners, talking about complex things and going through life stuff," Park said. "['Shortcomings'] resonated with me because I saw a little bit of myself in all of the characters."
Shortcomings premiered at the 2023 Sundance Film Festival on Jan. 21.