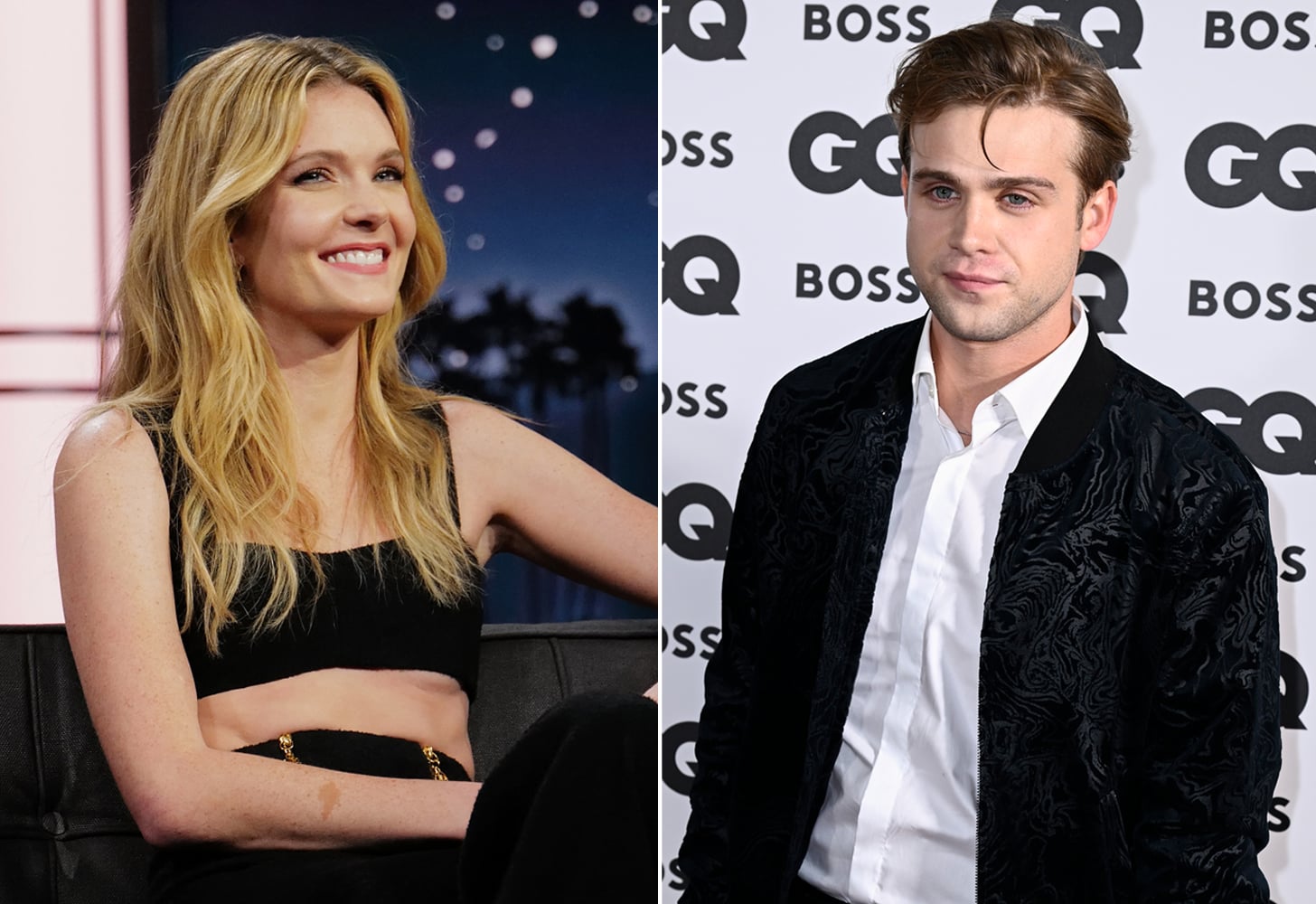 Image Source: Getty / Randy Holmes / Gareth Cattermole
Meghann Fahy and Leo Woodall's characters don't have much to do with each other on "The White Lotus." Woodall's character, Jack, is pretty busy abducting Haley Lu Richardson's Portia, while Fahy's character, Daphne, is happily justifying her husband Cameron's infidelity with her own. But in the wake of the finale, dating rumors began to swirl about the pair when Fahy shared a selfie of the two together in a December 2022 behind-the-scenes photo dump along with several solo photos of Woodall — prompting Woodall to comment bomb and shell emoji.
Fahy appeared on "Watch What Happens Live" on Jan. 13, and a viewer called in and finally asked her about the rumors. "I don't kiss and tell," the actor said with a sigh. She then motioned to host Andy Cohen and said, "For you, I'll say, 'Sure,'" and then burst into laughter and added, "No, no, no. I was kidding, just because he wanted me to say it." Eventually, after Cohen pressed her further, she said, "We're friends."
The entire "White Lotus" cast have shared many glimpses into their behind-the-scenes adventures, and it looks like they may have had just as memorable of a time in Sicily as their characters did. In a November 2022 interview with GQ, Aubrey Plaza shared an anecdote about playing an elaborate prank on costar Adam DiMarco by convincing him that their hotel was haunted. Then, in a Dec. 7 interview on "Late Night With Seth Meyers," Fahy revealed that she and Plaza did mushrooms together once, which resulted in them getting lost on a hike and scared by a passing biker gang. At one point, a video even surfaced of the cast dancing to "Mamma Mia," with Jennifer Coolidge emerging in a fur hat and singing along. Ultimately, it's clear that we need a documentary about the filming of "The White Lotus" season two as soon as possible.
Check out Fahy's reaction to the rumors below.