It's a week full of good news for crime fiction lovers. Here in our news column, we've got five new titles for you to try with stories featuring serial killers, missing bodies, kidnappings, old family secrets – all the things that keep you turning the pages. Plus, a fantastic collection of short stories by writers who have won America's prestigious Edgar and Shamus awards. If that's not enough to get you excited, head over to this page where you can find out who won our own set of awards for 2022. Great reads are guaranteed here on Crime Fiction Lover.
In Cold Blood by Caroline Mitchell
No shades of Truman Capote or true crime here. This In Cold Blood by Caroline Mitchell is the fifth book in her series featuring DI Amy Winter and it's out now. As it opens, Winter is five months pregnant and still trying hide it from her team – after all, the father is her boss, DCI Donovan. These thoughts are put on the back burner, however, with the emergence of a serial killer couple who kidnap and hunt their prey. An odd description? Well, this twisted pair severely injure their victims and if the poor souls haven't escaped by day five, it's curtains. When Amy Winter herself is kidnapped from outside her home, the countdown begins…
Order now on Amazon
The South Binness Murders by Pauline Rowson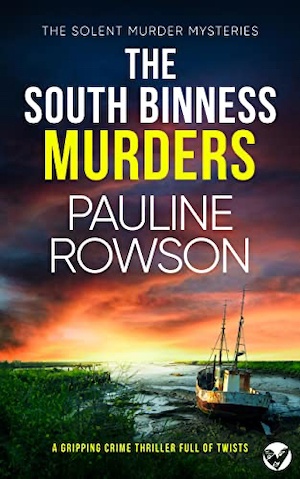 Harley-Davidson enthusiast DI Andy Horton is based in the Solent area on the south coast of England and he's a busy man, appearing in 16 books thus far by Pauline Rowson. Horton is called to an abandoned motor cruiser found stranded on South Binness Island in Langstone harbour. There is a big pool of blood on the deck but no sign of a body. The boat's owner is missing, however… Meanwhile, Horton is pulled into another investigation involving an unusual robbery at a local art gallery. The South Binness Murders is out on 17 December.
Pre-order now on Amazon
Edgar & Shamus Go Golden edited by Gay Toltl Kinman and Andrew McAleer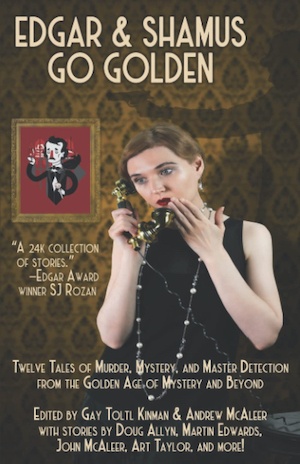 The cover line has it in a nutshell – Edgar & Shamus Go Golden edited by Gay Toltl Kinman and Andrew McAleer (out now) offers "Twelve tales of murder, mystery, and master detection from the Golden Age of mystery and beyond". Sit back and savour original mystery tales written exclusively by Edgar Allan Poe Award and Shamus Award-winning authors, including Martin Edwards, Brendan DuBois, Carolina Garcia-Aguilera, Art Taylor and Lori Armstrong. In something of a coup John McAleer's The Case of the Illustrious Banker makes its debut, more than 80 years since it was written, and 40 years before he won an Edgar Award.
Order now on Amazon
Driven by Kerena Swan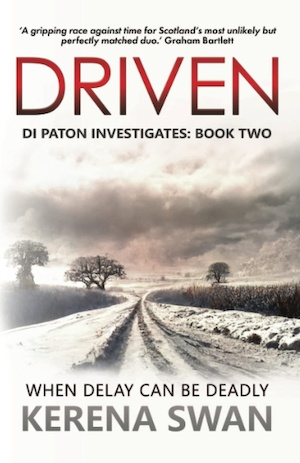 Snap decisions lead to disaster in Kerena Swan's Driven, out now. Melanie stops off for a couple of minutes as she takes her son Noah to nursery; then Noah is gone. Bored teenager Woody decides to steal a car and his actions have consequences that could change his life forever. Is it too late to turn his life around? Meanwhile DI Paton is on the case of the missing child, and is soon drawn into a web of deception that hits dangerously close to home. Can he crack the case before it breaks him?
Order now on Amazon
You Never Said Goodbye by Luca Veste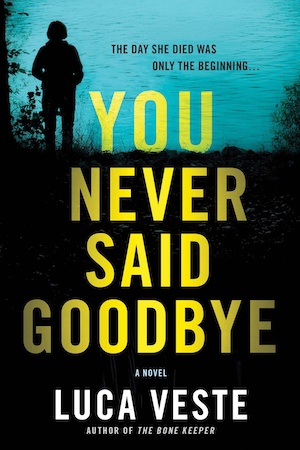 There's a treat in story for US readers, because You Never Said Goodbye by Liverpudlian author Luca Veste came out this week, having arrived in the UK earlier this year. Sam was 11 when his mother went out one day and never returned. He waited for her and then he grieved for her, as his family fell apart around him. Now he's a grown up and his father is dying, and Sam comes to realise that there are gaping holes in the story he was fed back then. Who was his mother and why did she need to disappear? Why cover it up? As he searches for answers in the UK and America, Sam is unwittingly putting himself in danger in this creepy thriller.
Order now on Amazon or Bookshop.org
Read about last week's new books here.