The windy crevices of the Italian Alps. The dark backstreets of Stockholm. Among Shropshire hedgerows. In American courtrooms. Crime never sleeps and justice must be done. Here in our latest On the Radar column we're doing justice to five new crime fiction novels and our lead book this week comes from a writer whose work you might know, even if you've never heard his name. Scott Turow is a lawyer and veteran author whose books Presumed Innocent and Burden of Proof were adapted for the big screen.
Time to discover your next crime read!
Suspect by Scott Turow
He's the godfather of the legal thriller, and the author who wrote Presumed Innocent, turned into a Harrison Ford film in the 90s. Now Scott Turow is back with Suspect, arriving on 22 September, which takes place in the same fictional universe as Presumed Innocent. For Lucia Gomez, every day is a battle. She is a female police chief in a man's world and has fought her way to the top. But when a trio of police officers in Kindle County accuse her of soliciting sex for promotions, she's out of her depth and calls on old friend and attorney Rik Dudek. Trouble is, Rik is out of his depth too – can unconventional PI Clarice 'Pinky' Granum come to the rescue?
Order now on Amazon or Bookshop.org
Sweet Dreams by Anders Roslund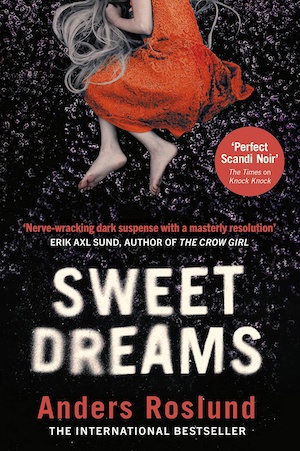 Nordic noir fans should put 15 September in the diary — it's when Sweet Dreams, the latest book by CWA International Dagger winner Anders Roslund is published. Two little girls go missing on the same day in Stockholm and are never seen again. The investigation leads nowhere and is eventually abandoned. Five years later, a chance discovery puts Detective Ewert Grens back on the trail. In the recesses of the Dark Web he finds a paedophile ring that can only be cracked from the inside. Time to call upon retired partner, Piet Hoffman, the best undercover operative he knows…
Order now on Amazon or Bookshop.org
Grave Issue by Julia Vaughan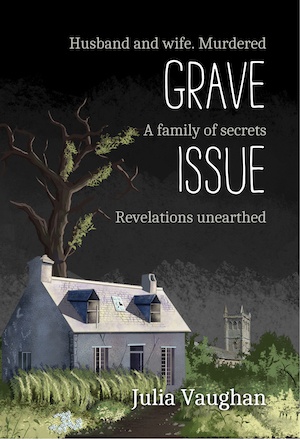 DCI Kath Fortune is back for a second police procedural set in Shropshire, and while she and her team are struggling to cope with the aftermath of what happened in Daisy Chain they don't have time to take a breather. The latest cold case to come under their microscope features the deaths of a husband and wife and the subsequent discovery of six tiny skeletons buried near their home. Murder? Murder suicide? As the detectives begin to go back over what happened 40 years ago, it appears there are even more questions to answer… Grave Issue by Julia Vaughan is out on 16 September.
Order now on Amazon
The Demon Code by David Leadbeater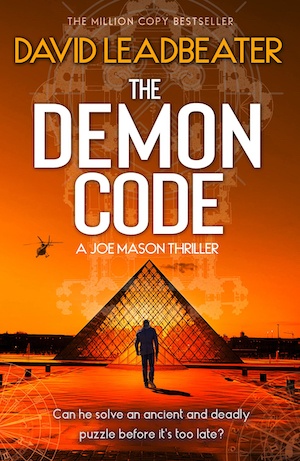 Up high in the Italian Alps, cut off from the outside world, stands a chapel battered by winds and blizzards. The priests who guard this sacred place have sworn to protect the treasure that lies there. But when Joe Mason and his team arrive, they find its ancient stones reduced to rubble, the priests murdered and their precious cargo stolen. To catch the thieves and reclaim the treasure, Mason must cross continents and dangerous waters – and there's no time to lose. The second puzzle thriller in the Joe Mason series, David Leadbeater's The Demon Code is out on 15 September.
Order now on Amazon or Bookshop.org
The Hacker by Daniel Scanlan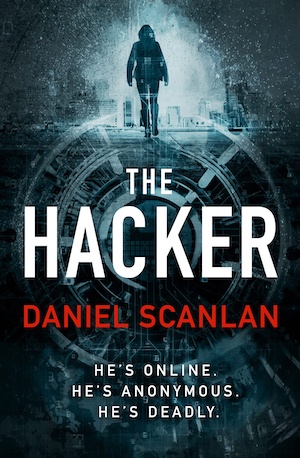 Cyber crime is ever on the increase but remarkably little is done about it by the police and similarly it receives relatively scant treatment in crime fiction. Daniel Scanlan is a Canadian author who is putting that right, and using his 15 years' experience as a prosecutor in Victoria, British Columbia, to do so. In Hacker, we move to the US where FBI agent Ericka Blackwood is tracking down a murderer whose work has surfaced as videos on the Dark Web. Little does she know it, but the Dantalion avatar she is hunting holds the key to another case – one that's very personal to her.
Order now on Amazon or Bookshop.org
Click here to read about last week's new crime novels.