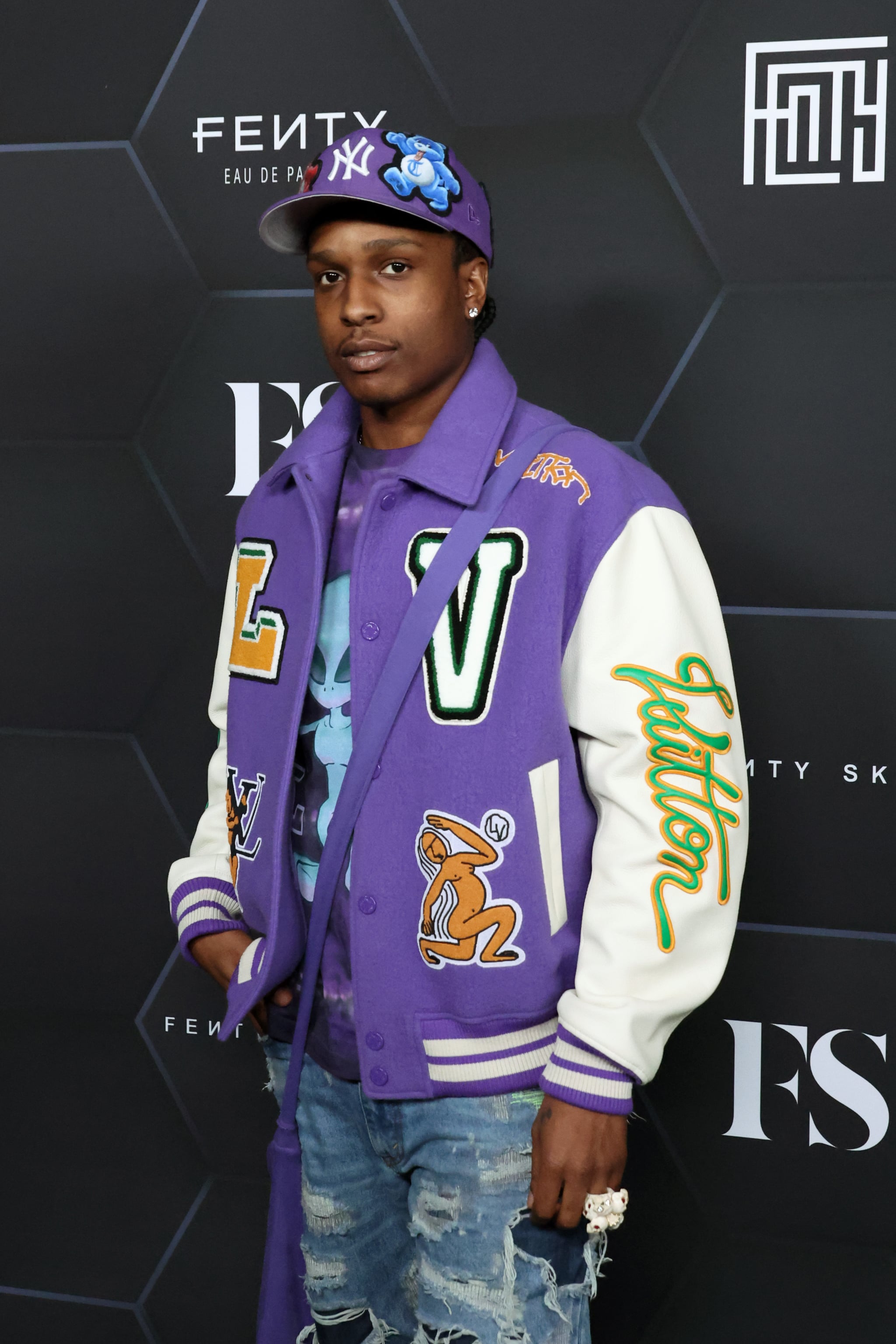 A$AP Rocky has been charged with felony assault in connection to a November 2021 shooting, Los Angeles County District Attorney George Gascón announced on Aug. 15. "Discharging a gun in a public place is a serious offense that could have ended with tragic consequences not only for the person targeted but also for innocent bystanders visiting Hollywood," Gascón said in a statement, per the Los Angeles Times. "My office conducted a thorough review of the evidence in this case and determined that the addition of a special firearm allegation was warranted."
While a rep for Rocky did not immediately respond to POPSUGAR's request for comment about the charges, according to the LA Times, Rocky faces two counts of assault with a semiautomatic firearm and is scheduled for arraignment on Aug. 17 in Los Angeles.
On April 20, NBC News reported that the rapper was detained at LAX by the Los Angeles Police Department with assistance from Immigration and Customs Enforcement's Homeland Security Investigations team for his alleged involvement in a shooting. Rocky's lawyer, Alan Jackson, confirmed the news to the outlet. The rapper arrived in Los Angeles via a private plane after spending time with girlfriend Rihanna in Barbados, who recently gave birth to their first child. He was released later that day after posting the $550,000 bail, per People.
According to a press release shared by the Los Angeles Police Department on Twitter in April, Rocky was under investigation by the LAPD for a shooting that took place near Selma and Argyle Ave. on Nov. 6, 2021.