This week we have all the bases covered in On the Radar. A Japanese take on golden age classics, a high octane spy adventure, top gonzo noir, a psychological thriller and a police procedural, a touch of humour and a glimpse of the dark side. So if you're looking for stocking fillers for loved ones or just a little something for yourself check out these new releases by Seichi Yokomizo, Rob Sinclair, Gillian Jackson, Nick Kolakowski and Simon Beckett.
The Village of Eight Graves Seishi Yokomizo
This elegant take on the classic golden age mystery is Yokomizo's third Kosuke Kindaichi mystery after The Honjin Murders and The Inugami Curse. It will be published for the first time in English on 2 December, translated by Bryan Karetnyk. Eight Graves, nestled in the mountains on the border of Tottori and Okayama provinces, takes it name from a centuries old massacre. Ever since local people say a terrible curse has hung over the hamlet. Young Tatsuya arrives from the city to claim a mysterious inheritance and tragedy soon follows. After a series of gruesome poisonings, the villagers' suspicion quickly falls on the newcomer. With the help of the famous detective Kosuke Kindaichi, Tatsuya must race to uncover the murderer and save his own life before the inhabitants of Eight Graves take the law into their own hands…
Pre-order now on Bookshop.org
Outsider by Rob Sinclair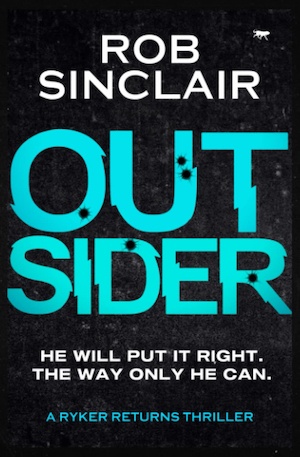 The latest all action James Ryker novel sees Rob Sinclair's hero character stumble into a chilling conspiracy in a small Norwegian town in the frozen north. Like Reacher, Tyler isn't looking for trouble but he has a way of always walking into it. After a near collision with a young moped rider he's quickly ushered from the scene by the police. When he arrives in Blodstein, the nearby town, he gets the cold shoulder when he asks about the boy he nearly killed. As a long serving intelligence agent Ryker knows this is fishy so he makes it his mission it find out about the boy. Unravelling the conspiracy won't be easy. When violence breaks out he doesn't know who to trust. Out 6 December.
Pre-order now on Amazon
The Victim by Gillian Jackson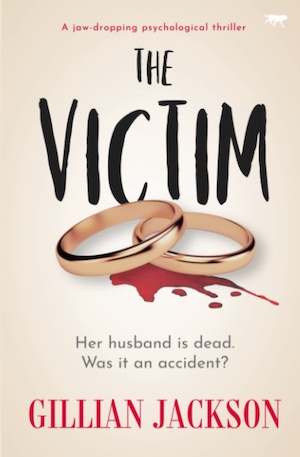 A gripping new psychological suspense novel from the author of Abduction and The Accident, The Victim is out on 7 December. Caron Rivers killed her husband and now she has to convince the police that she is not the villain but the victim. To the world Caron has it all – a lovely home and a loving husband. But the apparently happy marriage is not what it seemed and behind closed doors things were a different story. So why did Caron snap and kill Bill? At the police station she is grilled about exactly what happened and what led to the shocking event. With Bill dead, Caron is free to tell her story – whether the police believe her is another thing altogether.
Pre-order now on Amazon
Love & Bullets by Nick Kolakowski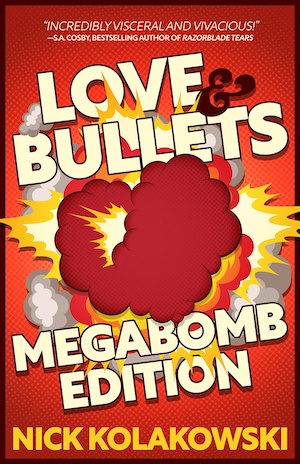 Love & Bullets began life as three gonzo noir novellas – A Brutal Bunch of Heartbroken Saps, Slaughterhouse Blues and Mean Bad Guy, published between 2017 and 2019. But when author Nick Kolakowski was asked by his publisher if he wanted to publish a combined volume he decided to rewrite and revise the whole thing. You can check out the results on 29 November – an episodic hardboiled thriller that's an amalgam of parts taken from the novellas but with plenty of new material too. At its heart is Bill, a con man who manages to steal millions from the mob and ends up on the lam, running for his life.
Pre-order now on Amazon
The Lost by Simon Beckett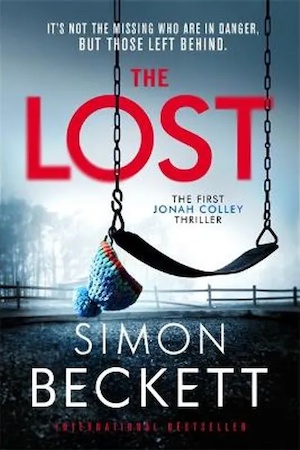 Simon Beckett's latest novel is a haunting murder mystery and it's available now. One minute Jonah Colley's young son was right in front of him, the next he was gone. The disappearance and guilt almost destroyed the Met firearms police officer's life. Ten years on a plea for help from an old friend leads Jonah to Slaughter Quay, and the discovery of four bodies. Brutally attacked and left for dead, he is the only survivor. Now he's under suspicion and the only course of action is to investigate what happened himself. Jonah uncovers a network of secrets and lies about the people he thought he knew – forcing him to question what really happened all those years ago…
Buy now on Bookshop.org
Click here to read about last week's new crime novels.