Walking away from a dream job and A-list lifestyle wasn't because of a mental breakdown but a mental breakthrough, says Sarah Ivens, who left a 'dream job' and other's expectations behind to make herself happy.

When I turned down a million-dollar salary and left my corner office in Manhattan to move to a ranch in Kentucky, everyone thought I was having a mental breakdown. I'd conscientiously worked my way up the journalism ladder in London since leaving university, and landing the title of editor-in-chief of OK! magazine in New York, aged 29, had felt like reaching the stars. Yet after five years of tight deadlines, office politics, constant drama, and sleepless nights, I knew I'd had enough. If I was so successful, why wasn't I happy?
I remember the moment in my Big Apple editorship that I realised what a sham my life had become. I'd walked from my office to the Hugo Boss flagship store on Fifth Avenue for a power suit fitting, where the fawning staff were telling me I looked wonderful while keeping my champagne glass full. I should have felt fabulous, like I'd made it, but I just felt like I was going through the motions, watching the real me get buried in labels. As I handed over my credit card, I felt nothing. That suit, which now hangs in my mum's spare room wardrobe in Essex, represented an embarrassment of riches and shrouded my soul.
Although society programs us to desire money, praise and promotion, my childhood had imprinted a different focus on me. Growing up during the 80s in the East End of London, I queued up in the free school lunch line alongside the other unfortunates, the kids with single mums like me or who had just arrived in the country with nothing. I was aware that I was supposed to feel shame – the glossy girls with their pristine Club Sport tracksuits and stuffed My Little Pony lunchboxes had already learned to sneer at the likes of me – and I did, but I also saw what excess did to people. My mother's idea of success was having enough money left over after bills to buy fresh fruit at the end of each week and to take us on a two-week holiday every summer, which seemed like sensible goals to me. We didn't have much, but we were happy.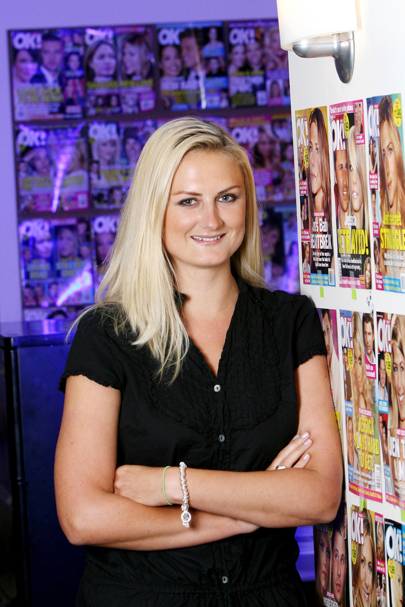 Straight after saying no thanks to my boss's $1 million offer to stay at the magazine, I walked out into Times Square to take a few deep breathes and call my mother. "Well done," she exclaimed without missing a beat as I told her about the money. "Buying more stuff won't make you happy. You need to look after your health." No one else's reaction was as mindful and positive. The general consensus was I must be mad to give up the title, the cash, the sycophants, the attention.
But what other's saw as a mental breakdown I saw as a mental breakthrough: I was 34 and unhappy, anxious, living on my nerves. I knew my proper relationships needed nurturing, not the inauthentic ones with A-listers and hangers-on. My self-worth was built on Christian Louboutin heels, not inner confidence. This was at the peak of the Kardashian era – indeed Kim was my beauty editor-at-large – and as my world got more flashy, fake and full of itself, I felt queasy.
I made a list of things I valued, how much money I needed to survive, and what I could cut back on. A lot, it turned out. My life was full of fluff, stuff and nonsense that didn't boost me, just my bank balance and my wardrobe. I researched the idea of happiness, looking for advice from people I admired. I'd met Richard Branson a few months earlier at a party, and knew him to be a person who had found balance. "Too many people measure how successful they are by how much money they make or the people that they associate with," he wrote. "In my opinion, true success should be measured by how happy you are." I knew he was right.
So, I walked away from my life of freebies and fabulosity, and moved to the American South to sway on a porch swing and watch fireflies dance at sunset with my husband. I went from sitting front row at New York Fashion Week to sitting in a launderette sharing saltwater taffy with toothless cowboys who gave me lessons on how to spot a liar and make sweet iced tea. Mostly, the FOMO, imposter syndrome and insecurities I'd battled since childhood gave up their fight.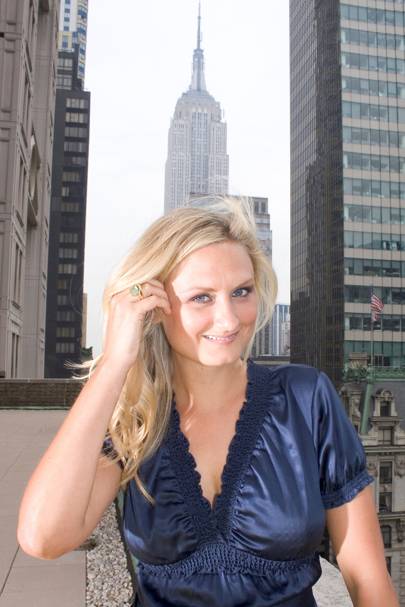 In the nine years since I quit my 'dream job', I feel social values have caught up with my mindset. My decision to quit a life and job others dream of, which once was seen as mad, bad and rash, now seems brave. I've spent those years getting a PhD, raising two children, travelling, and publishing two wellness books. None of this has made me rich, but it has given me purpose and contentment.
Of course, social media makes it hard to ignore where I should be. The peers I've grown up alongside in London and New York flash their best lives in front of my face and I imagine the experiences I'd be having if I hadn't made the decision to jump from the expected ladder. I think of the money I didn't make and the stories I'd never get to tell. Admittedly, it sometimes feels disappointing to watch the Oscars in my pajamas from my sofa when I attended them in glittering gowns for five years.
I have to check in with myself regularly to stay alert to the things I truly value and I've trained my eyes to see through the carefully curated lives of show offs who, when I meet them in person, confess their fears about keeping up, staying slim, being relevant. In my life now, no one cares about my waist to hip ratio or my relevance.
Friends and ex-colleagues often ask how I did it. How I dared jump into my authenticity and save my mental health? How can they get off the hamster wheel of consumption, public approval and promotions?
I always say this: sit with yourself, at your most bare and honest. Make a list of what you need and what you don't – people, places, material goods, traits, hobbies. In black and white, your true goals will appear. Shut off from other's expectations of you and write down what you need to create a happy, healthy life and what you need to edit out. Consult your diary: there is no rush to make changes, you have time. And do the math: what changes can you afford to make, how can you budget happiness?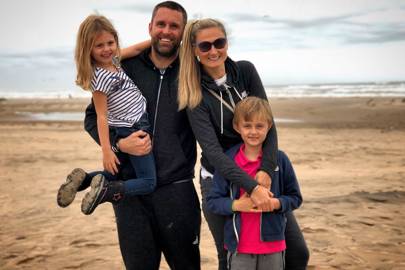 And if a big salary is important to you, that's cool. If beautiful handbags and fast cars make you happy, work hard to get them. You do you. I've discovered the true secret to success is having the courage to become the person you believe you were meant to be, not the person you've been told you should become.