After what feels like an eternity, Dua Lipa is BACK and blessed be as we need some new anthems to keep the f**k boys at bay.
The British singer, who notched up 40 million single sales and became the most streamed female artist of all time earlier this year, has announced that the lead single from her second album will be Don't Start Now, with the song dropping on Friday 1st November.
And Dua Lipa is promising us EVERYTHING – in both senses of the word – with a new pumping nu disco anthem which is set to sprinkle positivity and serve up self-empowerment across bedrooms, commutes and dance floors across the world.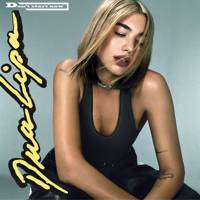 Speaking about the much-anticipated release, Dua Lipa said: "I chose to put this song out first so I could close one chapter of my life and start another. Into a new era with a new sound! It's about moving on and not allowing anyone to get in the way of that. It also felt like a natural first song choice as I made it with the brilliant same crew I made New Rules with."
To accompany the announcement, Dua has also released a first look at the song's artwork which showcases her latest style incarnation: a blonde bob with a flash of black underneath. The vibe? 90s All Saints bought into 2019 and we couldn't be any more here for it.
As the youngest artist ever to hit 1 billion views on YouTube and with two Grammy awards and three BRIT Awards as casual accessories, there really will be no stopping Dua Lipa.
Let's just hope the Socrates of our time, who convinced us to ditch the f**k boys for good when she proclaimed, 'if you are under him you ain't getting over him,' in New Rules, serves us some more much needed life advice.
Dua Lip's new single, Don't Start Now is out on 1st November.