When one of the world's most popular jewellery brands drops a new line of super covetable accessories, it's major news. This month, Pandora's Pandora Me collection arrives in stores, with the twice Emmy-nominated actor and activist Millie Bobby Brown as the face of the campaign and Pandora's global ambassador.
Whether you're into edgy layering or just want a delicate detail, the Pandora Me collection is the perfect way to bring some personality to any look. Millie's own personal style chimes brilliantly with the hero pieces (which all range from £10-£70). Smaller in size than previous Pandora collections, these new designs encourage you to take charge of the styling by stacking, layering and picking the pieces that will embrace your personality and inspire individuality.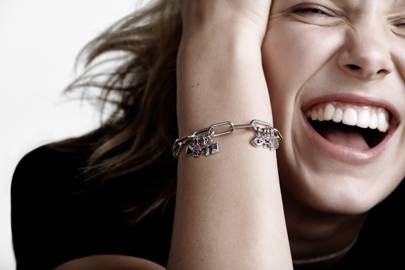 Including a brand new charm bracelet, a quirky safety pin brooch, single stud earrings (sold individually) and a selection of new micro-charms (in an eclectic array of designs, including sparkling emojis, unicorns and lightening bolts), the aesthetic of Pandora Me is adorable – while also being seriously chic. Everything is crafted from sterling silver and the individual stones are all set by hand. Millie wears her own edit of pieces in the campaign, echoing the fact that you're going to style it your way too.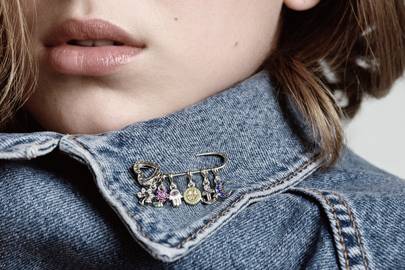 It's also important for a brand to do good as much as it looks good, and Pandora considers the ethics in every stage of its production chain. The journey of one piece of jewellery involves an average of 30 people from creation to finished product. The sterling silver in the Pandora Me collection is 88% recycled, the factories where the pieces are produced are eco-minded and LEED certified (an award for Leadership in Energy and Environmental Design), and 100% of the stones in the new collection are manmade, drastically minimising the environmental footprint compared to mining for them.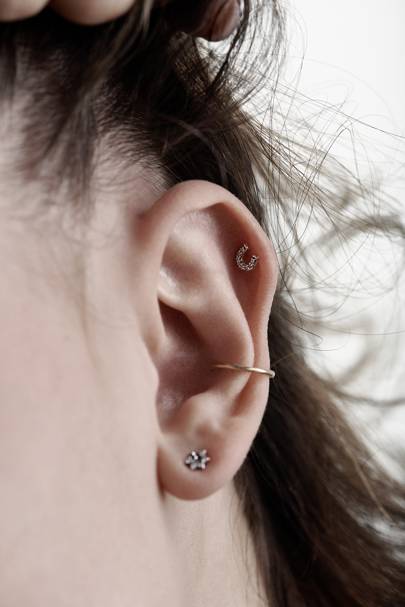 Pandora might be the biggest jewellery brand in the world with an awesome 100 million pieces of jewellery made every year, but the versatile options in the Pandora Me collection mean no one is going to wear it your way. Individual and inspiring, just like Millie Bobby Brown.
We caught up with the modern icon at the Pandora Me Charm Academy event – watch below for the full interview with GLAMOUR's Josh Smith:
And read the Unfiltered interview in full here.
To see the Pandora Me collection in full, head to Pandora.net