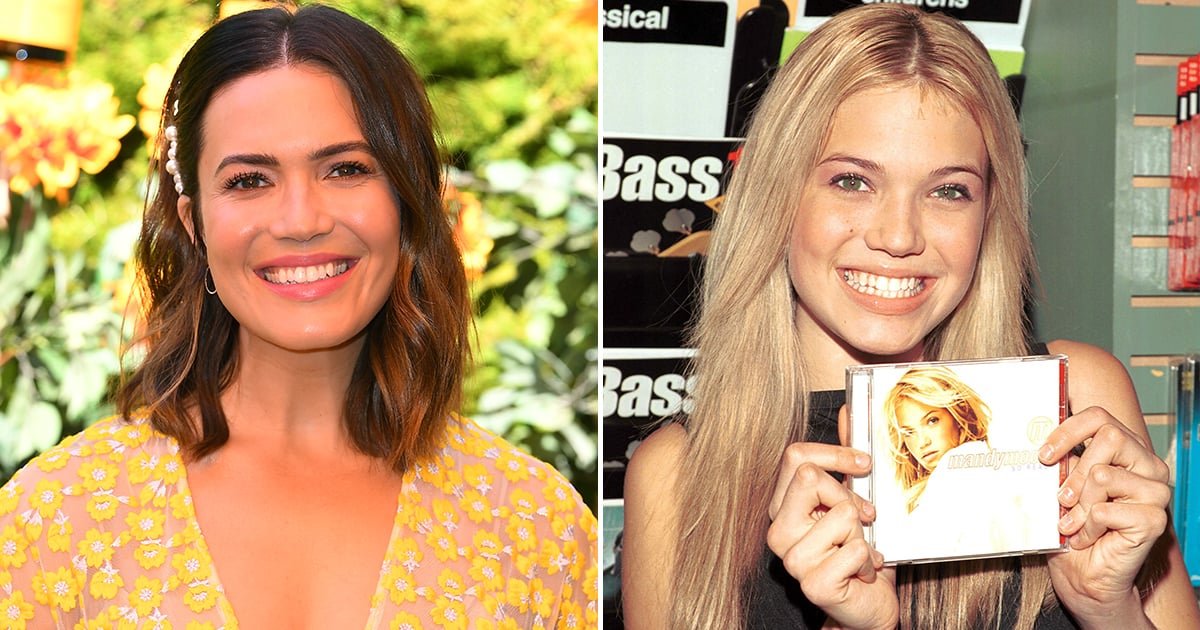 While Mandy Moore may have us regularly bawling as Rebecca Pearson on NBC's This Is Us, it's also important to note that she has an iconic music career to remember. And shortly after releasing her first song in more than a decade, the "When I Wasn't Watching" singer is embracing her pop-star origins in a big way.
Variety reports that ABC has bought the pilot of a series with the working title '90s Popstar, inspired by Moore's early career as a singer. The show will follow a small-town Florida family who must adapt to their new reality when their daughter becomes a worldwide superstar almost overnight. The ordered pilot will be directed by The Amazing Spider-Man's Marc Webb, who will also serve as an executive producer with Moore, This Is Us showrunners Isaac Aptaker and Elizabeth Berger, and Amanda Lasher, who is also the show's creator and writer.
On Friday, Moore shared the news on her Instagram page, writing, "Big news! I'm so thrilled and grateful for the chance to tell a version of my own story with an incredible team (including our TIU show runners/writers @iaptaker and @bergernight). It's my first project as a producer and I can not wait to watch it come to fruition."
Unless there's a secret message in the caption that we're not seeing, it doesn't seem like Moore will be starring in the series herself. We'll have to wait and see what happens with production, but in the meantime, we're crossing our fingers that '90s Popstar gets a full order and Moore makes a stellar appearance a la Gwyneth Paltrow on Glee.